Nutritional composition of horchata and information on its nutritional values, which mainly provides this healthy and healthy drink.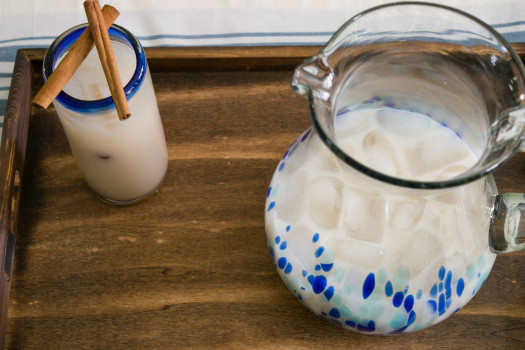 Now that the good weather is approaching and the heat begins to make its appearance, there is no doubt that it can be particular and especially ideal to refresh our body with that great variety of totally healthy and natural refreshing drinks that nature offers us.
A good idea is to enjoy iced teas that can be made comfortably at home. Or, well, enjoy all the benefits of horchata, which the wonderful tiger nut milk offers us.
Although it is true that we already talked to you about its properties in a previous article, this time we are going to collect the nutritional composition of horchata.
Nutritional composition of horchata
What is most abundant in its composition are carbohydrates, making it a drink rich in energy source, beneficial for anyone, and in particular both children and athletes.
In addition, its consumption is also recommended in older people, because, through this refreshing drink, they can gain the vitality they need.
It is rich in minerals (such as phosphorus, magnesium, iron and calcium) and vitamins  (mainly C and E), making it a good ally to lower bad cholesterol levels.
It does not contain lactose or cholesterol, but it does include a series of enzymes that facilitate digestion, which is why it is said that its consumption is appropriate for those with a delicate stomach; yes, as long as no sugar is added.
It is an excellent antidiarrheal, especially due to its high starch content, so its consumption, as long as it is not abusive, does not have to cause constipation.
By not providing sodium, it is also ideal for hypertensive people with high blood pressure, and also has unsaturated fat (oleic acid), being positive in the fight against cardiovascular diseases.
Thus, it is useful to know the nutritional composition that about 100 ml of horchata contains:
Calories: 80.
Carbohydrates: 12 g.
Proteins: 0.60 g.
Fats (generally healthy): 2.50 g.
Cholesterol: 0 mg.
Calcium: 11 mg.
Iron: 0.50 g.