If you have dry hair, a good way to repair it is by opting for natural remedies that help hydrate and nourish it. We propose the 3 most useful.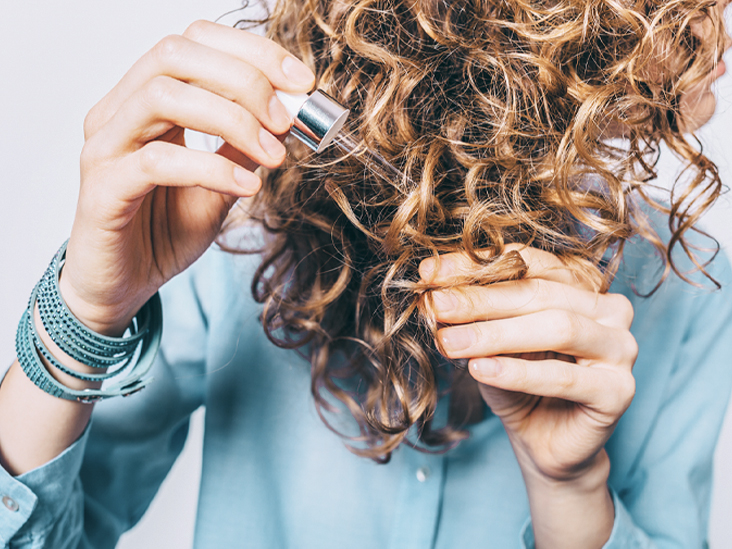 A dry hair is hair that looks rough, lusterless, off, is brittle, easily part. When sebum production is insufficient, the scalp dries out and there is an absence of the hydrolipidic layer.
This layer is a mixture of sebum and sweat that covers the entire scalp. Many times the characteristics of our hair, dry, frizzy, straight, wavy, oily, are usually of genetic origin.
However, in addition to genetic predisposition, other causes can make our hair dry.
The causes for which the hair dries out can be several: lack of hydration in the hair, lack of care, the aggressions to which we subject the hair (dyes, colorings, permanents, highlights, hair dryers, hair straighteners) or pollution itself, chlorine, salt water and the sun.
But they are not the only causes, since also following an unbalanced diet or deficient in vitamins and minerals, the products we use for grooming and care can be aggressive or the frequency of washing, the way we brush our hair, greatly influence this sense.
Therefore, we must give the hair the necessary care so that it looks healthy, hydrated and nourished with which it will gain luminosity, shine, strength and at the same time we will have healthy hair.
Improving the appearance and dryness of our hair is possible by giving it the necessary pampering and care that we can provide to our hair with totally natural remedies and free of chemical ingredients.
Ideal natural remedies for you if you have dry hair
Wheat germ oil to wash hair
Wheat germ oil has beneficial properties to nourish, strengthen and repair hair.
Application:
We moisten the hair and put a little wheat germ oil in the hand. We apply the oil on the scalp with gentle massages.
Then we comb all the hair so that all the hair is well impregnated with the oil. We keep about 10 minutes and then we gently rinse our hair with warm water.
Honey and olive oil nourishing mask
To prepare this nourishing mask we need three tablespoons of olive oil and three tablespoons of honey.
Heat the honey and once it is liquid add the oil. Stir to mix well and let cool.
Application:
We will use the nourishing mask before washing our hair.
We take a little of the preparation with our hand and spread it all over the hair.
We let it act for 20 or 30 minutes.
We rinse the hair with plenty of warm water.
Then we wash our hair as usual.
We can apply this mask once a week.
Avocado moisturizing mask
Avocado is rich in beneficial fats to give hair hydration.
To prepare this mask we need an avocado and an egg yolk. We remove the skin and the seed from the avocado and extract its pulp that we will crush with a fork. Mix the beaten egg yolk into the avocado pulp until creamy.
Application:
We take a little of the cream and spread it all over the hair.
We let it act for 25 or 30 minutes.
Then we wash our hair as usual.
We dry the hair gently and comb it.
We can apply this mask once a week or every 15 days.