Grapefruit is a fruit with many properties for the skin. Discover how to prepare a grapefruit mask to exfoliate the skin in a completely natural way.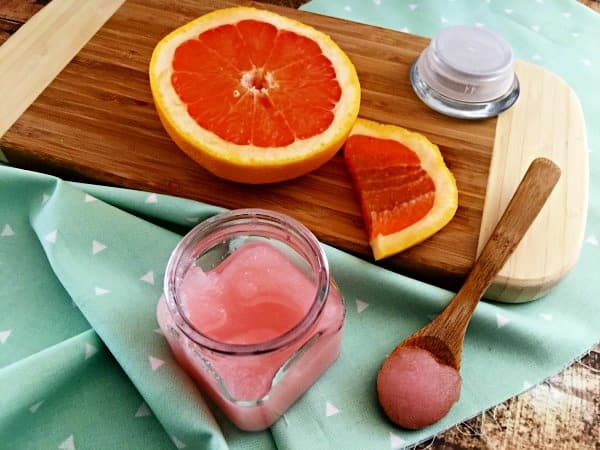 The exfoliants, as its name suggests, are products (home or industrial) that somehow or other you help us when exfoliate our skin and cleanse it of these impurities sometimes can get to worry excessively. That is to say, they are useful products to eliminate both dead cells and impurities from the skin, acting on the natural process of cell renewal of our skin by eliminating those dead cells that are in the epidermis.
As a result, when its application is regular (for example once a week), it helps us to show off clean, radiant, beautiful and well-cared skin, since it activates micro-circulation, eliminates impurities, renews cells, reduces dryness of the skin, and fights both cellulite and acne.
The grapefruit becomes an incredible ingredient when elaborate a exfoliating mask as it is a very rich fruit both vitamin C and antioxidants, which are nutrients useful to neutralize the action of free radicals in cells, helping to prevent premature aging while toning the skin.
Beauty recipe to make an exfoliating grapefruit mask
Ingredients you need
1 large grapefruit
1/2 cup oat flakes
1/2 cup plain yogurt
2 tablespoons of honey
Steps to prepare the exfoliating grapefruit mask
Wash the grapefruit well and dry it. Then cut it in half with the help of a knife and use a juicer to obtain all its juice. Put it in a bowl or bowl.
Then add the oatmeal, yogurt and tablespoons of honey, and mix well so that all the ingredients are integrated.
How to apply and use the grapefruit face mask:
To apply this mask, clean your skin with warm water and neutral soap, and dry it with the help of a soft cotton cloth or towel. Then put a little of the mask on your fingers and apply it to clean, dry skin with gentle movements. Leave on for 20 minutes, then remove with warm water and finish by applying your usual moisturizer.
The benefits of grapefruit for the skin
There are many benefits that grapefruit brings when applied to the skin. We highlight the most important below:
Very rich in vitamins: grapefruit is especially rich in vitamin C and folic acid, two vitamins that help reduce, prevent and neutralize the negative action of free radicals on cells.
Prevents premature aging: thanks precisely to the action of both antioxidants and vitamin C.
Tones and cleanses the skin: by helping to renew cells by eliminating the accumulation of dead cells. In addition, it is useful to remove fat and impurities.