How to make some delicious wine donuts? Roscos or wine donuts are a typical Christmas sweet, very elaborate and consumed in Spain. Discover how to make them with this traditional and simple recipe.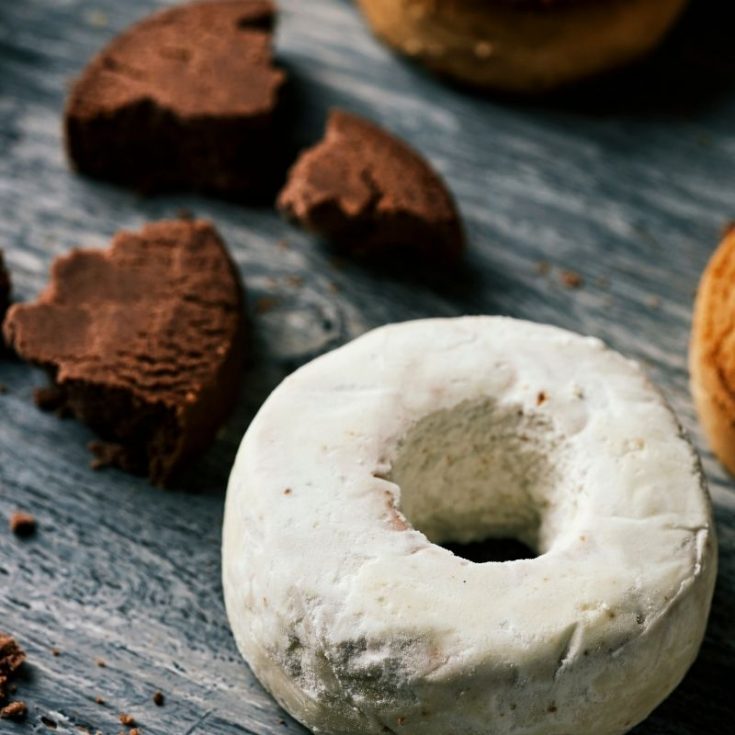 Christmas undoubtedly holds unique, incredible and wonderful moments, which we experience in the company of the people we love the most (our children, fathers and mothers, siblings, cousins, friends…). And it is that Christmas is not only made of moments. Also of small sweets that when biting or simply smelling them transport us to moments of longing and magic.
A good example could be found in the donuts of wine, typical Christmas sweets that obviously could not be missing in these popular parties. We could define them as donut  shaped cookies with a characteristic texture, flavor and aroma, since when they are made with sweet wine and nuts, they become a real delight for the palate.
The truth is that these wonderful donuts can be consumed at any time of the day, although the ideal is to serve them at the table after a Christmas lunch or dinner, accompanied by a glass of wine or liquor.
Wine donuts recipe
Ingredients:
150 g of strong flour
150 g of wheat flour
130 g of lard
125 g of sweet wine (muscatel type)
120 g of icing sugar
50 g of toasted sesame
1 teaspoon of anise grains
1 teaspoon of cinnamon
How to make the wine donuts:
First of all we are going to start preparing the recipe by preheating the oven to 160ºC.
In a large bowl, mix the flour together with the wheat flour. Add the toasted sesame and mix again. Now put these ingredients on a baking tray and toast it for 30 minutes.
After this time, or when the mixture of flour and sesame are toasted, add the cinnamon and 60 grams of icing sugar. Mix it well.
Add the lard, mix and integrate everything well.
Now it's time to add the sweet wine and anise. Knead with your hands until you get a paste as homogeneous as possible.
Spread some baking paper on the counter, put the dough and spread it with the help of a rolling pin, leaving a centimeter thick.
Now it's time to get the donuts in their proper shape. To do this, get a large cookie cutter and a smaller one, and place them one by one on a baking tray lined with parchment paper. If you wish, you can use a round cookie cutter and an apple corer to obtain the central part.
Bake the donuts for 20 minutes, or until you notice that they have lightly browned.
Then remove them from the oven and let them cool on a rack.
To finish, coat each of the wine donuts with the icing sugar.
Ready!