Do you want to learn how to prepare delicious white chocolate and green tea brownies? The fluffy and soft result is as delicious as it is exquisite. Find out how to make it at home with this recipe.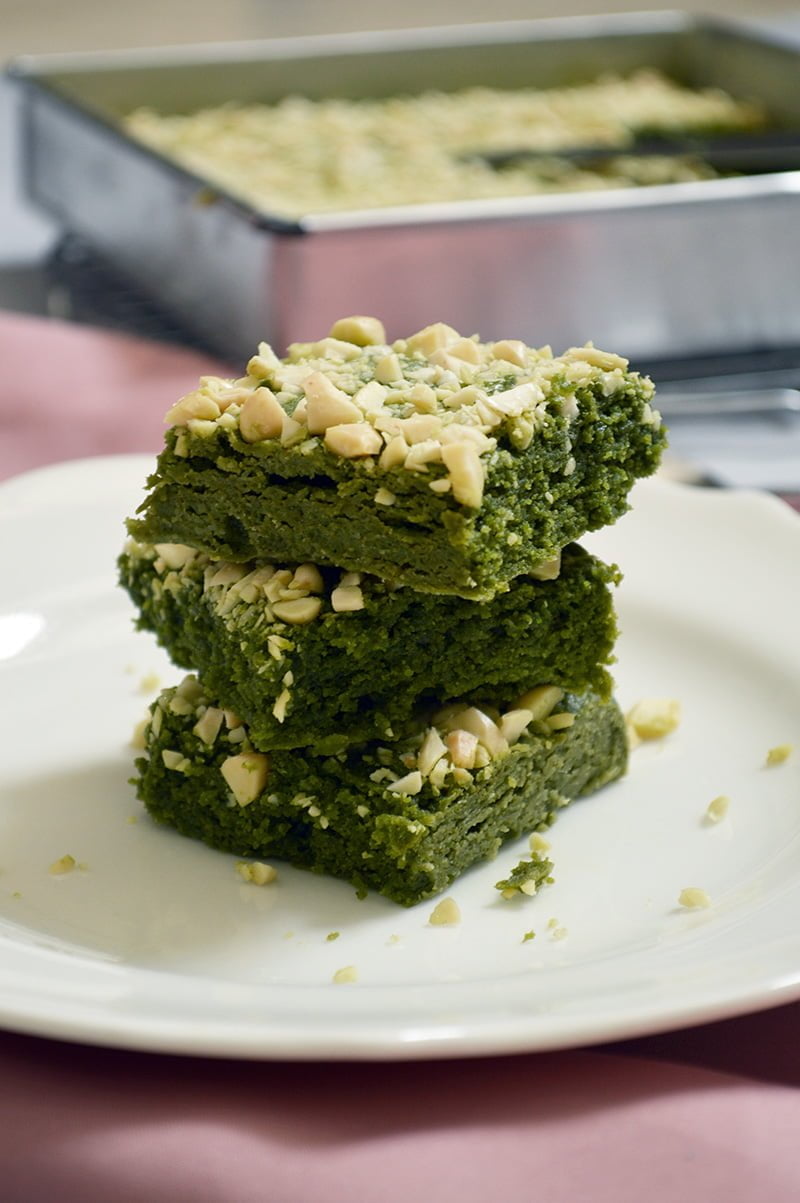 When I tried the brownie for the first time, I was pleasantly -and delicious- surprise. The bite of fluffy chocolate dough, together with the pieces of walnuts, combined almost practically perfectly, creating a mixture of unique flavors.
Then, as time went by, I started to make it myself, trying different options and recipes, until I discovered a truly wonderful one: the chocolate and hazelnut brownie, an even better combination.
But what if we add some matcha tea to it? There is no doubt that the combination is even better, since this variety of tea is ideal for desserts and other pastry recipes, not only because it is presented in ground form, but also because of its striking deep green color, its mild and peculiar flavor and its characteristic aroma.
In this way we will obtain an exquisite and wonderful brownie of white chocolate and green tea, an ideal dessert to make at any time, and unique to enjoy after a meal or in a meeting with friends. Do you dare to prepare it? This time we substitute the dark chocolate for the white chocolate, to obtain a brownie with a much smoother and more delicate flavor. The result will surprise you.
White Chocolate Green Tea Brownie Recipe
Ingredients
160 g white chocolate
50 g of flour
2 eggs
100g butter
60g sugar
50 g walnuts
10 g hazelnuts
10 g of matcha tea
Salt
Elaboration
Preheat the oven to 100ºC.
Chop the white chocolate in a bowl along with the butter and let them melt in a water bath, slowly. It is convenient to stir from time to time, to get a smooth cream that does not go away.
Put the eggs in a bowl or bowl together with the sugar and beat them well with the help of a mixer. Add a pinch of salt. Then pour in the flour and matcha tea powder. Keep stirring and beating until everything is mixed well.
Now add the white chocolate and butter mixture and mix again.
Chop the walnuts and hazelnuts and add them to the previous dough.
Brush the pan with a little butter, then pour the brownie batter into it.
Increase the oven temperature to 180ºC and bake the dough for 30 minutes.
After this time, remove the brownie from the oven, letting it cool well before removing it from the mold.
Ready! If you wish, when serving you can add a little icing sugar on top. And, for an even better result, sprinkle some matcha tea on top. You'll love it.
And finally, what better way to accompany it than with a wonderful  matcha latte ? It is an exquisite matcha made with milk, which can be served hot or cold.