Is it appropriate to store coffee in the fridge? Or is it better to do it outside, for example in the pantry? We reveal where it is best to store coffee to preserve all its aroma and flavor.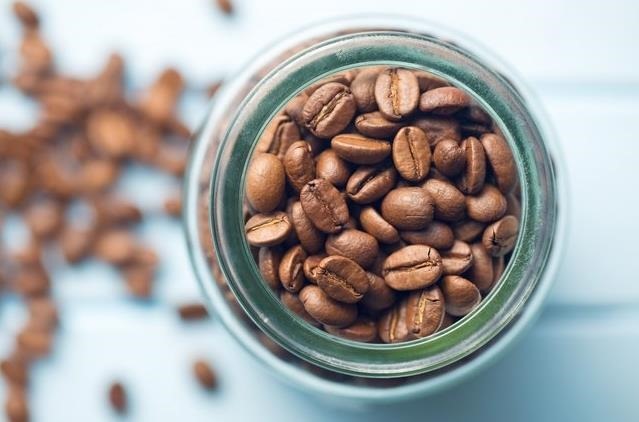 How many cups of coffee have you had already today? Maybe you're a coffee fanatic, or you just don't like its taste. Be that as it may, the truth is that practically the same thing happens with the conservation of coffee as with the conservation of tea, and what most definitely tends to cause more doubts: what is the most correct place to store coffee, either ground or in grain?. We are probably facing one of the most common and usual questions, since there are as many habits as there are myths about it. But let's go by parts.
Coffee is an excellent drink, full of benefits and properties that for a very long time has in fact become one of the most popular and consumed drinks in the world. For example, it is very rich in natural antioxidants (polyphenols) that give coffee an excellent protective quality against cellular oxidative stress and particularly against the negative action of free radicals. On the other hand, it is a good preventive of diabetes mellitus since it helps to avoid insulin resistance while improving glucose metabolic control.
But its properties do not end there, given that we cannot forget its heart-healthy qualities either, it reactivates blood circulation being very useful in case of cellulite, it helps us to activate and wake up and also reduces the risk of suffering from dementia in old age.
Although the preparation of coffee is extremely simple and easy, it is quite possible that its conservation may not be so, especially if we take into account the doubts that may arise about whether or not it is appropriate to store it in the fridge. And it is that here we can find experts who advise keeping it in the refrigerator and who recommend leaving it out.
The truth is that in order to maintain all the aroma and flavor of the coffee without altering it, the most appropriate thing to do is to keep it out of the fridge, inside a glass container that can be hermetically closed, in a place where it has a good temperature (not much cold or very hot), and where it never receives direct sunlight. This tip is basic for both ground coffee and coffee beans. That is, it is best to store it in a cool place with little light. But we must not confuse fresh with refrigerator, eye.
Of course, as long as it does not reach high temperatures in the place where we keep it, since heat is one of the worst enemies for the correct conservation of coffee since it facilitates its oxidation and therefore the loss of essential aromas. Because if the coffee is in a heat source (such as near ceramic hobs, ovens or toasters) then it is best to keep it in the fridge (although it should not always be the first place of conservation).
However, the opposite happens when you grind the coffee yourself. In this case, it is advisable to freeze the freshly ground coffee to better preserve the aromas, but as long as you are not going to consume it in the following days. And never in the fridge, but in the freezer in a specific bag to freeze.