Although it is not necessary to go to the hospital loaded (like the Three Wise Men on Three Kings Day), it is essential to know what elements are essential, both for the mother and for the newborn.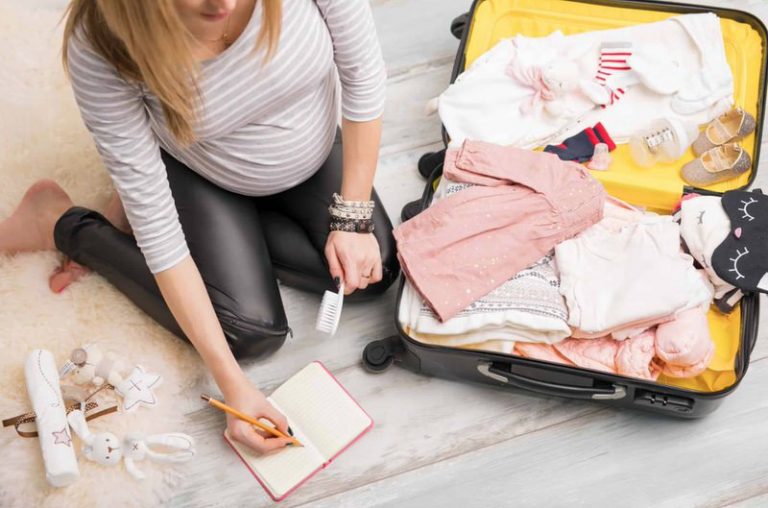 As the so-called probable date of delivery approaches (date in which it is estimated when the woman would go out of accounts, and that allows to establish an estimated date of conclusion of the pregnancy), it is tremendously common and habitual that fears begin to arise and doubts, especially if the mother is a newcomer. Even when it comes to a second pregnancy/delivery, it is absolutely normal for questions and fears to reappear.
Thus, for example, in addition to having the baby's room ready, and above all, both his crib or bassinet and his first clothes, it is necessary to be clear about what we should take to the hospital at the time you go into labor, and for So much so, go to give birth. Especially so that, once the newborn is born, you are as calm as possible and it is not necessary to travel home unnecessarily.
When should we start preparing the suitcase that you will take to the hospital if you go into labor?
Although there is no consensus on what could be the best time to start preparing the suitcase that you will take to the hospital when the contractions begin and you start to go into labor, many gynecologists and midwives agree that the most appropriate thing to do is to have the suitcase between the seventh and eighth month of pregnancy, since in this way you will not have to run if for some moment the delivery is early.
What's more, you will have enough time to do things calmly and avoid unnecessary rush, which can always lead to missing things, many of them essential (such as the results of the last medical exams carried out, the ID or the Social Security card).
What to bring for the pregnant woman: the mother's basket
Here is a brief list of the most important things you will need to carry in your suitcase for the hospital:
1 child.
2 or 3 open nightgowns, which will help you breastfeed more comfortable.
Socks: 2 or 3 pairs.
Comfortable slippers.
Comfortable underwear: high cotton panties (can also be disposable).
2 packages of compresses for the postpartum.
2 or 3 nursing bras.
Nipple care cream.
A bag for storing dirty clothes.
Postpartum girdle (optional, only if advised by your doctor).
Wide and comfortable clothes (to go home).
Hygiene products: a toiletry bag with a toothbrush and paste, shampoo, gel and comb.
What to bring for the baby: the newborn's basket
In its first days, your baby will need clothes to change at least two to three times a day. Therefore, you may need:
5 or 6 cotton bodysuits for newborn.
2 booties or pairs of socks.
A wool or cotton hat (you may get one at the hospital).
5 or 6 full-length pajamas.
Cleaning products: if you are going to a private clinic, you will probably need a protective cream for the bottom, moisturizing lotion and a pack of diapers. In public centers they usually give what is necessary for their cleaning.
Most importantly: don't forget the documentation
Take note of the basic documentation that you should take with you when you go to the hospital:
The results of the last medical examinations performed. It can include a medical report on the evolution of the pregnancy.
DNI of the father and mother, the family book to register the newborn, the mother's Social Security health card or medical insurance (if you are going to go to a private hospital) and card with your blood group.
Admission flyer if you go to a private clinic.