The practice of regular physical exercise has many benefits in pregnancy. But not all sports are advised.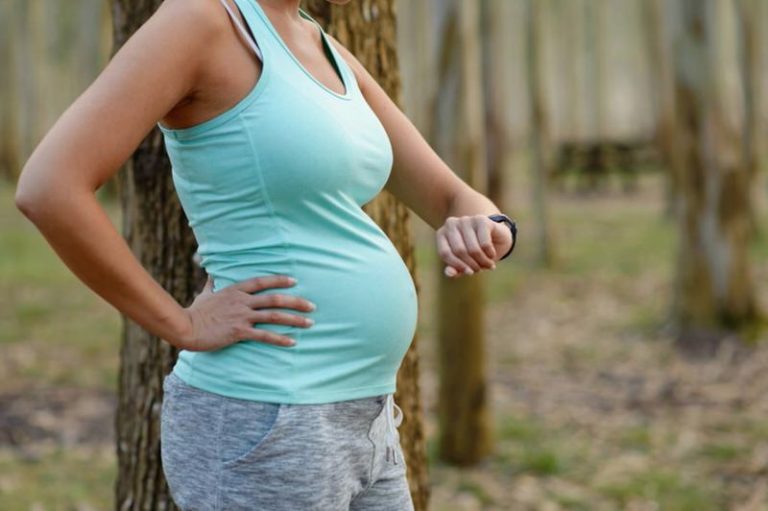 Maintaining regular physical activity is essential when it comes to enjoying good health, and also in good physical condition. In pregnancy, in fact, this is even more important, since it offers different benefits when sports practice is regular and is maintained throughout pregnancy, especially if there is no type of medical contraindication. But, what is the most recommended -and safe- physical exercise or sport to practice during pregnancy?
If before you got pregnant you tended to practice risky sports (for example, you practiced skiing, bungee jumping or rafting), for a few months you should be aware that it is a type of physical exercise that is not recommended, which you should temporarily abandon for at least a few months. Next 10 months.
If this is your case, this does not mean that you should abandon any sports practice, since a sedentary life is far from adequate during pregnancy. In any case, it is more appropriate to replace this type of activity with other more recommended exercises or sports, and above all, softer and safer not only for you, but for the baby.
And what are the most recommended physical exercises? In short, any type of sport or physical exercise that is neither dangerous nor strenuous is advisable. That is to say, that it does not suppose a physical overexertion for the future mother, since far from being beneficial, it could become a real risk and also be counterproductive. Therefore, brisk walking, gentle swimming…
You can – and should – practice them daily, 30 to 60 minutes at a time. But you don't have to try too hard or ask your body for more than it can give you: do it calmly, in a relaxed way, and above all enjoying physical activity.
If before your pregnancy you practiced some exercises such as racquet sports, gymnastics or horse riding, you can practice them carefully and never intensively, as long as there are no contraindications of any kind. However, it is advisable to always ask your doctor beforehand to make sure that, indeed, it is safe for you to continue practicing it.
On the other hand, the practice of yoga or Pilates offers even more benefits during pregnancy, thanks to the fact that they favor oxygenation, improve elasticity, tone, position, and maintain better relaxation. In addition, they are very beneficial for childbirth.
Do you know the benefits that physical exercise offers you during pregnancy?
When physical exercise is practiced regularly during pregnancy, and it is also a type of gentle and risk-free activity, the benefits for the proper development of pregnancy are one hundred percent remarkable. And what are those benefits? Take note:
It prevents the appearance of what is known as gestational diabetes in pregnancy.
Prevents excessive weight gain in the expectant mother.
Improves and favors the growth of the placenta.
During pregnancy, especially during the last weeks of gestation, the appearance of uncomfortable and annoying lumbago is usually common. In this sense, the practice of physical exercise helps reduce low back pain. And, in addition, it favors delivery when the date of termination of the pregnancy is close.
What physical exercises or sports are not recommended?
Risk sports in any of its modalities are not recommended. In addition, diving with compressed air bottles is not recommended as it represents a serious risk to the fetus, nor is mountaineering because with pregnancy, the body balance of the future mother is modified, and she can lose her balance more easily.
Nor is it recommended other exercises and sports such as: bungee jumping, rafting, skiing, combat sports and what is known as sports car racing.