Sinusitis is very common in children and also in adults. Knowing what symptoms it produces is useful so as not to confuse it and identify it, and discovering how to prevent it naturally is ideal so that it does not affect you. We explain everything to you.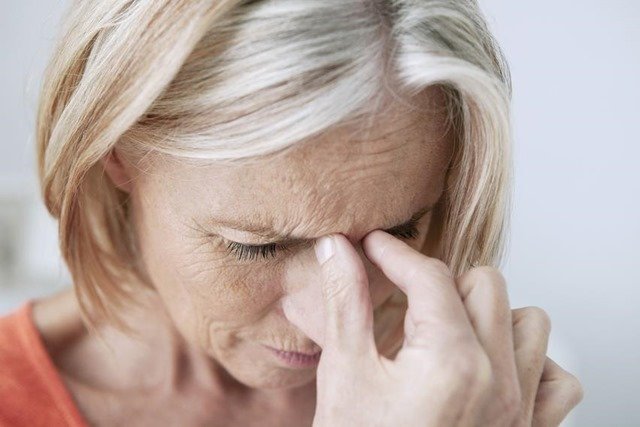 Sinusitis is a condition that can affect children as well as adults. It arises when the lining of the Para nasal sinuses becomes inflamed. In most cases it appears due to an inflammatory focus of the nose and as a consequence of this, in addition to becoming inflamed, the sinuses become infected by excess mucus.
When the inflammatory focus of the nose causes sinusitis, it is called rhino sinusitis. You may be wondering what the Para nasal sinuses are, since the Para nasal sinuses include the maxillary, frontal, ethnocide and sphenoid sinuses. And what are the causes by which we can suffer from this disease?
The origin of sinusitis is usually bacterial and can appear for different reasons such as, after passing a cold that has not cured well, after having passed the uncomfortable symptoms of an allergy.
Sinusitis can reach up to three phases depending on how it evolves and how long we are suffering from the symptoms. The phases that sinusitis can reach are:
The acute phase, in which the symptoms of the disease is less than three weeks.
The sub acutephase, in which the symptoms continue after three weeks and even reach three months.
The chronic phase, without a doubt, is the worst of the phases in which the disease exceeds three months.
Sinus symptoms
As we have said before, if after having gone through an allergy phase, a cold or a badly cured flu and we notice the following symptoms, we should go to the doctor for a check-up and prescribe the appropriate treatment.
The symptoms of going through a sinusitis are the following:
Continuous headaches.
Intense pain in the eyes.
Intense facial pain.
Frequent pain in the forehead area.
Sensation of heaviness in the head when we lower it.
Nasal obstruction
Abundant flow of mucus.
Thick, yellowish mucus.
Pus in the nasal cavity.
Decreased sense of smell.
To detect if there is sinusitis, the medical tests that professionals usually perform on the patient can be several:
Simple radiology and CT.
Nasal secretion culture (study of nasal flows).
Rhinos copy.
Endoscopy.
To avoid suffering from sinusitis as much as possible, the most important thing is to try to prevent it by strengthening our immune system through a healthy and balanced diet as well as healthy lifestyle habits.
Discover how to prevent sinusitis naturally and how to relieve some of its symptoms
Through the diet we can resort to foods that contain the following properties:
With anti-inflammatory properties: tropical pineapple, brome lain (above present in the pineapple stem and juice), blueberries, cherries, blackberries.
With decongestant properties : fruits, vegetables and vegetables rich in vitamin C such as orange, lemon, kiwi, strawberries, blackberries, grapes, pears, apples, cabbage, broccoli, spinach, watercress, leeks, onions, endive, garlic, radishes.
Foods rich in vitamin A (beta-carotene) such as orange, carrot, pepper, escarole, pumpkin, celery, tomato, melon, peach, mango, watermelon, guava, blueberry.
Introduce in our diet and increase the consumption of foods, nuts and cereals rich in Omega 3 such as oily fish, walnuts, almonds, flax.
Through herbs and medicinal plants we can prevent or improve some symptoms of sinusitis once we are suffering from it:
To strengthen defenses: Echinacea, blood, green tea, cat's claw, licorice, guava leaves, and gentian.
To reduce inflammation: willow, licorice, ginger, chamomile, elderberries.
To facilitate nasal decongestion: thyme, mallow, horehound, hyssop, eucalyptus vapor, cayenne pepper, nettle and rosemary.
To facilitate breathing: verbena plasters or poultices that we will apply warm on the nose and cheeks.
To calm headaches: chamomile, and the mixture of linden, ginger and willow in an infusion.