Benefits of walnuts in cancer prevention, thanks to the fact that they contain omega 3 and 6 fatty acids, antioxidants, vitamins and minerals that help prevent this disease.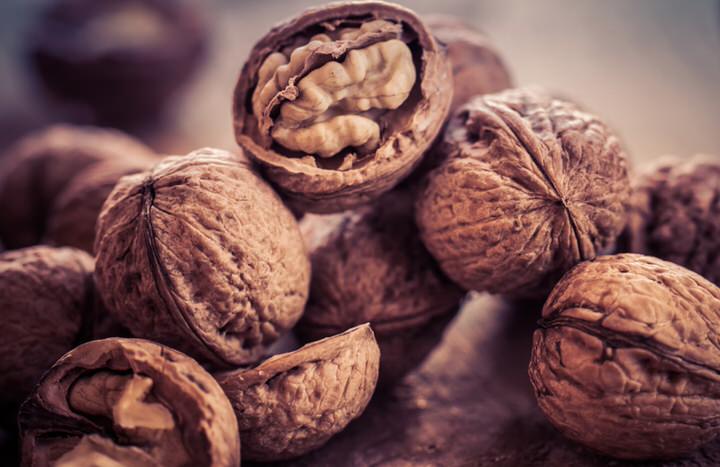 We don't have to tell you that walnuts have all kinds of health benefits. Like any nut such as hazelnuts, pistachios or almonds, these foods should be part of any healthy and balanced diet worth its salt. And the best of all is that we can take them in a very simple way.
In the first place, there is the possibility of buying them directly toasted to eat them at any time and place. The truth is that this is an aspect to take into account. Surely many of you live in a daily routine where you have to attend to all kinds of personal and professional commitments.
Meetings with the boss, dealing with hundreds of clients, respecting the deadlines of a project while at the same time we have to take care of our children… All this can cause both our body and mind to become saturated until we say "enough".
In this situation, it is normal that sometimes we lack a little energy to help us face the rest of the day. Is this your case? Well, do not worry since the nuts will be used to recharge your batteries in the afternoon so that you can attend to all your chores with the greatest possible positivism.
Other benefits of walnuts that you cannot miss
What's more, there are many athletes who take a good handful of nuts before doing any sport because they promote metabolism and help to burn more effectively the carbohydrates that will later be converted into energy.
All this without commenting that they are also great allies to lose weight, something to keep in mind now that summer has just ended and we need to get into those long pants before winter arrives.
It should also be mentioned that walnuts are an inexhaustible source of minerals such as magnesium, zinc or calcium. All these elements are essential to gain quality of life and strengthen our entire immune system now that temperatures are beginning to drop considerably. And therefore they can help us avoid any viral condition in the form of flu or cold.
Finally, it is advisable to consume walnuts if we want to lift our spirits. And it is that it has also been shown that these foods are capable of generating serotonin, a natural enzyme that is capable of making us feel much better, just like taking an ounce of chocolate or having sex.
Walnuts also help us prevent cancer.
After having told you about all this, surely many of you think that walnuts do not have more benefits for our health. But nothing could be further from the truth. Numerous studies have concluded that these nuts help us prevent any cancer. This is because they are very rich in Omega 3 and 6, two trace elements that directly attack cancer cells, thus preventing them from developing normally.
In this way, many doctors and nutritionists recommend taking at least 25 grams of walnuts daily in order to have an extra energy boost that at the same time will help us prevent this malformation in the cells. What are all advantages?
And as we have previously mentioned, this type of food is really easy to transport wherever we want, for example when going to work, hiking in the mountains, going out with the bike on weekends and also while jogging.
Therefore, we invite you to implement the consumption of nuts in your daily diet. We are sure that your entire body will thank you forever.
The nuts are heart – healthy foods, which means they are healthy foods beneficial for the heart, especially useful for protecting the health of the heart and also help us very positively prevent cardiovascular diseases.
So now you know, if you want to enjoy the properties of walnuts, there is nothing better than taking a handful of walnuts every day, which means about 25 grams approximately (that is, what could fit in your hand).