Christmas short bread recipe ideal for vegans, with extra virgin olive oil and toasted flour, and without any ingredients of animal origin.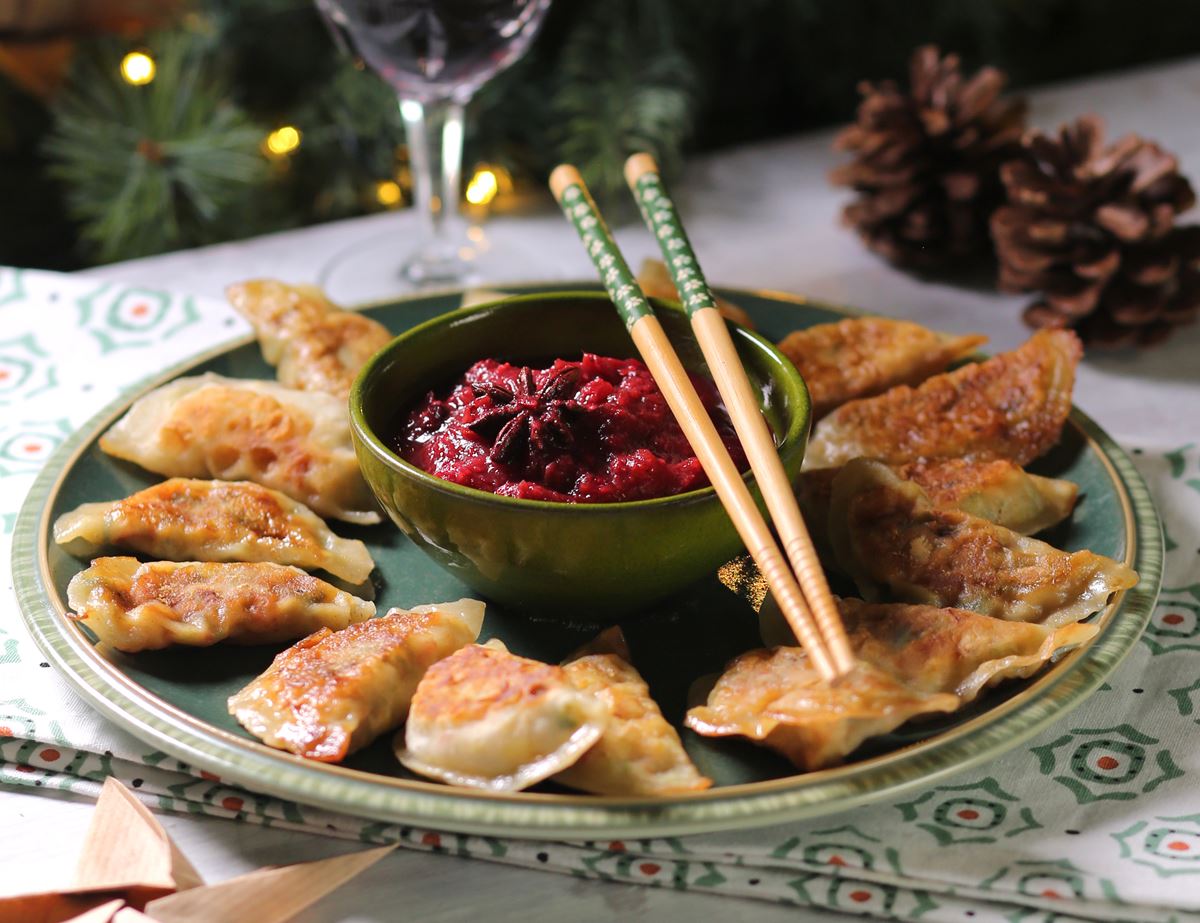 There is no doubt that if we think of desserts or typical sweets that are highly characteristic of Christmas, the Polvorones become one of the most popular. As happens with marzipan, that delicious sweet made from ground almonds and sugar, whose figurines are so popular during this wonderful time of year.
It is a typical product of Christmas pastries, which stands out above all for being tremendously popular in Spain, being well known those that are made every year in Andalusia (in Estepa and Fondón), in Castilla y León (Tordesillas) and in Navarra. (Pitillas)
As you surely know, the Polvorón is a kind of small cake, made with flour, butter and sugar, which is usually baked at a high temperature, and has the peculiarity of breaking into powder when we bite into it.
However, although it is traditionally made with lard, this ingredient prevents a vegan person or someone who simply does not consume food of animal origin from eating it during Christmas.
If this is your case, we propose an ideal vegan recipe to prepare your homemade shortbread without any ingredient that comes from animals. The result will probably surprise you. Do you dare to prepare them with us?
Vegan Christmas shortbread recipe
Ingredients:
550 g of toasted flour
250 grams of sugar
75 grams of white wine
70 g of dry brandy
200 g of extra virgin olive oil
1 teaspoon ground cinnamon
1 lemon
60 g of orange juice
2 teaspoons of lemon essence
Powdered sugar
How to make vegan shortbread:
Toast the flour in a pan: First we are going to toast the flour. To do this you just have to put it in a pan and let it heat for a few minutes, stirring it with the help of a wooden spoon. Until you see that it has completely toasted. Then let it cool down, and then reserve it in a glass jar.
Toast the flour in the oven: You can also choose to toast the flour in the oven. To do this you just have to put the flour on a baking tray and spread it well. Put the tray in the oven and heat to a temperature of 150ºC. Stir it from time to time, this way you will get it to lose moisture. When it takes color remove from the oven, let cool and once cold pass through a sieve.
Get the rind of a lemon and put it in a frying pan on the heat with the olive oil. Toast the oil a bit but do not let the crust burn.
In a large bowl put the sugar, orange juice, lemon essence, white wine, brandy, fried olive oil and ground cinnamon. Mix everything well with the help of a few rods.
Now add the toasted flour and knead with your hands. You will get a more or less greasy cream. Let it sit for 1-2 hours.
Then take pieces of dough and flatten them with your hands. Finally, shape them into round and thick cakes (you can use a short pasta cutter if you prefer).
Place the cut dough on the oven tray, place the tray on the second level and bake with the grill activated at a temperature of 200ºC for 15 to 20 minutes.
When they are ready, remove from the oven and let them cool.
Once cold, add plenty of icing sugar on top.