Pumpkin pie (or Pumpkin Pie) is a traditional and delicious American pie, usually made for Thanksgiving. Find out how to do it.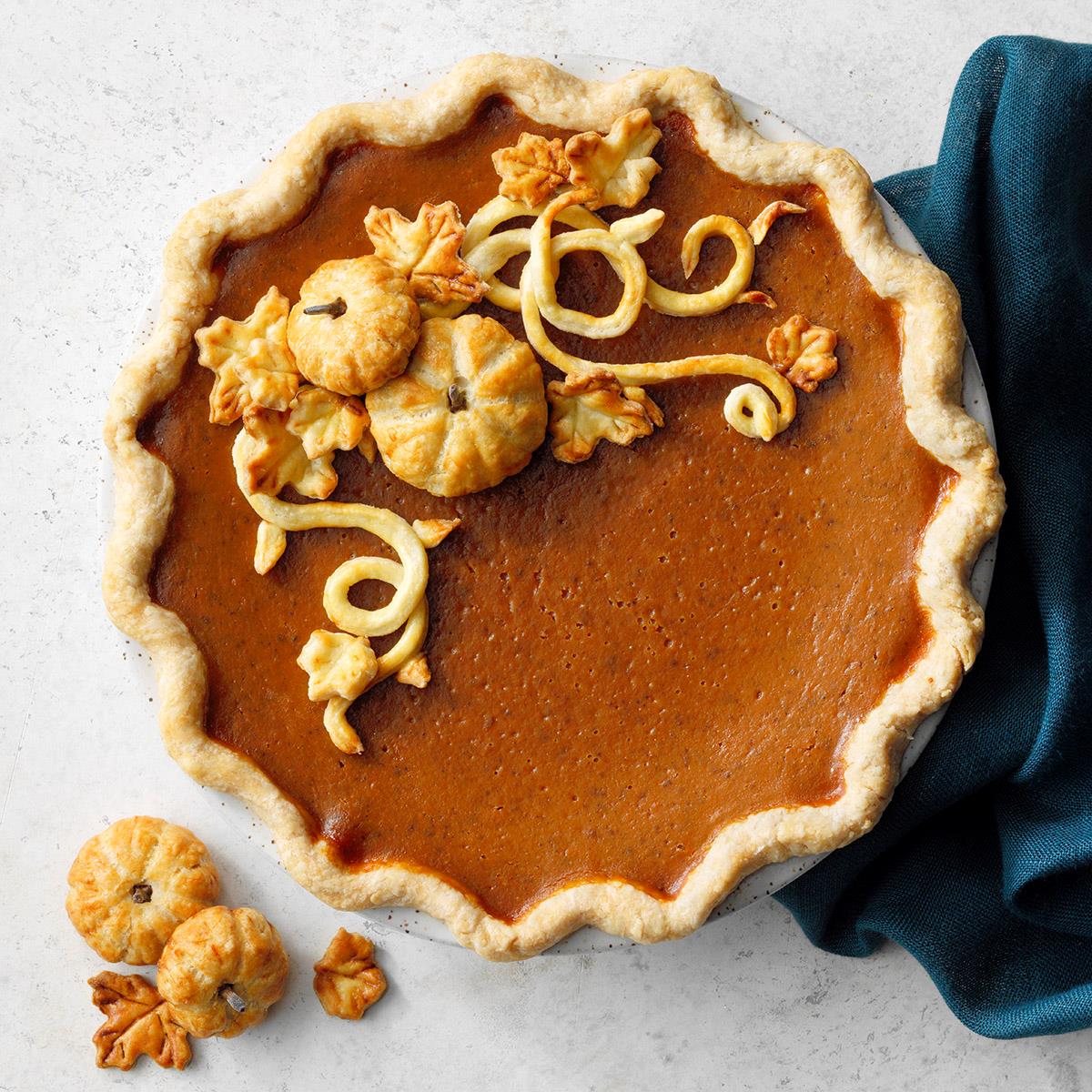 There is a tradition in the US called "Thanksgiving" (or Thanksgiving Day in Spanish) that has become a celebration of great relevance throughout North America over the past two centuries.
It is characterized by lacking any religious component since it only consists of gathering around a table with family and closest friends with the sole objective of celebrating good health in general.
The birth of Thanksgiving took place in the state of Massachusetts, when the British colonists wanted to celebrate in some way the harvest achieved during the spring and summer with which they could prepare all kinds of food.
And this is where the pumpkin pie (or Pumpkin Pie) entered the scene, a delicious dessert that began to flood the tables of all the states of the North and South due to the simplicity in its preparation, and that is made with pumpkin. Moreover, its acceptance is such that it is already very normal to see this cake during the Christmas period, also accompanied by other sweets such as homemade cookies and gingerbread men.
Pumpkin pie recipe: very simple to prepare
And you? Do you want to surprise your guests with a delicious pumpkin pie that will suck their fingers? If so, from Natursan we tell you that you have arrived at the right place. And it is that through the following lines, we are going to tell you in great detail how to prepare it from the kitchen of your house.
Ingredients to prepare the pumpkin pie:
2 pumpkins
1 brick of cream for cooking
1 cup of sugar
2 whole eggs
2 tablespoons ground cinnamon
1 tablespoon ginger
½ tablespoon of salt
½ tablespoon lemon zest
Puff pastry crust
Steps to make pumpkin pie come true:
First, we will proceed to make the pumpkin puree. To do this, we take the two pieces of this vegetable that we will cut in half. We remove the seeds and then put them in the oven face up in a tray with aluminum foil at a temperature of 180º for 60 minutes. After this time, we take them out and remove the skin.
We take a bowl to which we will add the sugar, cinnamon, ginger, lemon zest and salt.  Add the two eggs and beat everything vigorously. Next, we add the pumpkin puree that we have obtained in the first point together with the brick of cream for cooking. We remove everything again.
After this, we will pour this mixture into the puff pastry that we will introduce in the oven at a temperature of 220º for about 15-20 minutes. Next, we reprogram at a temperature of 170 degrees for the next 50 minutes. To make sure that the cake is ready, we will introduce a toothpick through the center, which will have to come out completely clean.
Remove the cake from the oven to let it cool completely for an hour. Finally, this pumpkin candy will be ready for tasting. From Natursan we recommend you accompany it with whipped cream on top or with a little vanilla or strawberry ice cream as an accompaniment.
As you have seen, this pumpkin pie recipe is very easy to prepare. In fact, it is very possible that the following Christmas you will always have an unavoidable date with this very American sweet that is so irresistible to our palates.