During pregnancy it is absolutely normal to gain weight, but it is very important to maintain the line from a healthy diet, taking check-ups and exercising.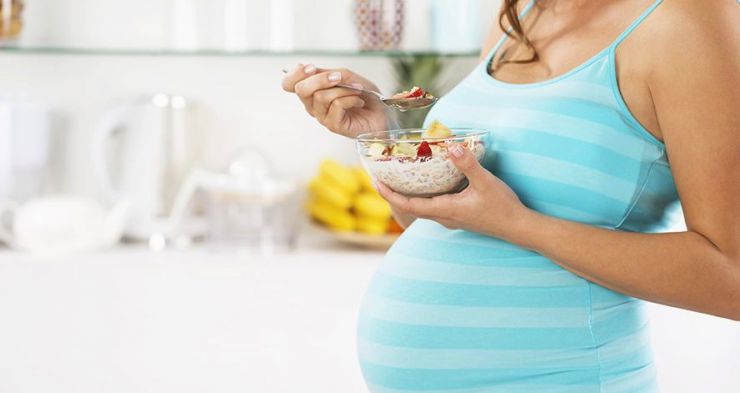 When thinking of looking for a child or a pregnancy arises, the woman should know that both her body and her mind will change and a different stage begins in which you have to take care of yourself.
Before getting pregnant, it is vital to know what to eat, what habits to follow and how to maintain the line during pregnancy.
Useful tips to take care of your line during pregnancy
Visits to the gynecologist and nutritionist
Before and during pregnancy, visits to the gynecologist will be frequent to check that everything is going correctly. Not only will the condition of the future baby be checked, but also that of the mother, carrying out exhaustive controls at each stage of pregnancy.
At the same time, you can make an appointment with the nutritionist who will set the guidelines to follow on what to eat in these months.
Weight control and check-ups
As we have advanced, in the visits to the clinic all the necessary controls are carried out to estimate that the mother is eating correctly and that her health is good. For this reason, the woman is weighed at each stage and in other controls to know if, on the one hand, the weight is regular or, otherwise, too much weight is being gained, something that can be harmful, both for the mother and for the child.
As a general rule, women tend to gain about 12 kg more weight at the end of pregnancy, being a kilo or two each month. But this depends on each person because it can vary, according to different circumstances.
Food, fundamental
To maintain the line in pregnancy you should not eat less, but not too much. That is, some guidelines must be followed whose basis is to eat healthy within the normal range. The diet is, therefore, the one that we already had before if we ate well, along with vitamins and other supplements whenever the doctor recommends it.
The Mediterranean diet, for example, is perfect for eating healthy but without gaining weight. Dairy products, cereals, fruits, fish, meat (cooked) and vegetables and legumes are enough to be well. At this stage it is better not to diet, but if we foresee that we are going to gain too much weight, then the diet should be prescribed by the doctors.
Exercises until the end of pregnancy
To stay in shape and not increase kilos, sport will be a great ally. There are those who think that, during pregnancy, it is better to rest and not move, but further from reality. Unless your doctor has recommended it, because it is a high-risk pregnancy, it is good and you should be in shape by going to the gym and controlling movements and breathing.
As the pregnancy becomes heavier, the somewhat continuous efforts are not worth it, but then we can choose to walk, swim, Kegel exercises, Pilates for pregnant women and others that help to be relaxed and promote the elasticity of the muscles at the moment. Of childbirth.
Maximum hydration
At this stage we must also control what we drink. Alcohol aside, it is better to put aside the drinks with sugar and gas, because the only thing they will do is bloat us and gain weight.
Water is the best drink because it helps you stay hydrated during pregnancy. In this stage, more water is lost than normal, and thus fluid retention will be avoided, in addition to eliminating toxins from the body.
Increase healthy habits
Certain habits like getting a good night's sleep and resting also help you lead a healthy life. Sleeping an average of 8 hours is usually the dominant tonic, but in pregnancy it is important to rest a little more, such as taking a nap, and sleeping on your side, as it is highly healthy for the belly and the baby.
Although many things are going to change, we must try to lead an orderly life and follow the same routines as before. A change in habits can cause the diet to get out of control and weight gain to take place sooner than you think.