Atopic dermatitis is an inflammatory condition of the skin, which is characterized by being chronic, and although it has no cure, the reality is that with proper treatment it can be controlled. Moreover, when it appears in babies or young children, the most common is that after 5 years of age it tends to improve, so that when the child reaches 15 years of age, the most common is that it has almost recovered. completely, or even disappeared.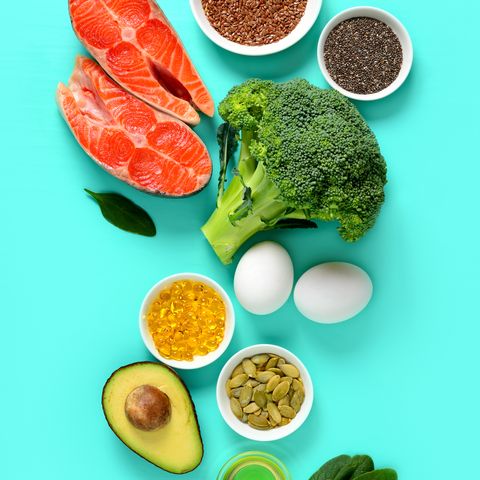 It can cause irritation, rashes (with an uncomfortable and annoying itch), redness of the skin, and oozing blisters. For this reason, even though it is not a fatal condition, it is of concern because it is a serious skin condition that can increase the risk of infection.
As we have already seen, and we have explained to you at some point, atopic dermatitis tends to be more common in children under 2 years of age, appearing especially in babies during the first year of life. Although, it is true, it can also end up affecting older children, young people and adults.
Regarding the causes, although the exact and precise cause that causes the appearance of atopic dermatitis is not known, researchers believe that it is actually a combination of different factors, both genetic and environmental. Furthermore, both hereditary and environmental triggers are known to play a critical role in the development of the condition, although its cause is not clearly understood at this time.
Scholars suspect that the hereditary factor is one of the most obvious causes, since this would explain why the children of parents with atopic dermatitis tend to have a higher risk of suffering from the skin condition. In any case, research suggests that if the mother avoids cow's milk and takes probiotics during pregnancy, she tends to have a lower risk of suffering from it (in short, she may be less likely to develop this type of dermatitis).
In this sense, it is also known that babies who are exclusively breastfed during the first three months of life also tend to be less likely to develop atopic dermatitis.
In any case, many of the children, young people and adults who are diagnosed with atopic dermatitis or eczema also have food allergies. But as with many diseases and conditions, each person is different, so finding out what your personal food needs are being essential, as well as essential, especially when it comes to minimizing the problems related to both dermatitis and the allergies.
For this reason, it is usual that not everyone has problems with some of the foods that, to a greater or lesser extent, are characterized as some of the main causes of common food allergies associated with atopic dermatitis. This is the case of: cow's milk, eggs, gluten, nuts, soy products, fish and shellfish.
From a medical point of view, it is known that consuming certain foods does not seem to be the cause of atopic dermatitis. However, when you already have the condition, it can trigger a flare. Therefore, maintaining an adequate diet is key when managing allergies properly, and it is also essential that the diet be individual, since not all people affected by dermatitis and food allergies tend to have the same reactions -or outbreaks- to the same foods.
What foods are advisable to eat with atopic skin?
Eating foods with anti-inflammatory effects can be extremely helpful in keeping some of the main symptoms of atopic dermatitis at bay, especially inflammation. And, in general, the foods that we are going to comment on below stand out.
Fatty fish
They are at the top of the list, and for a specific reason: they contain high levels of omega-3 fatty acids, which have been shown to act not only as a good cardiovascular protector, but also for their anti-inflammatory qualities.
Salmon and herring stand out in particular, and it is advisable to consume, preferably from food, at least 250 mg of omega-3 fatty acids each day.
However, sometimes this is not entirely possible, so you can ask your doctor about the possibility of taking an omega-3 supplement (in most cases, it is fish oil, which is richer in fatty acids).
Probiotic foods
Probiotic foods are ideal when it comes to maintaining a strong immune system, as well as reinforced defenses. This can be very interesting when it comes to reducing both allergic reactions and outbreaks of atopic dermatitis.
Among the most interesting probiotic foods that we can add to our daily diet are: yogurt (containing live cultures), kefir, tempeh, sauerkraut (unpasteurized), miso soup or naturally fermented pickles. Kombucha and kimchi are also interesting. And what are the main characteristics of these foods, and what do they consist of?
Yoghurt. It consists of a dairy product that is made from the fermentation of milk with a yogurt culture. The process begins with fresh milk, which is often pasteurized first, then fermented with various cultures of live bacteria, incubated at a certain temperature to stimulate the growth of beneficial bacteria. This wonderful culture ferments lactose, the sugar found naturally in milk. This then produces lactic acid, which gives yogurt its characteristic flavor.
Kefir. It is a fermented and cultured drink, whose flavor is very reminiscent of the flavor of yogurt, although it is slightly more acidic. It is made from a series of kefir grains, commonly known as 'starters', which consist of a combination of milk proteins, bacteria and yeast. It is usually made with milk, although it can also be made with goat's milk, rice milk, coconut milk or co-water (even coconut water).
Tempeh. It consists of a food that is obtained from soybeans, and that stands out for its high protein content. It is a kind of cake made from cooked and slightly fermented soybeans, during the process of which the phytic acid is broken down, helping to make the starches easier to digest.
Sauerkraut. It is a wonderful food, which consists of a type of fermented cabbage whose origin dates back more than 2,000 years (when it originated in China). I mean, it's essentially sauerkraut.
Miso. It is a fermented paste that provides a salty "umami" flavor in a wide variety of Japanese dishes. It usually has a texture similar to peanut butter, and is usually a cultured combination of soybeans, some grain such as barley or rice, salt, and a fungus (koji). Its flavor depends on the fermentation time, which can be from a few weeks to several years.
Kimchi. It is a dish of fermented vegetables. The varieties, as we can imagine, are truly varied, although the basic version consists of a combination of radish, onion and garlic. In addition, it often has a slightly spicy touch.
Kombucha. It consists of an exquisite fermented tea that has been made and consumed for thousands of years. It is made by adding specific strains of bacteria, sugar, and yeast to green or black tea, which is fermented for a week or more. During the fermentation process, bacteria and yeasts form a film similar to a fungus, which appears on the surface of the liquid (and gives it that characteristic and popular appearance). This film consists of a live symbiotic colony of yeast and bacteria, which can be used to ferment a new kombucha.
For example, did you know that a study published in May 2019 found that babies who consumed probiotics during their first year of life had a much lower risk of developing atopic skin later on?
Foods rich in quercetin
Quercetin is a plant-derived flavonoid, which gives many vegetables, fruits, and greens their distinctive, striking color, and also acts as a wonderful natural antihistamine and antioxidant.
Therefore, it becomes an excellent option when it comes to reducing high levels of histamine in the body, and inflammation. Among the foods with the highest content of quercetin, which we can include in the diet, we can mention: kale, spinach, broccoli, sour cherries, apples and blueberries.
Red cabbage
Red cabbage is a very interesting food when we have atopic skin. In fact, it has that characteristic color, so vibrant and striking, thanks to the presence of anthocyanin, a skin-protecting pigment that we also find in other similar foods, such as purple cauliflower.
Its qualities, therefore, are anti-inflammatory. And, in addition, it provides highly alkalizing benefits.
Some basic dietary tips
There is no specific diet for people with atopic dermatitis, other than following some helpful dietary tips and choosing to eat those foods that can help reduce or relieve symptoms.
However, it is known that eating a diet rich in antioxidants can be especially helpful in reducing symptoms. This is the case, for example, of what is known as the Mediterranean diet, which is characterized by the inclusion of natural foods such as fruits and vegetables, and healthy fats (such as olive oil). It also includes other foods such as fish and nuts.
It is also possible to choose to follow an anti- inflammatory diet, which is ultimately based on eating foods rich in fiber, with anti-inflammatory qualities, and avoiding those foods that increase inflammation as much as possible. In this aspect it is useful to eat fish (rich in omega-3 fatty acids), whole grains, vegetables, fruits and healthy fats (as is the case with olive oil).
Certain dietary supplements that might be helpful
Before we will talk about the qualities of vitamin D in a future section, the truth is that it has been shown that certain dietary supplements can be quite helpful for those who suffer from atopic skin, by providing interesting qualities or effects to treat symptoms, reduce discomfort or even prevent outbreaks. Here we explain which are the most important:
Vitamin D.  It is a fat-soluble vitamin that is usually also known under the name of the "sunshine vitamin", since one of the main sources is ultraviolet rays, in addition to certain foods. Its main function is to help in the absorption of both calcium and phosphorus, and some studies have found that supplementation with this vitamin can be useful in the treatment of atopic skin, particularly for children who usually suffer from worsening of symptoms during the winter months. On the other hand, another study found that a vitamin D deficiency could lead to much more severe atopic skin.
Vitamin E.  Like D, vitamin E is a fat-soluble vitamin, which stands out for being a powerful antioxidant, which exerts a protective effect for a wide variety of conditions and health problems, such as strokes, cataracts, heart disease or cancer. In addition, one study found that it would help reduce the level of IgE antibodies, reducing flare-ups of atopic dermatitis, thereby providing some symptom relief.
Omega-3 fatty acids. We have already talked about these fatty acids in a previous section. And it is that they are essential fatty acids for the normal function of the skin, which is why at one time or another there has been speculation about the possibility that the deficiency of essential fatty acids in the skin may end up playing some role in the skin. atopic
Omega-6 fatty acids. Certain types of omega-6 fatty acids have been linked to inflammation. However, in the particular case of gamma-linolenic acid, it seems that it would act in the opposite way, helping to reduce inflammation. Some studies investigated the supplementation of borage oil and evening primrose oil (both vegetable oils especially rich in gamma-linolenic acid), although they failed to significantly improve the symptoms associated with atopic skin.
And what foods should be avoided?
As we have mentioned before, the reality is that food does not directly cause the appearance of atopic dermatitis or eczema, but if we also suffer from some type of food allergy, they can trigger an increase in symptoms, In the same way that if we opt for some foods with anti-inflammatory qualities (as we have seen in the previous section), we will be able to reduce or reduce them.
As we have seen, the main food allergies – at least, the most common – include above all eggs, dairy products, nuts and soy.
We must also take into account some food products that may contain certain preservatives or artificial ingredients that can end up causing an increase in symptoms, or ultimately make them stronger. This is the case, above all, of foods rich in trans fats (such as processed foods, fast food in general and margarine) or foods with a high sugar content (such as cakes, sugary soft drinks, some coffee drinks or cookies).
In the latter case, it has been discovered that artificially present sugar in food -especially when its sugar content is high- can trigger attacks of atopic dermatitis, since it causes insulin levels to increase, which in turn It can end up causing inflammation.
As we can see, when trying to control atopic dermatitis as much as possible, it is not only essential to avoid those factors that can trigger outbreaks, or that the symptoms end up increasing. It is also essential to take maximum care of the skin, moisturizing it properly, and maintaining the most adequate diet possible. And it is that, in case of doubt, the most advisable thing is always to consult with your nutritionist, who can always help you at all times.
Certain foods that contain amines, salicylates, nitrates, MSG and any other compound or trigger are also not recommended. This is the case of tomatoes, avocados, grapes, oranges, kiwis, soy sauce, broccoli, dried fruits, avocados, eggs, sugar, sausages, and as we have mentioned, dairy products in general.
Avocados
Avocados, as we have already told you on many occasions, are a nutritious food full of benefits and qualities for health, thanks above all to their richness in healthy fats, which is why they are tremendously ideal when it comes to taking care of our cardiovascular health. For example, they help reduce LDL cholesterol while improving HDL cholesterol levels (also popularly known as "good cholesterol").
However, as we have also mentioned in some section of this note, it is not an appropriate option when we have atopic skin, despite the fact that it is still considered a food that is as nutritious as it is healthy.
Why? Very simple:  it is one of the sources with the highest content of both amines and salicylates. And what are amines and salicylates? Amines come from the breakdown or fermentation of proteins, while salicylates are a family of plant chemicals or substances.  Both induce itching, which is why many people with atopic skin and dermatitis indicate that avocado ends up worsening both the itching and the associated symptoms.
Therefore, it is best to avoid avocado at least until the symptoms improve or disappear.
Tomatoes
As with avocados, tomatoes are also rich in salicylates, which is why they can end up triggering all those annoying symptoms that are usually related to dermatitis and atopic skin.
For this reason, if you suffer from atopic skin it is very common that, after eating tomatoes, both the itching and the redness get worse.
Milk and other dairy products
Both milk and other dairy products are considered some of the most common triggers of atopic dermatitis or eczema. In fact, they are related to excess inflammation, as well as damage to the lining of the gastrointestinal tract, so they could have a direct effect on our own immune system.
On the other hand, it is also known that those people who have atopic skin, or who suffer from atopic dermatitis, often have calcium deficiency. Hence, it is advisable to opt for other ways to obtain calcium, such as nuts, certain legumes, enriched vegetable drinks or, if necessary, opt for a supplement (of course, always under the doctor's recommendation).
Grapes
Grapes are tremendously delicious, and they become the star dessert of each Christmas, especially since they are traditionally consumed on the night of December 31. However, if you are passionate about grapes or raisins, it is not recommended to consume them when we have atopic skin.
In fact, they contain not just one but three chemicals in total that promote and encourage itchiness: amines, salicylates, and natural MSG (monosodium glutamate). In addition, it is considered a fruit with a high acidity, which can end up being very irritating to our intestines.
Oranges and other citrus
Oranges, like other citrus fruits such as lemons, are strongly acidifying fruits, which also contain two substances or chemicals that promote itching: amines and salicylates.
In addition, the acid naturally present in both oranges and other citrus fruits can irritate our digestive systems, causing inflammation in some people, causing dermatitis symptoms to increase.
Broccoli and other green leafy vegetables
Certain green leafy vegetables, such as broccoli, kale or spinach can worsen symptoms related to atopic skin, mainly because they naturally contain monosodium glutamate, as well as amines and salicylates. All this, as we have already seen, can end up worsening both the itching and the outbreaks associated with atopic dermatitis.
The most suitable? Opt for other green vegetables that contain fewer salicylates, such as celery, iceberg lettuce or green beans.
Eggs
The different proteins found in egg whites can act as carrier molecules for bacterial proteins to cross the intestinal barrier, which can help stimulate the immune system.
In this sense, egg whites can end up transferring proteins from gluten and other irritants, which will end up entering the bloodstream. Once these undigested proteins cross the intestinal barrier, they can end up triggering an autoimmune-type response, which could increase inflammation and worsen symptoms related to atopic skin.
Sausages
Certain cold meats, such as sausages, bacon, salami or soap contain nitrates and other chemical preservatives, which can act as irritants in dermatitis or atopic skin, so they can worsen systemic inflammation.
A useful option, if you are passionate about sausages, is to opt for versions of sausages without nitrates, but as many experts in this regard state -and recommend-, for less management of symptoms, the best thing to do is simply eliminate all sausages. Also, remember that they are not very healthy to say.
Can an elimination diet help treat atopic skin?
Today it is estimated that between 2 and 20 percent of people may suffer from some type of food intolerance, which means that both food intolerances and food sensitivities are extremely common today.
At this point we find what are known as elimination diets, which have become one of the main medical standards when it comes to identifying certain intolerances, sensitivities and food allergies, through diet.
This means that a diet consists of eliminating certain foods from the diet that may be suspected that the body may not be tolerating them well. Subsequently, once eliminated, the foods are reintroduced later, individually (one at a time), while looking for some symptoms that could show an allergic or intolerant reaction.
If symptoms improve, the food is slowly reintroduced into the diet over a few days. Thus, if the symptoms return, it is likely that the trigger has finally been found. That itself is a type of special and punctual diet, which does not usually last beyond 6 weeks.
Therefore, an elimination diet may be helpful for atopic skin, as research suggests that those with specific food allergies may find some relief when they also have atopic skin if they avoid these foods.
But its qualities would not end here, since it could also be enormously useful when it comes to identifying certain foods that could trigger other conditions, including lactose intolerance, irritable bowel syndrome, celiac disease or intolerance to gluten.
Most recommended diet or food in case of atopic skin
Although it is true that there is no type of food or diet specifically designed for those with atopic skin, it is known that following a diet fundamentally rich in natural antioxidants can be extremely useful in reducing symptoms.
And as the experts advise, instead of following a certain diet, we need to focus on filling our plate with natural, whole, unprocessed foods, which are ultimately especially rich in antioxidants, vitamins, minerals, and other essential nutrients just as well. important. This is the case, for example, of fresh fruits and vegetables.
Foods with a high content of omega-3 fatty acids are also highly recommended, since, as we have told you at some other time, they provide very useful anti-inflammatory benefits in case of atopic skin. In addition to fatty fish, as we have already told you, other foods rich in healthy fats also stand out, such as flax seeds or dried fruits such as walnuts.
Foods rich in vitamin D, such as fish, or nutritional supplements (provided they have been recommended by a doctor), are also very interesting, since this vitamin would act in a similar way to the way omega-3 fatty acids do in this sense, by helping to reduce inflammation. In this way, it can not only increase the natural immunity of our body, but also improve the inflammatory response of the skin.
On the other hand, if there is a certain sensitivity or even allergy to a certain food, we must always keep in mind that what we consume is not the direct cause of atopic skin, it can end up triggering an increase in associated symptoms, given that the body (specifically our defenses) will tend to respond in an exaggerated way.
For example, even though there is no scientific evidence to support that this can become a universal dietary recommendation (that is, suitable for most people), the reality is that some individuals can observe certain improvements when they follow a gluten free diet.
Some of the most common foods, as we have seen, that can end up triggering an outbreak in atopic skin, and that become some of the main candidates to be eliminated from the diet, are: milk and other dairy products, eggs, wheat or gluten, soy, citrus fruits, tomatoes, tree nuts, peanuts, and some spices, such as cinnamon, cloves, and vanilla.
It is also common for the elimination diet to be accompanied by allergy tests, even if the person with atopic skin is not truly allergic to a certain food, since they can become sensitive, and end up experiencing skin symptoms, then from prolonged and repeated exposure to them.
Can the anti-inflammatory diet be useful?
Since atopic skin, and especially atopic dermatitis, is an inflammatory skin condition, many experts advise following an anti-inflammatory diet in order to help symptoms subside and the condition therefore improve.
As its name suggests, it is an equally special type of diet, in which a smaller number of foods that could cause inflammation in the body are eliminated or simply consumed, also choosing to add a greater amount of useful foods to combat inflammation. inflammation.
When following it, it is vitally important to pay special attention to the fats that are consumed in the diet, since they can end up influencing inflammation in the body.
As we've already seen, trans fats, which mostly include highly unhealthy hydrogenated oils, can promote inflammation. As well as saturated fats (which we find mainly in whole dairy products, red meat and poultry skin), some margarines or fried potatoes.
Although we have seen that omega-6 fatty acids can be useful in reducing inflammation, thanks to their anti-inflammatory qualities, it all depends on the specific compound that is consumed. Thus, while some vegetable oils would promote inflammation, gamma-linolenic acid would do the opposite: it would help reduce it, thanks to its anti-inflammatory properties.
This is also the case with omega-3 fatty acids, eicosapentaenoic acid (EPA), docosahexaenoic acid (DHA) and alpha-linolenic acid. DHA and EPA acids can be found mainly in fatty fish, such as sardines, salmon, herring, tuna and mackerel. While ALA acid can be found in foods of plant origin, such as soybean oil, canola oil and flaxseed. And what foods are an interesting source of omega-3 fatty acids? This is the case of certain green leafy vegetables and nuts such as walnuts.
On the other hand, monounsaturated fats also seem to be very interesting in this regard, since they could act as anti-inflammatories. In this sense, some vegetable oils such as olive oil and canola oil stand out.
The best foods with anti-inflammatory action
If you have a topic skin and prefer to opt for what is known as an anti-inflammatory diet for some time, you should pay special attention to the following foods with anti-inflammatory effects:
Fruits: strawberries, blueberries, blackberries and cherries.
Vegetables: onion, broccoli, spinach and kale.
Whole grains: whole wheat flour, whole wheat bread, brown rice and quinoa.
Certain spices: turmeric and ginger.
Coffee and tea: especially green tea, thanks to its polyphenol content.
Some of these foods, for example, are especially rich in flavonoids, which naturally help fight inflammation. This is the case with kale, broccoli, spinach, cherries and apples.
On the other hand, it is necessary to avoid those foods that can end up stimulating inflammation in the body, in particular those that are especially rich in sugar and refined carbohydrates, among which are white bread, white pasta and white rice. In addition, it is essential to pay special attention to hidden sugar in other food products, such as yogurt, typical breakfast cereals, tomato sauce and other condiments.