Goat's milk is a product with excellent benefits for the skin, with wonderful properties to enjoy a more natural beauty. Discover its most important qualities.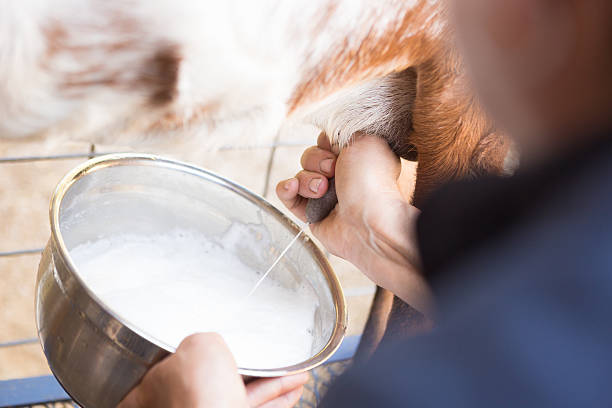 The goat milk becomes a drink animal full of benefits and nutritional origin. Moreover, it is constituted as an excellent alternative to cow's milk, especially for people who do not like the consumption of this type of drink so well due to its greater amount of lactose, providing even a greater number of essential nutrients. But, in addition to its nutritional qualities, did you know that it is ideal for regenerating and caring for our skin?
Used since ancient times, especially in the Mediterranean countries, it is currently being increasingly demanded in cosmetics due to its excellent results. But before continuing to talk about its good results in the world of cosmetics, we invite you to learn a little more about the benefits and properties that goat's milk brings to our body.
The goat milk turns out to be richer in nutrients than cow 's milk, and PH containing this share very similar characteristics to our epidermis milk. This characteristic of the PH contributes to restoring the natural balance of our skin, acting as a defense against possible bacteria that come into contact with the skin.
Goat's milk, unlike other milks, has very small fat globules, also known as lipoproteins.  Being so small, they more easily transport nutrients and water to the interior of our skin, a journey that is carried out through cell membranes.
It is recommended above all to take care of both damaged skin and the most sensitive skin, and in general it is suitable for all skin types.
What are the properties that goat milk brings to the skin?
Know the properties of this beneficial milk for the skin:
Moisturizers.
Anti-inflammatory.
Pain relieving.
Softener.
Anti-wrinkle.
Antibacterial.
Anticancer.
Exfoliating.
Restorative.
Humectant.
And how do the vitamins in goat's milk act on our skin?
B vitamins help repair dry skin and reduce inflammation. Vitamin A and vitamin C soothe damaged and sensitive skin, help prevent the appearance of wrinkles as well as their reduction once they have already appeared.
Being antioxidant vitamins, they help slow down skin aging and regenerate cells, helping to prevent skin cancer. It also contains vitamin D and E.
In addition to knowing the action that the vitamins in goat's milk have on our skin, it is also interesting to know what the role of the minerals present in goat's milk is. Minerals such as magnesium, selenium, potassium, calcium, help nourish the epidermis.
Due to its antibacterial and exfoliating properties, it is effective in treating cases in which the skin is affected by acne.
In addition to facial creams and body milks, soaps are also made with goat's milk, which are indicated for hygiene and skin care for infants, children, and allergic skin.