If you have abdominal fat, you are probably interested in including some of the foods that we propose in this article in your diet, as they help eliminate it naturally.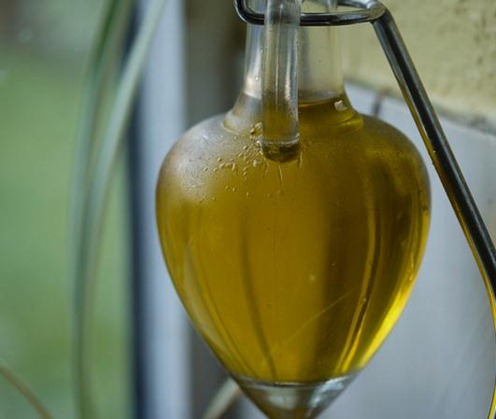 Did you know that fat is the element that our body has to store energy? Its functions make it essential for our body, however when there is excess fat in our body there is no doubt that it can become a real problem, as well as a headache for those who are overweight and obese.
Regarding its main functions, the body uses fat to store energy, maintains body temperature, protects organs against trauma caused by blows, and protects arteries. But when there is an excess of fat, its virtues turn into negative effects: it can be a cause of chronic degenerative disease, such as cardiovascular problems, hypertension or diabetes.
For this reason, it is useful to try to eliminate excess fat from our body, especially when we have a problem of overweight and obesity. In addition to working hard to reduce belly fat (for example, by exercising daily), eating a varied and balanced diet is helpful. Even more so if you add to your diet some of the foods that we propose below.
Olive oil: rich in healthy fats
Olive oil is one of the most characteristic and popular natural products of the so-called Mediterranean diet, known to be one of the healthiest and most suitable from a nutritional point of view.
It is a food rich in healthy unsaturated fats, and unlike what was believed in the past, it is ideal for lowering high cholesterol levels, and also helps in the absorption of nutrients and in the synthesis of hormones.
What are the best varieties? Without a doubt the version of extra virgin olive oil.
Almonds: rich in essential nutrients
Almonds, along with walnuts, hazelnuts or pistachios, are heart-healthy nuts, especially rich in essential nutrients such as omega 3 fatty acids, fiber, proteins or minerals such as calcium.
It is ideal for people who practice physical exercise, as it helps to activate the metabolism and is an excellent source of energy.
Oatmeal: a cereal that provides satiety
Oatmeal is a cereal that cannot be missing both in balanced diets and in those diets that pursue the goal of losing weight, since it is a food rich in complex carbohydrates, which means that in addition to reducing appetite by providing sensation Satiety blood sugar levels do not rise drastically, as it provides energy little by little.
We cannot forget either that it is an interesting food in reducing cholesterol, or it is also a good blood purifier.
Salmon: good source of Omega 3
If at any time you have read something about salmon, surely even at this moment you surely know it for being an oily fish that is especially rich in Omega 3 fatty acids, as well as providing proteins of high biological value.
It is an interesting food for our cardiovascular health, since it helps to form HDL cholesterol (popularly known as good cholesterol), activates the metabolism and is also useful in the creation of hormones.