Pumpkin seeds (or pumpkin seeds) are especially rich in benefits and properties.  Discover its virtues and its nutritional contribution, interesting in a healthy and balanced diet.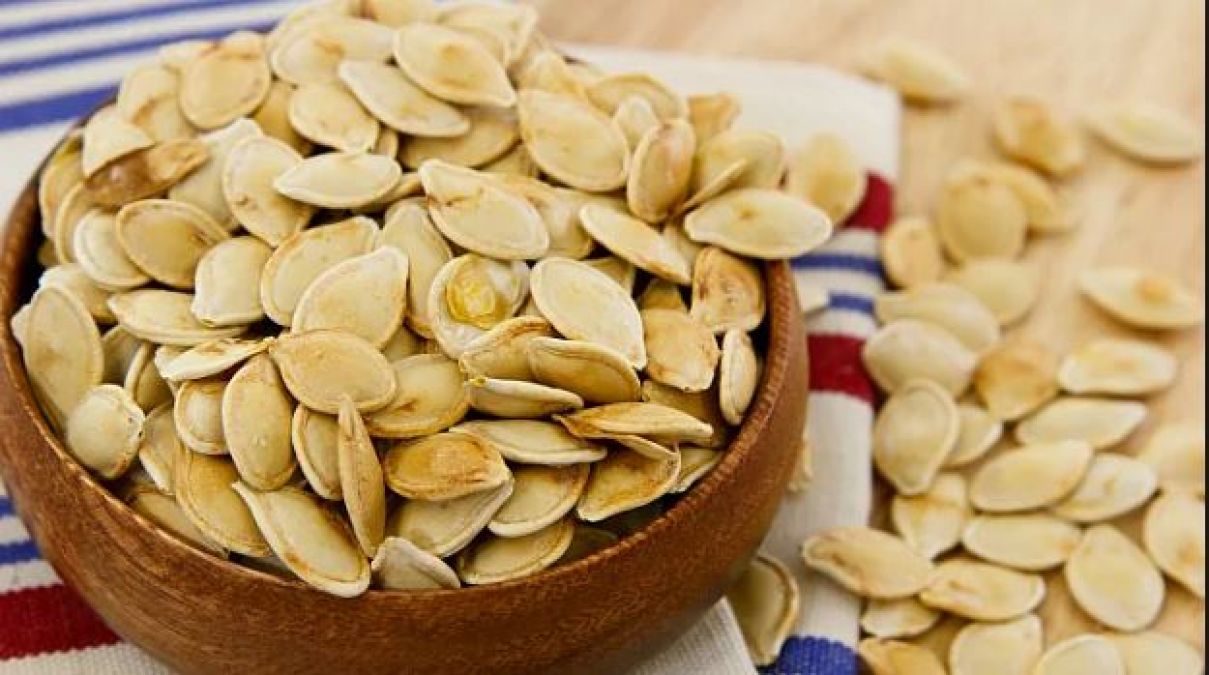 The pumpkin houses in its interior some seeds that provide benefits and really interesting properties both for our health in general, and for our own nutritional health in particular, thanks to its richness in essential nutrients.
These seeds -or pipes- are also known in several countries by the name of pepitoria seeds or pips, and luckily we can easily find them in the market to be able to consume them as is. In fact we can consider them as an interesting dried fruit in our daily diet.
They have a mild flavor, in most cases sweet, and a texture that is very pleasant when we chew them.
Benefits of pumpkin seeds
Pumpkin seeds or seeds are especially rich in emollient, anti-inflammatory, cardiovascular, antioxidant and antiparasitic properties.
They are really known for their benefits in caring for and protecting the prostate and bladder.
In addition, thanks to its richness in unsaturated fatty acids – and antioxidants – they become an excellent dried fruit to take care of the heart and prevent the risk of cardiovascular diseases. They also help regulate intestinal transit, being interesting their consumption in case of constipation.
It is a dried fruit whose regular consumption is recommended in people with diabetes, thanks to the fact that it is a good stimulant of the pancreas, therefore helping to regulate blood sugar levels.
In case of excessive mucus, did you know that pumpkin seeds also help to eliminate mucus in the lungs?
Even if you are in exam time and you need to boost your memory, pumpkin seeds are good candidates to help you nutritionally, as is the case with walnuts or almonds.
Nutritional contribution of pumpkin seeds
Calories
525 kcal
Protein
32 g
Carbohydrates
13.5 g
Total fat
42 g
Fiber
5.4 g
Glycemic index
75
Vitamins
Minerals
Vitamin A
38 mcg
Calcium
43 mg
Vitamin B1
0.21 mg
Iron
14.95 mg
Vitamin B2
0.32 mg
Match
1,168 mg
Vitamin B3
1.70 mg
Manganese
3 mg
Vitamin B5
0.35 mg
Potassium
809 mg
Vitamin C
1.80 mg
Sodium
18 mg
Vitamin E
26 mg
Zinc
7.48 mg