Do you have prediabetes? Find out what it is, if it produces symptoms, its risk factors, how it is diagnosed and what treatment to follow to reverse it.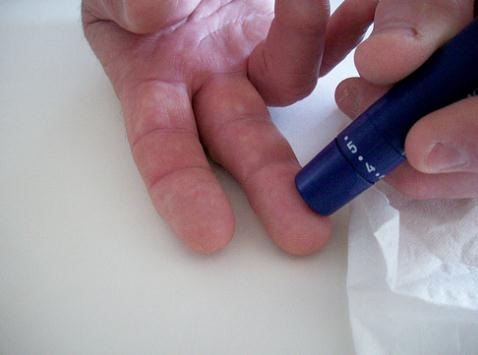 Many people doubt about the differences that could exist between diabetes, when it has already been diagnosed after performing the relevant and regular blood tests, and  prediabetes itself. The truth is that, as you surely know, it is obvious that both are related to glucose levels above normal; this glucose comes from the different foods we eat throughout the day.
In fact, when a person has prediabetes, they are more likely to develop type 2 diabetes, as well as having a higher risk of stroke and heart disease. Many specialists indicate that 1 in 3 people with prediabetes develop type 2 diabetes.
What is prediabetes?
When a person has prediabetes, it means that their blood glucose levels are higher than normal. However, they are not high enough for you to be diagnosed with diabetes.
In other words, it is an early stage in the hyperglycemia/diabetes continuum.
Prediabetes symptoms
Prediabetes is considered a "silent disease" because it does not produce symptoms, so the only option to diagnose it is through routine blood tests, which measure glucose levels in our blood.
Which are the risk factors?
There are a number of risk factors for prediabetes, whose presence, either individually or in groups, can lead to prediabetes, or lead the medical specialist to suspect that it already exists:
Age over 45 years.
Obesity: especially the existence of abdominal fat.
Unhealthy diet: consumption of high-fat foods, and low consumption of fruits and vegetables.
Family background.
Little or no physical activity.
Gestational diabetes during pregnancy.
How is it diagnosed?
The only way to diagnose prediabetes or diabetes is from a fasting blood glucose test. On the other hand, the so-called glucose tolerance test is also performed:
Fasting glucose test: It is done at least 8 hours after the last meal, fasting. It is a simple blood test in which glucose levels are measured. If these levels are between 100 and 125 mg/dl, prediabetes exists.
Glucose Tolerance Test: This consists of drinking a drink with high glucose content.  Two hours later, another blood test is performed that shows the body's ability to process it. If glucose levels are between 140 and 200 mg/dl on this test, prediabetes exists.
Treatment of prediabetes
Prediabetes is a reversible disorder, so blood glucose levels can change to normal levels below 100 mg/dl.
The treatment to be followed is as follows:
If you are overweight and obese: weight should be reduced by practicing more regular physical exercise and following a hypo caloric diet.
Practice regular physical exercise: if you do not practice physical exercise regularly, walking is one of the best alternatives. It is recommended to do it at least 40 minutes every day.
Follow a healthy and healthy diet: the best without a doubt is the Mediterranean diet. Opt for oils of vegetable origin, fish, legumes and nuts, such as walnuts. These foods help balance blood glucose levels. Whole grains also stand out. On the other hand, it is advisable to reduce sugars, refined flours and fat from meat products