In recent years, the number of people who prefer to opt for more natural products has increased enormously, and not only when it comes to food. There is an increasing number of women, and men, who do not mind investing a higher amount of money if that gives them the peace of mind of using only products made with one hundred percent natural, organic, bio or ecological ingredients, and in which no type of chemical substance or compound has been used about whose safety there may be some doubt, even when its use is allowed in the industry.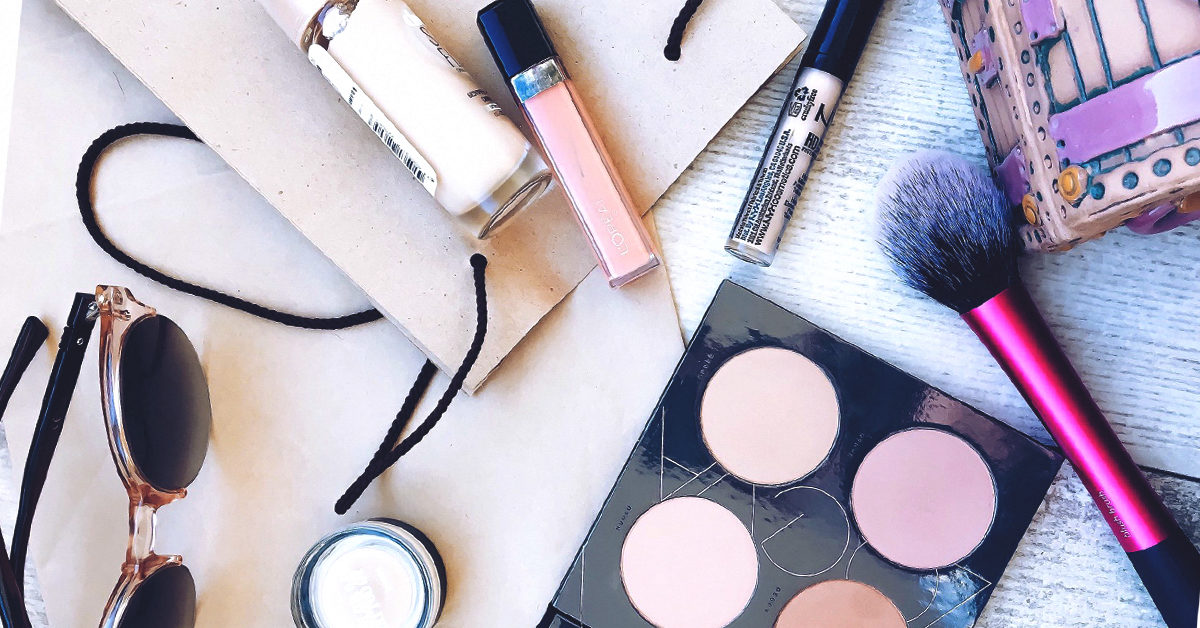 And as with food, the same thing happens in the cosmetics sector. Not all beauty products have to be good for the skin, but it is true that some are better than others. In a world in which we tend to be much more aware of what we eat, it is not surprising that we are just as aware of the different ingredients that many of the products used for the care of our skin contain, and what it really is., what we put on our face every day.
But which ingredients are really good, and which are not? Obviously, it is not necessary or necessary to be an expert dermatologist to know. And for anyone who cares about what products to use on their skin, it's common to recognize one of perhaps the most prominent, popular and well-known names on this list: parabens.
What really are parabens?
Parabens are substances of chemical origin that are often used as preservatives in the cosmetic and beauty industry, which ultimately helps to provide products with a much longer shelf life. In fact, they are not only added to cosmetics to prevent the growth of harmful bacteria, but also to certain foods, in order to prevent the formation of mold.
They were introduced for the first time in the 1950s. And, since then, many health and beauty products have been used in them, with the ultimate goal not only of extending their useful life, but also of ensuring that, during the recommended and advised period of use, do not grow mold or bacteria inside. In this way, it is common for products that contain them to last for months, or even years.
Thus, today it is very common to find them in a wide variety of products, such as shampoos, creams, lotions, serums and even toothpastes. Moreover, we could basically say that almost all cosmetic products contain this type of substance.
Even though they have been used for more than 60 years, it is only now that researchers are beginning to study whether the use of this particular type of preservative is totally and truly safe. However, at least for the moment, there is no conclusive evidence.
Moreover, the so-called Cosmetic Ingredient Review (CIR), concluded that these substances would be safe for use in cosmetics, mainly due to their excellent antimicrobial preservative properties.
Unfortunately, if you are concerned about its inclusion in the beauty products you use regularly, it is not just a question of looking for those containers whose labeling contains the phrase "contains parabens". On the contrary, it is also possible to find it under other different names, such as: methylparaben, propylparaben, ethylparaben and butylparaben.
In the particular case of methylparaben, in addition, we can also find it under other alternative names (and effectively allowed), such as benzoic acid 4-hydroxymethyl ester, or methyl 4-hydroxybenzoate.
Why are parabens believed to be bad for health?
Unfortunately, at least for the moment, there is no direct and simple answer. Hence, we find ourselves before a debate that lasts for decades.
In this sense, a British study published in 2004 found traces of a total of five different parabens in the breast tissue of 19 out of 20 women studied.
Specifically, in breast cancer tissue samples. However, while it is true that the study did not show that they can cause cancer, so it could not conclusively show a link between the use of these types of preservatives and an increased risk of cancer, it did show that they can cross the barrier of the skin, penetrating it and remaining inside the tissue.
According to this same research, at the moment one of the main concerns is especially related to the possibility that they can cause endocrine alterations, interrupting hormonal function by mimicking estrogen, and that this may ultimately be related to breast cancer.
Or, what is the same, it is known that too much estrogen can trigger an increase in cell division in the breasts, and the growth of tumors, hence the use of these substances has been linked to breast cancer, as well as other reproductive problems.
And this is one of the main reasons why some scholars are alarmed. Especially considering that up to 70 percent of breast and breast cancers express the estrogen receptor, there is concern among the medical and scientific community that parabens may end up, in the long term, contributing to the development of these types of tumors.
And what does it mean that an endocrine disruption could occur? Basically an endocrine disorder consists of an alteration of the normal function of our hormonal system, which drives all the functions of the body. Thus, any type of alteration or interruption of the hormonal function of our body can end up altering development, growth or reproduction.
In a study published in 2011, the researchers also detected the presence of these substances in breast milk, blood, urine and even seminal fluid, which would confirm the suspicion that they can indeed penetrate the skin and remain inside certain tissues. Even when, yes, there is currently no clear relationship between these and cancer.
A little later, in another study published in 2015, he showed that they could be even more harmful than first thought, especially when combined with other molecules.
However, the results of these studies are widely debated by the rest of the scientific community. Moreover, the American Cancer Society itself points out that so far studies have not shown any direct link between such substances and health problems, including breast cancer. The same happens with the American FDA, who indicate that they do not have information that truly demonstrates that they have an effect on human health.
In fact, far from the fact that they may or may not influence the formation of cancer, there is still some concern about the effects they may have on the body, and more specifically with reproductive problems associated with infertility.
In the year 2002, for example, a study was published in which its daily use in different common products, of regular use in our day to day, was linked to a decrease in sperm motility, and a low count in the volume of sperm.
Possible allergic reactions
In addition to the possible doubts that may exist about the true safety of the use of the different products that contain parabens, in the specific case of methyl paraben, some people have reported allergic reactions, such as contact dermatitis, which is a type of dermatitis that occurs when the skin has an allergic reaction to something it comes into contact with. In most cases, it usually appears as a rash, suddenly, and then disappears on its own.
The rashes that form may also include other related symptoms, such as dry or parched flaky skin, itching and redness, tenderness, burning or swelling, and blistering.
As we have already mentioned, methyl paraben is a type of paraben, which is widely used in a wide variety of cosmetic products, among which we can mention hair care products, moisturizers, shaving products, makeup products and some. deodorants
Types of parabens that we can find in cosmetic and beauty products
As we have already mentioned, cosmetics usually contain a mixture or combination of different types. So far, there are a total of six of the most widely used types, which are: ethyl-, methyl-, propyl-, butyl-, isopropyl- and isobutylpataben.
In the case of the so-called shorter chain parabens, among which we find methylparaben and ethylparaben, they commonly tend to be used in combination, while butylparaben is often used alone.
The longer chain parabens, butylparaben and propylparaben, have been associated with higher estrogenic activity, whose branched structure would increase not only estrogenic activity, but also sensitization potency.
If they're not so safe, why haven't they been banned?
It is likely that at some other time you have asked yourself this question. But it all comes down to something very simple: while it is true that there may be certain concerns related to the use of these substances, and their safety, no research has been conclusive enough to convince the various relevant health authorities to regulate their use. Although, by the way, the European Union itself does limit its use to a minimum permitted concentration.
In this way, the scientific research that has been published so far, over the years, does not show that small amounts in different cosmetic products represent a significant risk to health.
As far as concerns about endocrine disruption and the effects they may have on the body are concerned, studies would show that the damaging effects are typically done at high concentrations in the laboratory, and applied directly to cells in a dish -in vitro- instead of on the skin. However, this does not mean that the scientific community should ignore the results, which would mean that the results show that these types of ingredients are causing harm that would be worth investigating further.
The environmental effects of paraben use
Did you know that these preservatives are also linked to ecological damage? Low levels of butylparaben can harm corals, according to different laboratory tests published a few years ago.
They have also been detected in surface waters, sediments and fish. Whereas, when parabens combine with chlorinated tap water, various chlorinated by-products can be formed. However, at the moment nothing is known with certainty about the toxicity of these by-products.
So should we stop using products that contain parabens?
Although some beauty brands are removing them from the composition of their products, this does not necessarily mean that it can actually pose a health risk to continue using those that do contain them. And there are many reasons why a certain brand may choose to eliminate them from its product line, such as offering a direct response to consumer demand or desire.
In other words, if the number of people who prefer to use products free of preservatives, including parabens, is increasing, it is normal for brands to act and respond to this demand.
It is essential to bear in mind that the percentage of these types of ingredients or other preservatives that we find in a given formulation tends to be, in general, very small.  Moreover, it is currently estimated that, in cosmetics, they are used in a small amount. After various safety concerns were raised, the European Union's Scientific Committee on Consumer Safety, made up of independent experts, concluded that parabens were safe for use in cosmetic products, as long as they were used in the following concentrations:
Methylparaben: 0.4 percent
Ethylparaben: 0.4 percent
Butylparaben + Propylparaben: 0.19 percent
Total concentration of parabens (that is, a combination of these): 0.8 percent
These are the maximum concentrations allowed. In fact, in practice, it is actually unlikely that a certain beauty or cosmetic product (such as makeup) contains more than 0.5 percent of this preservative in its composition, so it would also be very far below the safety limit established at 0.8 percent. Hence, its use is considered safe.
In the particular case of methyl and propylparabens, they are used only in the minimum quantity required in order to keep certain products fresh, and only where they are truly necessary, in products such as creams, which have a high water content.
Despite this, manufacturers are now creating new and effective preservatives, so there are now many more options available.
On the other hand, other scientific studies have even shown that the amount of these types of preservatives used in skin or hair care products do not really penetrate that deeply into the skin, since our bodies even break them down very easily. through different enzymes, excreting them through the urine.
This would be the case, for example, of methyl paraben, which does not accumulate in the body, since the body is capable of eliminating this chemical quite quickly.
On the other hand, some health authorities tend to list them as a "low to moderate health hazard", but only for the allergic reactions that could occur, and for the use of those products that exceed the recommended level. However, they are clear in indicating that the risk that they can cause cancer, or some type of reproductive toxicity, would be 0 percent.
There is currently no official recommendation or precaution against the use of products containing them, although scientific studies are still being carried out to analyze their possible effects, especially in the long term.
This obviously can become a problem for most consumers who are concerned about the safety of the various products, cosmetic or otherwise, that they use regularly in their day-to-day lives. What to do as consumers?
Regardless, preservatives are necessary, leaving both companies and consumers who wish to avoid their use to look for alternatives. For example, there are natural alternatives such as green tea extract, eucalyptus, grape seed and lavender, which can be extremely useful, although it is true that there is no ideal solution that can be effectively adapted to all types of skin
Since microbial safety is very important, the use of preservatives is always useful to assure the consumer that the use of that particular product is always safe for health. And, depending on the properties of each formula, a wide variety of natural or synthetic preservatives can be used.
It is also important to keep in mind something fundamental: "natural" does not necessarily mean that a certain product is "good". For example, there are many chemicals, which we find completely naturally (and therefore should be understood as such), that we should never apply or rub on our skin.
As with many other compounds and chemicals, if you are concerned about using products that may contain them, it is best to avoid them and not use them. A good option is to choose "paraben-free" products, which clearly state on their label that they do not contain parabens or any of their other forms: methylparaben, propylparaben, ethylparaben, butylparaben, benzoic 4-hydroxymethyl ester, or methyl 4-hydroxybenzoate.
Moreover, since they have not been found to be truly harmful to health, the European Union's own legislators are trying to curb the use of the term "paraben-free" on the labeling of cosmetic and beauty products, as well as in marketing, so that those brands that do continue to use them are not stigmatized.
Of course, its absence does not automatically qualify a product as safe. In many cases, these types of preservatives could be replaced with something equally dangerous, or even more dangerous in some cases. Therefore, the key is not to look at the statements that we can find on the packaging of a certain product, but to carefully observe the ingredients that have been used in its formation / preparation.
What are the real alternatives?
If you want to play it safe, the reality is that, today, there are a good number of paraben-free products. But if you prefer not to make the mistake of using a certain product believing that it does not contain them (when the reality could be very different), it is essential to always check the ingredients label to be completely sure in this regard.
The truth is that these types of substances are easy to detect thanks to the fact that their full chemical names are included in the labeling of the products that have been used in their formation as preservatives, so we will always find them ending up under the term "parabens".".
Of course, given that parabens are truly effective in extending the useful life of a certain product in question, in the case of organic and natural products -free of parabens- it is essential to monitor the expiration date, which we can see printed on the bottle or on the packaging of the product itself, or as a symbol with a number that will indicate the period during which it can be used after opening. Thus, in the event that a product has passed its date, it is best to throw it away and not continue using it.