To alleviate cold and flu symptoms, onion and garlic soup becomes a natural and nutritious medicinal recipe, with excellent benefits.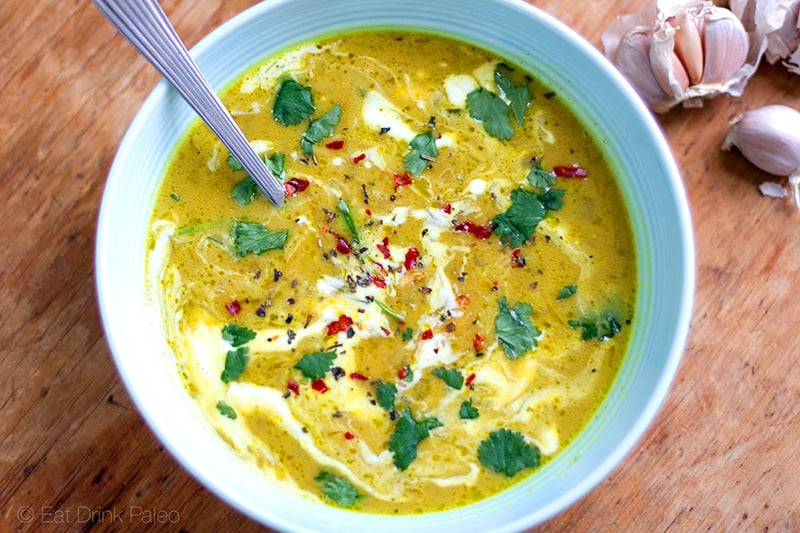 When we have a cold or cold there is no doubt that, to recover and feel better, there is nothing more suitable than a delicious vegetable broth, made with fresh vegetables that help us quickly and effectively when it comes to increasing our defenses, reinforcing our immune system and, therefore, reduce the most annoying symptoms of the most common conditions during the autumn and winter months. In addition, we must not forget something fundamental: they help us mitigate the cold that we may feel during this time of year.
In fact, some time ago we talked to you about chicken soup as the best recipe for the flu, thanks to the fact that we are facing a dish whose ingredients are capable of controlling the activity of neutrophils, which are granular leukocytes that appear in large quantities. when we are sick with the flu or when we suffer from any other respiratory infection, since they are produced by our immune system in order to protect our body against them.
Be that as it may, there is no doubt that any broth or soup made with natural ingredients is always an excellent option during the autumn and winter months, because when served and drunk warm they help us reduce the cold we may feel these days. This is what happens with the wonderful onion and garlic soup that we want to talk about this time: a nutritious recipe full of benefits and properties and ideal for winter.
The benefits of onion and garlic soup
The onion consists of a reddish or soft underground bulb that is characterized by being formed by tender and juicy layers, with a tremendously strong smell and a quite spicy flavor. Its origin dates back to 6,000 BC, where it spread from Asia through Europe to America.
It is undoubtedly one of the best ingredients to make soups and broths when we have a cold or flu, thanks to its antibiotic, anti-inflammatory and antibacterial qualities. This means that it helps to alleviate the aches, pains and the most typical symptoms of the flu, at the same time that it is useful to strengthen our immune system.
It also acts as an expectorant, a quality that means that it is useful in respiratory diseases such as bronchitis, helping to relieve and expel mucus.
How to Make Garlic Onion Soup?
To make this delicious soup you need the ingredients listed below:
3 onions.
2 cloves of garlic.
1 carrot.
1 small white turnip.
570 cc. vegetable broth.
1/4 teaspoon mustard powder.
2 tablespoons of extra virgin olive oil.
1 bay leaf.
Pepper.
Salt.
First cut the onion finely. Peel the garlic cloves and mash them a little. Wash the carrot, peel it and cut it into pieces. Do the same with the white turnip.
Put a little oil in a pot and sauté the onions, garlic, carrot and turnip over low heat. Add a little salt. After a while add the bay leaf, mustard powder and the broth. Stir well and simmer with the pot covered for 20 minutes.
After this time, remove both the bay leaf and the carrot. Season with salt and pepper.  Ready!