Do you want to learn how to make delicious oatmeal cookies with banana and almonds?  They are very easy to make, and in addition, they are tremendously delicious and nutritious.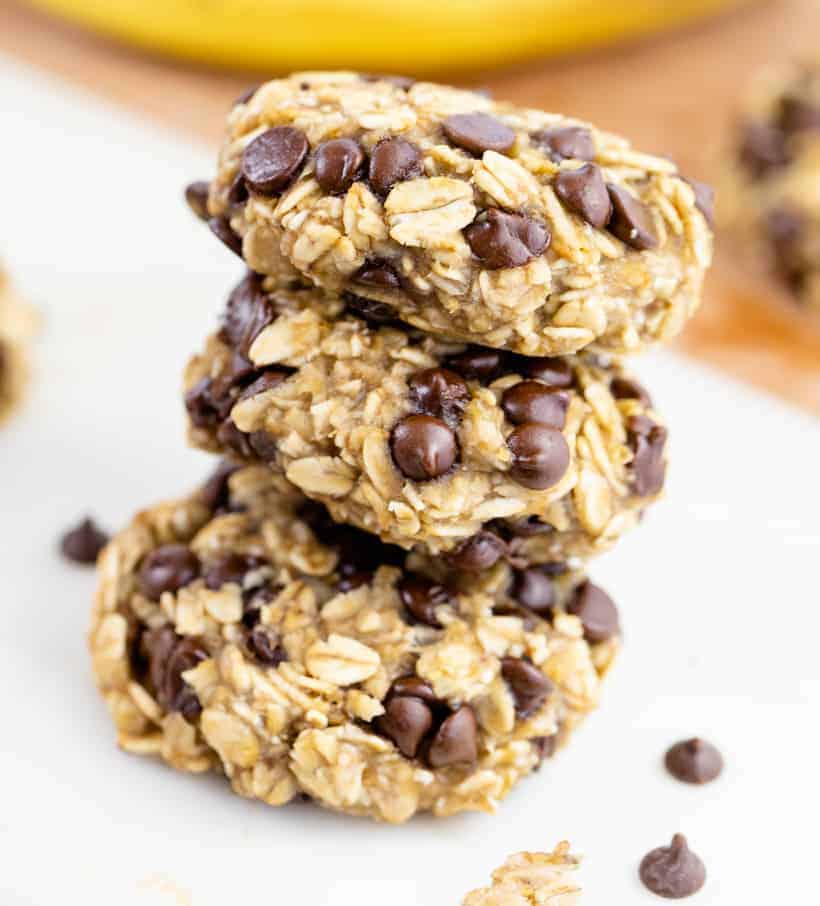 Do you want to try making a recipe for homemade cookies without sugar? We show you how to make cookies in which we will substitute the sugar for the banana as a natural sweetener. No matter what time of year we are, we will always want to cook some crunchy cookies, especially if there are children around with whom we can have a good time and carry out a productive activity.
As we explained in a previous recipe for oatmeal cookies with chocolate, you can choose the ingredients you want to make them, add, eliminate, or substitute any of the ingredients due to food problems.
In this case we want to give the option of being able to permanently eliminate the sugar from the preparation and add the banana to give the cookie a sweet touch, without eliminating the oatmeal and almond flakes.
How to Make Banana Almond Oatmeal Cookies

Ingredients:
240 grams of soft rolled oats
75 grams of white or whole wheat flour
120 grams of unsalted butter
1 banana
1 large egg
Half a spoon of yeast
A pinch of fine salt
Cinnamon to taste
Sliced ​​almonds
How do we prepare them?
We will heat the oven to 180º degrees before starting with the preparation, thus we will save time. We will weigh and make all the ingredients to use available to us.
We will start by mixing the butter to the point of pomade (remove it from the refrigerator half an hour before) with the banana, gently crushing the banana with a fork to bind it to the butter.
We will add the egg to the mixture and let them bind well to be able to start introducing the dry ingredients, in this case, the flour, oats, cinnamon, yeast and salt.
When we finish mixing all the ingredients and the mixture is somewhat sticky, it will be time to assemble the baking tray with parchment paper. With the help of an ice cream scoop or two spoons we will place rows of cookies. Leave space between them so they don't stick together.
It will be the ideal time to garnish with the rolled almonds on top of the cookies and give it a special touch.
Put them in the oven and let them cook for 15 or 20 minutes, watch them without getting completely hard, take them out when they are still soft, they will be really crispy when they have cooled down.