It is common to think that not having dinner helps you lose weight and lose weight, when it seems, the reality is precisely the opposite. Know why.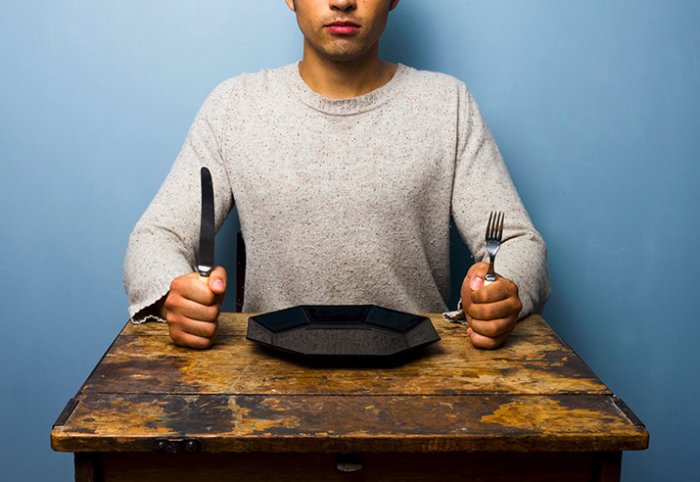 It is quite common to think that skipping the odd meal can help you lose weight, since it is assumed that by not eating during breakfast or dinner what we achieve is to reduce our caloric intake, and therefore our body loses weight. However, in addition to not being true, the reality is that it is a dangerous and erroneous practice.
Maintaining a healthy diet and low calories, divided into five meals a day, is essential to lose weight with health, especially if this daily diet is combined with the practice of physical exercise.
This is due to the fact that our body metabolizes the food we eat quickly, so that it burns fatter by continually being "busy" digesting and absorbing the nutrients that we have taken in those five meals.
Is it true that not having dinner makes you lose weight?
This is an erroneous belief, since by skipping one of the five meals that we should consume each day (in fact, dinner becomes an extremely important meal as we then spend many hours fasting while we sleep), our metabolism tends to work harder slow, which means that it will cost you more to burn the fat.
Skipping dinner in turn causes an increase in insulin production in the body, so that this means that our body will need more food to satisfy its appetite, which means that we will tend to eat more for breakfast.
What should be an ideal dinner to lose weight?
Taking into account that not having dinner does not lose weight, the key is to enjoy a light, balanced and rich dinner each day with protein foods (such as meat or fish), combining them with legumes, vegetables and fruits.
Eating a light dinner does not mean eating only a piece of fruit or a yogurt, since with this measure we will only get hungry while we are sleeping, which in turn does not help us to rest well.
The key is to dine in a balanced way, but controlling what we eat and the quantities.
Some useful recipes for dinner if you follow a weight loss diet
Tomato soup
Ingredients:
500 gr. of tomatoes.
2 cloves of garlic.
1 stalk of celery.
7 tablespoons olive oil.
1 glass of mineral water.
1 sprig of fresh basil.
Pepper.
Salt.
Preparation:
Wash the tomatoes, basil and celery stalk well.
Regarding celery, remove its thick filaments and cut it well.
Peel the garlic and chop them.
In a frying pan, heat the olive oil and add the celery and garlic, sautéing over low heat for at least 10 minutes.
In a cauldron, bring water to a boil. Blanch the tomatoes for a few seconds, drain and remove the skin and its seeds. Once a little colder, cut them into cubes and put them in a wooden bowl.
Add the celery, half the basil and a glass of mineral water. Beat everything well until you get a cream.
Save in the fridge until serve.
Vegetables soup
How to make vegetable broth? Discover the ingredients and necessary steps with this basic and quick vegetable broth recipe.
Ingredients:
1 l. of water.
2 leeks.
1 onion.
1 potato.
2 carrots.
1 turnip.
2 stalks of celery.
Half a glass of dry white wine.
5 sprigs of parsley.
2 tablespoons olive oil.
Preparation:
Heat the olive oil in a large pot.
Peel the onion and chop it finely. Do the same with the leek, celery and potato. Sauté for 8 to 10 minutes, stirring constantly until the vegetables are tender.
Meanwhile, peel the carrot, cut it into thin slices, cut the turnip and add to the pot along with the white wine and the parsley sprigs. Mix well and sauté for 3 minutes, until the alcohol evaporates.
Lower the heat to medium heat, add the water and bring to a boil.
When it comes to a boil, lower the heat, cover the pot and let it simmer for 1 hour.
Remove the pot from the heat and pour the vegetable broth into a bowl, first passing it through a fine strainer.
Ready!
Apple and walnut salad
Today we want to propose the preparation of a wonderful apple salad, which we will prepare using two varieties of apples (red and green apple, specifically).
Ingredients: 
2 red apples.
2 green apples.
1 cup walnuts (chopped).
Honey.
Preparation:
Wash the apples very well. Remove the skin and cut it into slices.
In a bowl add the honey and the chopped walnuts. Sprinkle over cut apples.