Do you want to learn how to prepare delicious walnut and carrot muffins? Discover the necessary ingredients and the steps with this very easy recipe to make.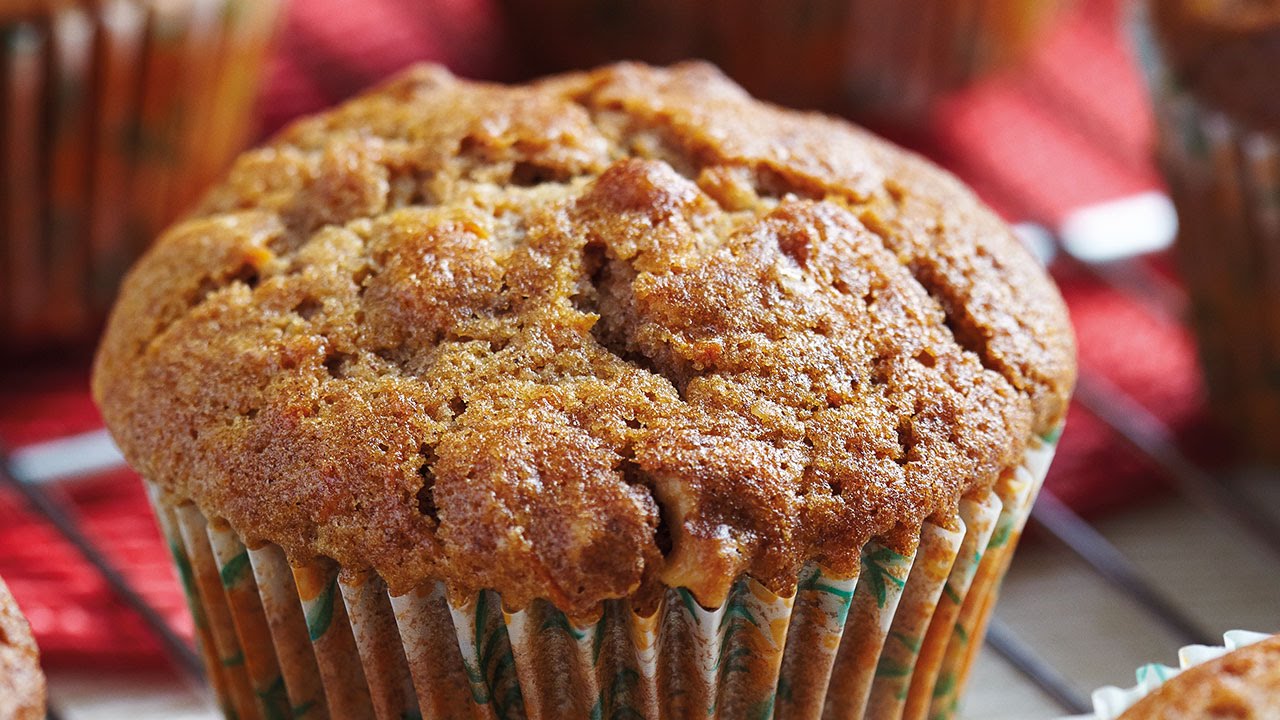 The muffins become a delicious, soft and fluffy dessert that can be eaten practically at any time of the day. Whether at breakfast, mid-morning or as an afternoon snack, they are a delicious option due to their great versatility in terms of the ingredients that we can use in their preparation.
As you surely know, cupcakes are a kind of round bun or dough made with sponge cake, small in size, which are usually presented inside a curled paper mold.
Its external appearance makes it an easily distinguishable sweet, as well as highly characteristic, given that they are usually shell-shaped. Among the ingredients that are usually used in its preparation, the following stand out: flour, eggs, butter, wheat flour, yeast, sugar and lemon.
It is a traditional dessert from both France and Spain, although its origin is actually unknown. Some historians agree that its origins date back to 1755, when a young maid made some pastries for King Stanislaus I Leszczynski. This is how the traditional Commercy madeleines were born, originating in the French region of the same name.
Other historians, however, point to its origin in Spain, specifically at the time of the Christian pilgrimages to Santiago de Compostela. This version tells that a young woman, named Magdalena, used to serve the pilgrims some shell-shaped cakes, an element that in fact soon became a true symbol of this pilgrimage.
Be that as it may, the truth is that we are faced with an exquisite and fluffy sweet, as long as the ingredients are used in their appropriate measures, and in whose preparation, as we mentioned, a wide variety of ingredients can be used. On this occasion we propose some delicious muffins with walnuts and carrots. Do you dare to prepare them?
How to make muffins with walnuts and carrots:
Ingredients:
150g Of flour
70g of sugar
3 carrots
1 egg
50g walnuts
8 cl. extra virgin olive oil
1 sachet of chemical yeast
1 teaspoon of cinnamon
1 teaspoon of ginger
1 teaspoon of nutmeg
Butter (to spread the molds)
Preparation of the walnut and carrot muffins:
Put the extra virgin olive oil, the sugar, in a large bowl or bowl and mix everything very well, either by hand or using a mixer.
Then add the egg and continue beating until you get a rather homogeneous liquid.
Wash the carrots well, peel and grate them, incorporating them into the previous mixture. Mix well again so that the carrot is integrated into the content.
Sift the flour together with the yeast. Add the ginger, cinnamon and nutmeg to the flour. Mix everything well, and add it to the previous mixture.
Chop the walnuts into rather small pieces, and mix again.
Spread the molds where you will cook the cupcakes with a little butter (to prevent them from sticking), and fill the holes up to three quarters of the mold.
Put them in the oven, and bake them for 25 minutes at 180ºC. Of course, it is important to control the cooking so that the cupcakes are perfect.
Once ready, remove them from the oven and let them cool.
A trick to know if the cupcakes are ready…
There is an extremely simple trick that will help you know if the cupcakes are already baked in the oven or not. Just press the top of the cupcake. If after releasing the pressure the dough recovers its initial shape, it means that they are ready.