Do you like muffins, apple and also spices? Discover this very easy recipe to make spiced apple muffins. He also knows how to make a cream with which you can accompany them.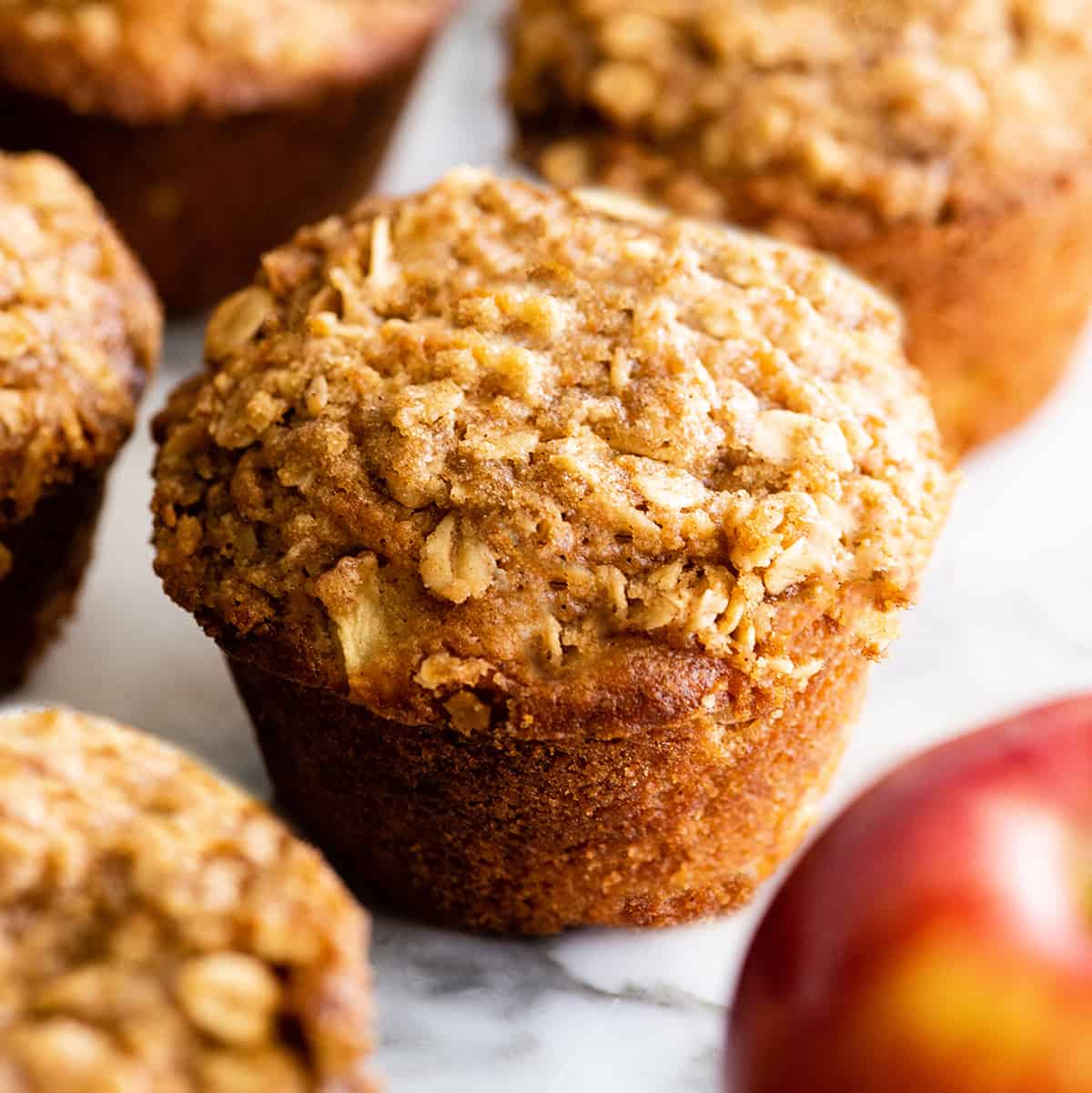 If there is a small-sized dessert that can be eaten at any time of the day, fluffy and with a wonderful texture, possibly cupcakes stand out as one of them.
Always made with practically the same ingredients (flour, eggs, butter, yeast and lemon), the great advantage offered by these small cakes made with sponge cake dough is that a wide variety of options can be used in their preparation, from nuts to fruit, going through spices to provide incredible aromas or the wonderful chocolate.
Precisely, when we were talking about  muffins with carrots and walnuts, we told you that although there are doubts about the origin of these delicious cupcakes, some historians point to their origin in France, specifically in the Commercy region, when a young maid prepared some biscuits with shell-shaped to the dethroned king of Poland.
However, others point to its origin on the Camino de Santiago de Compostable, when it was common to give shell-like sweets to pilgrims.
In any case, as we mentioned, one of the main advantages that muffins offer us is their great versatility when preparing them, as tremendously varied ingredients can be used in their preparation.
An example is the muffins with apple and spices whose recipe we want to talk to you about on this occasion. They become an exquisite option for when we want to enjoy a spicy and aromatic sweet, especially since we love the flavor and aroma of spices such as ginger, nutmeg, turmeric and cloves.
How to make muffins with apples and spices:
Ingredients:
100g of common wheat flour
100g whole wheat flour
50g panela
50g of butter
1 apple
1 egg
200 ml of milk
1/2 sachet of chemical yeast
1 pinch of ground nutmeg
1 teaspoon ground cinnamon
1 teaspoon ginger powder
1 teaspoon of turmeric powder
1 teaspoon ground cloves
Preparation of cupcakes with apples and spices:
In a large bowl, sift the two flours (common and whole wheat flour) together with the yeast, and mix well. Then add all the spices in the amounts indicated, and mix again.
Melt the butter.
In a separate small bowl, beat the egg well and in this bowl add the milk, sugar and melted butter. Beat everything well until all the ingredients are integrated.
Now integrate this mixture into the mixture of flours and spices, and mix with the help of a wooden spoon.
Wash the apple well, peel it carefully and grate it. Add it to the previous mixture.
Grease the holes in the mold where you are going to bake the cupcakes with a little butter, and fill the holes with the dough.
Bake at 180ºC for 20 minutes.
As we mentioned on the previous occasion, to check the cooking status, press the top of the cupcake. If when releasing this pressure the dough recovers its initial shape, it will mean that they are already prepared.
A recommendation:  If you wish, you can add apple pieces on top of the cupcakes, so that they cook in the oven. You will be able to give it an even more exquisite touch.
And how can we make a cream of cream to serve on top of the cupcakes?
As we mentioned before, cupcakes are extremely versatile. So much so that we can add not only various ingredients, but also different creams with which to accompany them.
To these muffins in particular, for example, it is ideal to add a little cream on top, when eating them.
To make this cream, you only need cream with a high percentage of fat (minimum 35%), as well as a little icing sugar. When assembling the cream it is very important that it is very cold. To do this, it will suffice to reserve it in the refrigerator a few hours before preparing it.
Put the cream in the mixer glass, and beat with the help of the electric rods at medium speed. Just when the cream is foamy, add the icing sugar (in the quantity you prefer), and increase the speed until the cream begins to thicken.
Reserve the cream until you are ready to serve the cupcakes. Whenever, you just have to add a little cream on top.