Can you have menstruation during pregnancy, be it menstrual cramps or bleeding? We discover if it is common or not and what can be normal.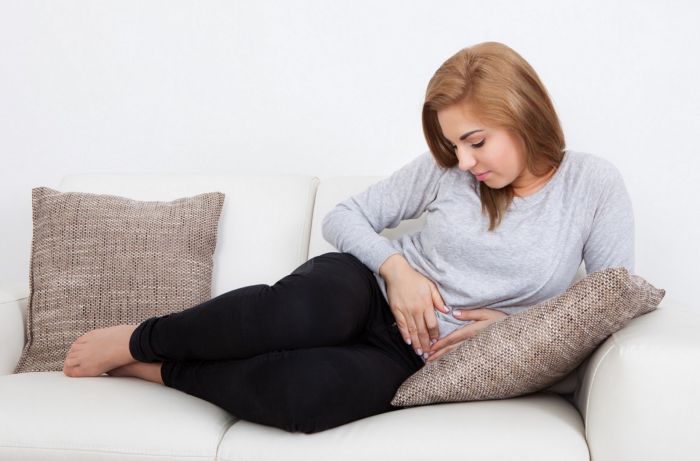 Regarding the different symptoms of pregnancy, it is true that at the beginning of pregnancy it is very common for women to believe that menstruation is coming, given that the discomfort and pain that they may feel in the first weeks pregnancy (which is definitely during the days when the period is supposed to come) are practically the same.
During the first weeks of pregnancy, in fact, it is normal for a woman to feel menstruation pain and related discomfort: colic, abdominal pain that can also affect the kidneys, an upset stomach, ovarian pain…
But the difference from the first weeks is clear: the period does not arrive, so that even a week after the conception has occurred it is possible to confirm the pregnancy with a test or home test.
However, many future moms often wonder if it is normal for them to feel menstrual cramps during pregnancy.
In this sense, we must respond positively. That is, it is normal to feel these pains, although they tend not to be intense. If they are, if the aches and pains are intense and persist for a few days, it is always best to see a doctor.
Is it possible to have menstruation during pregnancy?
It is possible that with minimal or slight bleeding the pregnant woman wonders or questions whether it is possible to have menstruation during pregnancy. The truth is that menstruation occurs only in those women who are not pregnant, specifically between puberty and menopause.
And for menstruation to appear, what must happen in the woman's body? Obviously, an oocyte must have previously been produced, which has not finally been fertilized by a sperm.
This translates into something very simple:  it is not possible to have a period while you are pregnant, since it is impossible.
Therefore, before any bleeding (even if it is minimal or slight) it is preferable to go to the gynecologist and consult you, especially to make sure that there is no type of anomaly or risk in the normal development of the pregnancy.
Not to be confused with implantation bleeding
At the beginning of pregnancy, especially during the first days after conception, it is possible that the woman has a bleeding similar to the menstruation, which can lead to confuse it with this one and that does not make him suspect that she is pregnant at all.
This is what is known as implantation bleeding, which basically consists of a slight loss of blood that occurs as a result of the nesting of the fertilized egg in the wall of the uterus.
Embryo implantation tends to normally occur 6 or 7 days after fertilization, and is medically known as embryo implantation, while bleeding usually makes an appearance 6 or 7 days after conception, after 14 days the embryo has become firmly nested in the endometrium, where it will grow and develop
It is a bleeding that is characterized by being a slight spotting, formed by a type of blood with a lighter texture, less thick. Its color tends to vary from a dark red tone to a little more brownish. That is, it is a much lighter bleeding than menstrual bleeding.
Not all women have implantation bleeding, in fact, although it is considered a pregnancy symptom, it is actually less common, and may or may not appear. This means that the fact of not having a bleeding and confirming that you are pregnant does not mean that the pregnancy is not going well. In fact, in the face of any type of bleeding that arises during pregnancy, it is best to always go to the gynecologist.