Losing weight in a healthy and healthy way through a proper diet is essential, since eating what our body needs is vital to lose weight with health.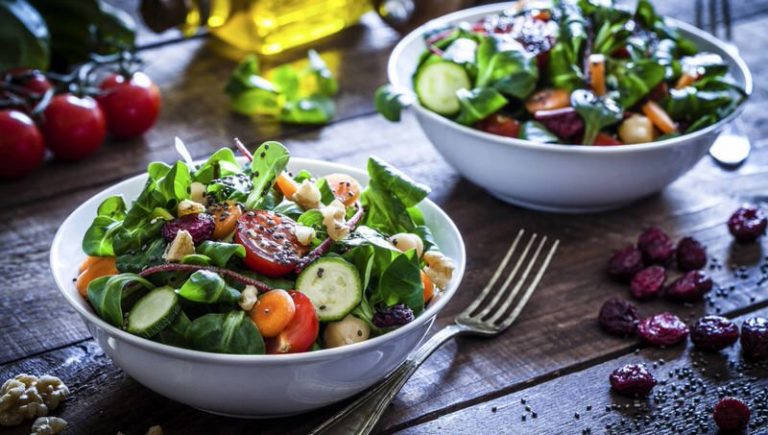 It could be said that the kitchen is the laboratory of health, since it is the place where – and we choose – all those foods that we will end up eating are cooked. And it is still the health laboratory even when it comes to losing weight, although as we have already mentioned in other moments, something highly recommended is to lose weight in a balanced way, and to know which diet to lose weight is the right one for each person.
Nutrition experts recommend precisely monitoring the calories of the different foods we consume, but as you will understand, it is a lifetime to always look at the nutritional labels of everything we eat, so we must learn to control calories, getting an approximate idea of ​​what Foods are wholesome, healthy and recommendable, and which ones are not so much.
And it is that losing weight does not mean stopping eating what our body needs, with the consequent health risk that this action entails for the body. For this reason, we propose below some fundamental tips to lose weight without affecting our health.
Some useful tips to help you lose weight
When we follow a weight loss diet, opting for foods in their light version (light foods) is a wise choice, since they have a lower amount of calories, without having to put them aside.
Use olive oil instead of another type of oil, as it is extremely healthy. Of course, try to dress the salads with lemon, leaving aside the vinegar and oil.
Just as you opt for food in its light version, also opt for organic and whole foods. Don't go overboard eating them just because they're whole.
Drink plenty of water and non-carbonated drinks, while avoiding alcohol. If you love beer, go for non-alcoholic beer.
Bring your favorite fruit by hand, so you can eat it the moment you feel the sensation of biting between meals.
When it comes to the way you cook, do it better by grilling or steaming instead of frying food.
Do not forget to avoid excessive consumption of salt, and it is even better to replace it with aromatic herbs.
What are the risks of being overweight?
Overweight and obesity can cause, over time, different health problems, since excess fat -especially that located in the abdominal area- can negatively influence the appearance of certain diseases, such as it could be the case of diabetes (especially type 2 diabetes, or diabetes mellitus).
In recent years, in fact, cases of diabetes mellitus have increased alarmingly, not only among adults (until recently it appeared mainly in adults over 50 years of age), but among children and adolescents, mainly due to the increase of childhood obesity that, in recent times, has been registered in practically all western countries.
In addition, it is known that obesity can also cause the appearance of other associated diseases, such as high cholesterol and triglycerides, high blood pressure and, what is even worse, what is known as metabolic syndrome, which consists of a group of conditions and conditions that, if suffered, put the person at a higher risk of developing type 2 diabetes and heart disease.
How to lose weight in a healthy and healthy way with diet?
Therefore, there is no doubt that maintaining an adequate weight is simply essential, especially when it comes to taking care of our health and protecting ourselves against diseases and pathologies directly related to the presence of overweight and obesity.
If you need to lose weight and lose weight, especially if you are overweight and your doctor or nutritionist has advised you, it is essential to make a change in habits and modify, almost practically completely, our lifestyle.
And it is that the presence of overweight and obesity tends – in most cases – to be related to a sedentary lifestyle. That is, with little or no practice of regular physical exercise, as well as the maintenance of an unhealthy diet, rich in fats and sugars.
Therefore, the key is, on the one hand, to modify our diet by following the dietary recommendations indicated by our nutritionist or dietitian. In most cases, he will prescribe a diet with sample menus, which will help us to know different recommendations to know what is appropriate to eat at all times.
Basically what we must do is follow a diet low in fat and sugar, but without underestimating or leaving any type of nutrient or basic element, such as proteins, carbohydrates, and also fats, which are essential for the proper functioning of our body.
The key is, for example, to replace unhealthy fats with healthier ones, which you can find in foods such as avocado, dried fruits (walnuts, almonds, hazelnuts and pistachios), seeds (such as chia and quinoa), olives, legumes, eggs and blue fish.
We must also avoid, as is obvious, foods that contain unhealthy fats, such as junk or junk food in general, pastries and cookies and batters. Which, also incidentally, have refined sugars that only provide empty calories.
On the other hand, both fresh fruits and vegetables are essential in our daily diet, thanks to their rich vitamins and minerals, antioxidants and fiber. In this sense, while antioxidants help us protect ourselves from the not so positive action of free radicals, fiber helps us enjoy a better intestinal transit, which also helps reduce fat and cholesterol.