If you like the parfait, that delicious creamy and smooth frozen dessert, we suggest you a Jijona nougat parfait ideal to enjoy at Christmas, an excellent dessert for Christmas lunches and dinners that will surprise you.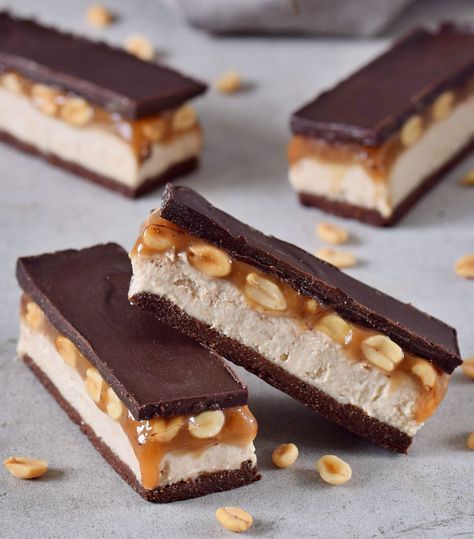 With the name of parfait (or also with other equally common denominations, as for example it could be the case of parfoi ) we find ourselves before a wonderful cold dessert whose meaning would literally be "perfect", in its translation of the original French word.
Why that name? Possibly because its discoverer found that this peculiar and characteristic frozen dessert is the result of an exact and precise combination of its ingredients, so that any mistake or any ingredient that is more -or less- will result in a dish that would have nothing to do with them.
And it is that, indeed as you may have already imagined, it is a dessert of French origin, which was made for the first time in 1894. As we can see, it is a typical dessert that already has a long tradition.
We could effectively define it as a frozen dessert that is usually presented in the form of a block or thick sheet. We find in it some easily distinguishable basic characteristics, such as its delicate texture and delicious creaminess. These conditions are achieved thanks to the integration of cream or milk cream (which has a high fat content).
Of course, despite being a frozen dessert, it differs from ice cream in that it tends not to crystallize, mainly due to its high content of milk or cream, and therefore its greater amount of fat.
Among the best known and most popular parfaits we can mention the exquisite fig parfait, which is usually served with hot chocolate on top, which tends to harden when in contact with the cold, creating an almost magical symphony of crunchy textures and contrasting flavors that combine perfection.
If you are passionate about parfait and you love it as much as we do, it was clear that we had to find the perfect combination of ingredients to enjoy it at Christmas too, but with the typical flavors of these holidays, don't you think? That is why on this occasion we propose the preparation of a delicious nougat parfait from Jijona, ideal to enjoy these days. Do you dare to prepare it?
Jijona nougat parfait recipe
As you will see for yourself if you make it, we are faced with a dessert that is generally easy to make and without much complication, which will result in the characteristic and quintessential flavor of these parties (that of the traditional soft almond nougat).
It will take around 20 minutes to prepare, and approximately 30 minutes to cook.
Ingredients:
250 g of nougat from Jijona
6 egg whites + 6 egg yolks
1/2 liter of milk
6 gelatin sheets (soaked in cold water)
200 ml. cream
150g sugar
Preparation of Jijona nougat parfait
First, put the gelatin sheets in a saucepan with cold water, leaving them to soak until they soften.
Carefully divide the yolks from the egg whites and beat them with 100 grams of sugar until they are white.
Heat the milk in a saucepan and add half of the beaten egg yolks. Dilute them well and transfer them to a new saucepan.
Pour the rest of the hot milk over the rest of the yolks and heat until the cream thickens (it is very important that you stir it constantly to prevent the cream from curdling).
Chop the Jijona nougat and work it well to get it to dissolve almost completely (if you wish you can do it with a meat grinder). Add it to the previous saucepan and stir well.
Now add the well-drained gelatin, mix well and let it cool.
In a large bowl or bowl, whip the egg whites until stiff.
In another bowl, put the cream and 50 grams of sugar and whip it to the point of whipped cream.
Mix the nougat cream with the cream, with the help of a spatula. And now add this mixture to the whipped egg whites.
Transfer the mixture to a large mold or individual molds if you prefer and freeze. Ready!
At the time of serving, it is convenient that you remove it from the freezer between 5 to 10 minutes before.