Mochi is a typical Japanese rice cake, where it becomes a highly elaborated and consumed traditional sweet. Discover how to make your own Japanese rice cakes at home, with this recipe.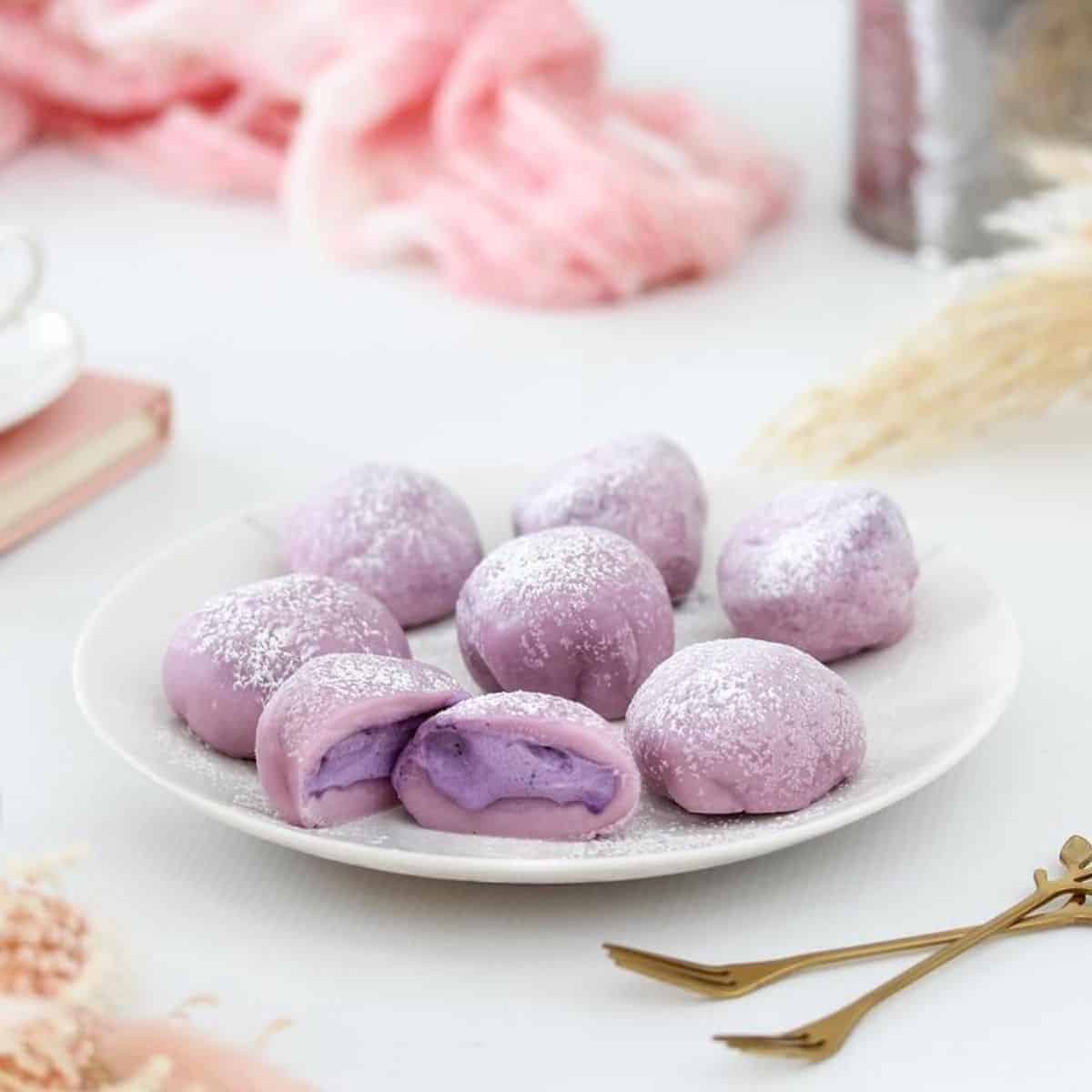 Japan is a wonderful country. Not only for its cultural richness and for its delicate landscapes, but for its incredible gastronomic wealth, whose recipes have come to our country to stay (sushi is a good example of this, but not the only one).
Its natural drinks, such as green tea become unique and delicious options.
While, among the typical meals and dishes, not only sushi stands out, but other ideal options such as udon, Okonomiyaki, or exquisite ramen.
But what about desserts? There is no doubt that mochi stands out precisely for being one of the most popular, classic and typical. It consists, as we will see throughout this recipe-note, of a kind of rice cake that is made with mochigome, a small grain of Japanese glutinous rice.
The truth is that its recipe is really simple, and the result is delicious, with a smooth texture and sweet taste, it is an exquisite option to take after a festive meal. Do you dare to prepare it? Discover the ingredients and steps you need.
Mochi: Japanese rice cupcakes recipe
Ingredients for mochi (for 6-10 units)
250 g glutinous rice
1/4 cup sugar
1 cup of water
Rice starch (to sprinkle while kneading)
Preparation of the mochi dough
In a bowl or bowl, mix the glutinous rice flour with the sugar and water. For this, it is very important to mix vigorously, but adding the water slowly. Mix well until there are no lumps, but the dough is elastic and rather slightly sticky.
Dampen a kitchen towel and use it to line a bamboo steaming bowl. To do this, pour the dough into the bowl, cover it and reserve. Put water in a saucepan or saucepan of the same diameter and when it starts to boil add the bamboo bowl.
Let the rice cook for 20 to 25 minutes, until the dough has a rather sticky texture.  Remove from the heat and let it cool (until the dough is rather warm).
Knead manually. To do this, put rice starch on the kitchen counter.
Put the mochi paste on the counter with the rice starch, stretch the dough and cut it into rather small portions.
Now flatten each ball with the help of the palms of your hands, and carefully stretch them to form a disk.
If you wish, you can re-form balls to serve (if you are not going to fill them), or leave them as is and cut them into squares.
Although the mochis can be filled with different ingredients and options, both sweet and savory, the most common is to use anko, which consists of a paste of red soybeans known by the name of azukis.
What is mochi? What does it consist of?
As we have commented throughout this recipe, mochi is a typical Japanese dessert, which basically consists of a sweet rice cake, which is usually eaten as is or rather filled with a sweet or salty ingredient, in which case it is turns into a  Daifuku Mochi.
Its appearance is rather sticky, and its texture is between sticky and sticky. In fact, due to its texture, hundreds of people die from choking each year in Japan, especially the elderly.  For this reason, in this country it is advisable to eat mochis accompanied, and never alone.
The most common, traditional and typical filling is a kind of red bean paste (specifically from azukis, the popular Japanese red soybeans), which is called anko.
Although it is also common to use other typical fillings, such as umeboshi plums, fruits or even chocolate.