Thousands of cases of male osteoporosis are diagnosed each year. Despite this, it is still believed that osteoporosis is exclusive to women; however this is not entirely true.  Therefore, knowing and discovering what its causes are and some guidelines for its prevention will be useful to prevent it from appearing.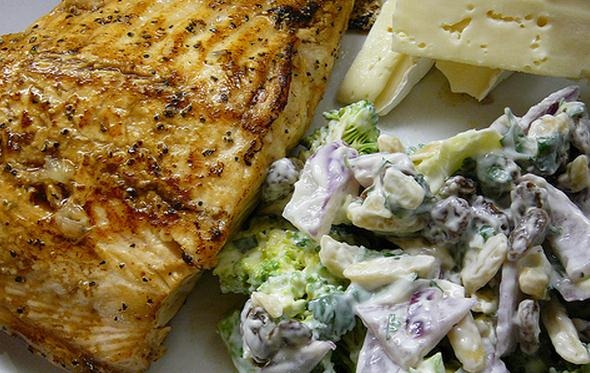 When we talk about osteoporosis we refer to a pathology that affects the bones, since it is a decrease in bone mass (that is, the tissue that forms it) in addition to the different proteins that make up its matrix and mineral salts of calcium it contains. As a result of these decreases, the bones are more fragile and less resistant to trauma, presenting less resistance to falls and fractures.
As we saw in a previous article in which we talked about osteoporosis in men, we find ourselves – it is true – facing a pathology related in most cases to women, since one of the main causes for its appearance is the decrease that occurs in the production of estrogen by the ovaries when there are amenorrhea or after the arrival of menopause. However, that does not influence so that it can also appear in men.It is necessary to attend and know what its causes are in order to discover what men can do to prevent osteoporosis: low testosterone levels, diabetes, hyperthyroidism, leukemia, liver diseases, chronic kidney disease, rheumatoid arthritis, gastrointestinal diseases that cause malabsorption of calcium and vitamin D. There are also other causes not related to pathologies, illnesses or health problems, but which can in turn influence their appearance: drinking alcohol in excess, smoking, practicing little physical exercise, following a low food consumption rich in calcium, age, long-term use of certain medications (such as antiepileptic drugs, steroids, and aluminum-containing antacids), a family history of osteoporosis, and age itself.
Prevention of osteoporosis in men
It is possible to prevent osteoporosis, and it is advisable to start doing so even at an early age, otherwise it will be too late. There are certain guidelines that can be of great help:
Practice physical exercise regularly
It is one of the most recommended and advisable simple guidelines, since it will help us stay fit, enjoy a normal weight and will also be useful for good health. It is advisable to practice physical exercise every day for at least 30 minutes (ideally between 40 and 60 minutes).
Follow a diet rich in calcium
Did you know that, contrary to popular belief, animal milk, despite being rich in calcium, can be negative for our bones? Everything is due to its high casein content, a protein associated with calcium that in our body takes the form of mucous plastic, adhering to the intestinal walls, inhibiting the absorption of nutrients and increasing the production of both mucus and phlegm in the tract. respiratory.
For this reason, it is advisable to avoid animal milk and opt for other foods rich in calcium, such as: sardines, tofu, dried figs, almonds, hazelnuts, watercress, Norway lobsters, prawns, prawns, chickpeas, pistachios, white beans, dried broad beans , clams, cockles, roasted peanuts, chard, spinach, leek and cabbage.
It is recommended to eat a gram and a half of calcium every day, if possible from dishes combined with some of the foods listed above.
Avoid diets rich in animal protein
Above all, it is advisable to follow a varied and balanced diet, rich in both animal and vegetable proteins. However, it is advisable to beware of excesses when it comes to foods rich in animal protein.
Drink plenty of fluids
The ideal is to drink between 1.5 and 2 liters of water every day, combining this amount with other liquids such as infusions, teas and natural juices (avoid the packaged juices that you will find in supermarkets, as they are rich in sugar).
Avoid tobacco and alcohol
If you smoke regularly and also drink alcohol, both are two explosive combinations for our bones, predisposing you to osteoporosis in old age (even in earlier stages). Therefore, do everything possible to leave them.
Rest every day 8 hours
It is true that as the years go by we tend to sleep little, but what is advisable when it comes to maintaining good bone health and in general to be healthy is to rest at least between 7 to 8 hours each day.