Wrinkles appear over the years, but they can be delayed and prevented naturally.  We explain some useful home remedies to improve them.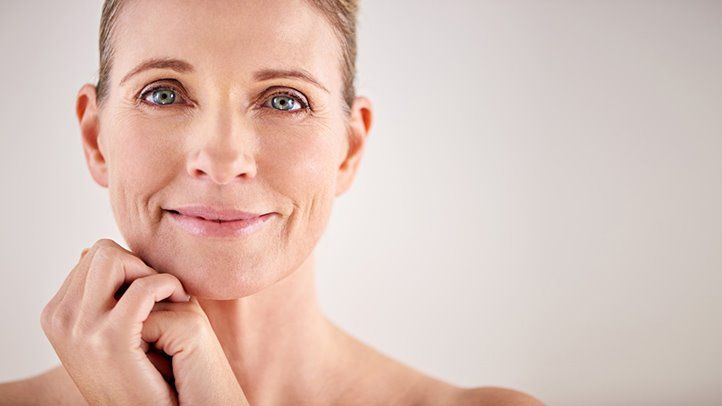 If you like to prepare your own home remedies with natural ingredients and within your reach, in this post we reveal how to prepare them. They are very easy to prepare as well as simple and also cheap.
We know that sooner or later wrinkles appear, since it is a natural process of the skin, the years go by and the time will come when expression wrinkles begin to appear, the first to appear.
In addition to the wrinkles that appear as a natural process over the years, some early wrinkles can appear due to not taking proper care of our skin.
Did you know that there are some elements or factors that tend to influence wrinkles to appear on the skin before their time? Some causes that could accelerate the appearance of wrinkles can be: exposure to sunlight without proper protection, lack of skin hydration, smoking and genetics.
But without a doubt, if we take care of our skin, we can extend its appearance a little more in time, a well-cared for and smooth skin is also possible even if we are turning years.
Below we provide 3 home remedies that will help us prevent and improve wrinkles on our skin.
How to prepare natural remedies for wrinkles:
Wrinkle lotion
To prepare this lotion we only need apple cider vinegar and fennel seeds. We will prepare the lotion in the following way. First of all, you need the following ingredients:
A cup of apple cider vinegar.
Half a cup of fennel seeds.
A teaspoon of honey.
We heat the cup of vinegar, remove from heat once hot. Add the hot vinegar on top of the fennel seeds and leave to macerate for 7 days.
After the time, we remove the seeds, add a teaspoon of honey, stir and apply to the skin of the face. The leftover preparation of this lotion can be kept in the fridge in a well-closed container for future applications. We can apply this lotion every day, at night.
Homemade milk and oatmeal mask
Both milk and oats have beneficial properties as well as being effective for the skin. We will prepare this cream with the following ingredients:
50ml of whole milk.
5 tablespoons of oatmeal.
Add the milk to the 5 tablespoons of oatmeal and stir until creamy. We spread a little on the skin of the face and neck and leave it to act for 20 minutes.
Remove the mask with plenty of warm water. Gently dry with a towel without rubbing. We can repeat this mask 3 times a week.
Homemade olive oil and lemon cream
This homemade cream of olive oil and lemon juice should only be applied at night since lemon is photosensitive and when exposed to the sun the skin can be stained.
To prepare this cream we need:
Half tablespoon of olive oil.
The juice of half a lemon.
Mix the ingredients and spread on the skin of the face while massaging. We can apply this cream 3 times a week, only at night.