Lemon and witch hazel are two natural ingredients that are very useful for refreshing the skin, especially in summer. Discover how to prepare a refreshing tonic easily at home.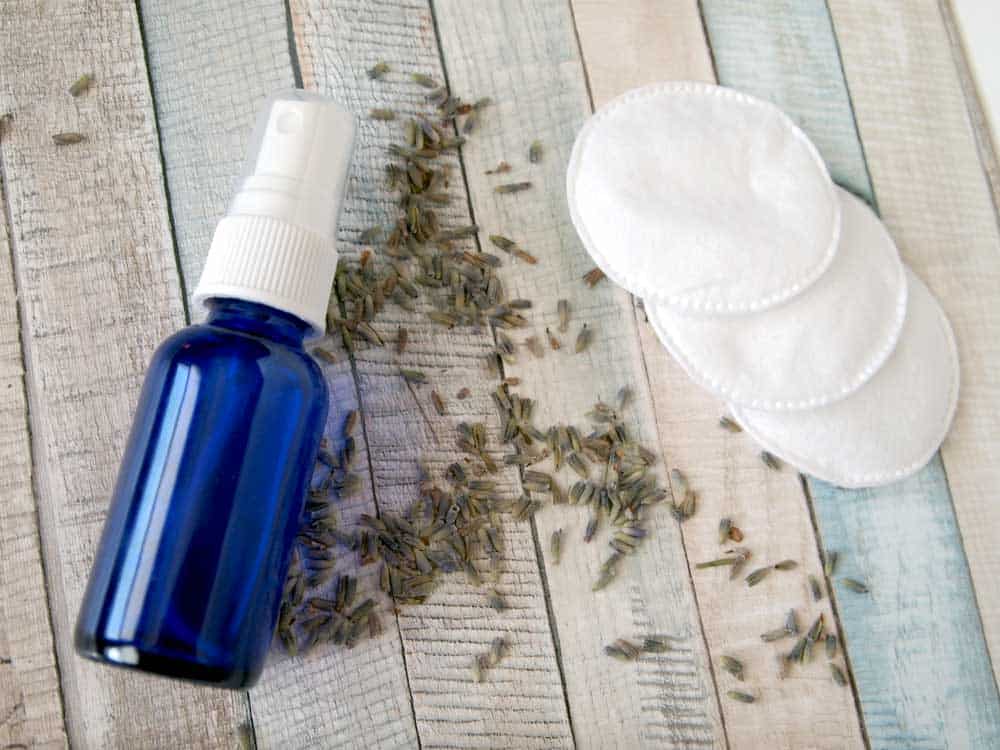 Summer is characterized by being a hot season, in which it is very common to spend days of oppressive heat, especially when we are in the middle of a heat wave, or when the temperature is simply very high and there is hardly a light breeze from air. The result? We need to hydrate not only inside but also outside, our skin dries out and common and everyday problems appear, such as dull, dry and dull skin.
Although it is true that an easy, quick and simple solution when it comes to refreshing our skin is to opt for cold water, which we can apply directly to the skin of the face with the help of a few ice cubes or by cooling a little water in the refrigerator. It is also possible to prepare wonderful refreshing toners at home, which have the ability to refresh and stimulate our skin in a completely natural way.
The juice of lemon has this amazing ability. A very interesting quality for those days when we need to refresh the skin because it is very hot, and we also want to apply an astringent toner that is useful for removing impurities from the skin and the fat present on the skin.  On this occasion we not only use freshly squeezed lemon juice, but also witch hazel, a wonderful plant with incredible qualities for natural skin care.
Benefits of this refreshing toner
It is without a doubt a wonderful recipe for a refreshing tonic that is unique and ideal for the summer months, or in short, for when you want to refresh your skin in a simple and completely natural way.
Lemon juice stands out precisely for being a powerful natural astringent, but since it exerts such a strong astringent action, its use is not recommended on sensitive or irritated skin.  Furthermore, before using it, it is advisable to apply a little on a small part of the skin and test if it does not irritate.
While witch hazel is a natural product that is obtained from both the leaves and the bark of the bush with the same name, being especially useful in case of acne, it also acts as an astringent, it is an excellent preventive of skin irritations, it is a disinfectant and also reduces swelling and inflammation.
Beauty recipe to prepare a refreshing lemon toner
Ingredients you need:
The juice of half a lemon
1/2 cup witch hazel
Preparation of the refreshing lemon tonic:
First, wash the lemon well, cut it in half and squeeze only one of its parts (you can reserve the other part to repeat this beauty recipe, or for example for an infusion). Once squeezed, strain it and filter it.
Then put both ingredients (lemon juice and witch hazel) in a container, close it and shake it well several times so that both ingredients are combined and mixed. Ready! If you wish, you can reserve in the refrigerator for a maximum of two weeks.
How to use the refreshing lemon toner:
It is very simple. Just soak a cotton cleansing pad or just a piece of cotton (if you don't have a cleansing pad), and apply it to your face, avoiding the eye area so it doesn't sting you.
It is an ideal toner for oily, combination and normal skin. Its use is recommended daily, and its use is not recommended on sensitive, dehydrated, irritated or sunburned skin.