Discover how to nourish your hair naturally with this serum made with one hundred percent natural ingredients, and with nourishing properties for your hair.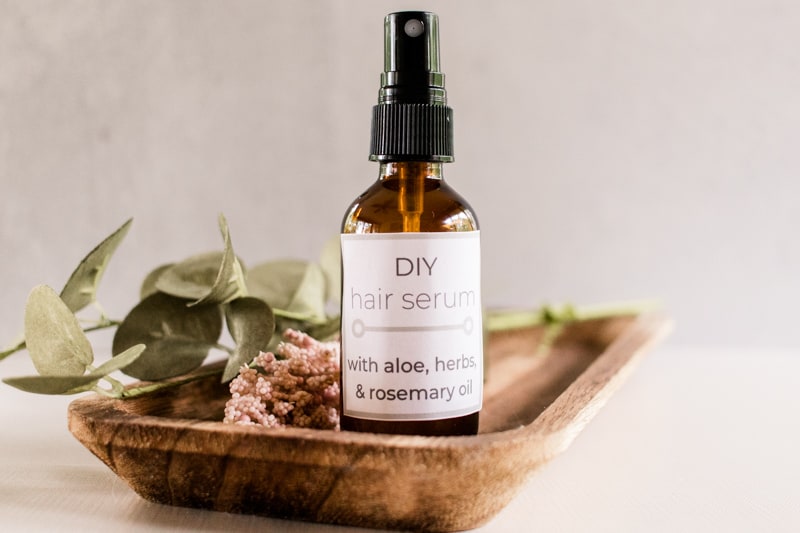 Today we will teach you, through these lines, how to make your own serum to care for and nourish your hair. We will also tell you what its advantages are over creams and other beauty products.
To begin with: the serum is a serious substance with a high concentration of active ingredients, with a lighter texture than a cream and softer and oilier than a gel. This product is suitable for any woman over 30 years of age.
The serum is useful for improving the health of brittle hair, with little life, punished, dyed, with highlights, shampoos, etc. It also minimizes the damage caused by the flat iron and the dryer, also counteracts aging effects and protects from damage caused by the sun and prevents hair loss.
According to Juan Manuel Cativa stylist of Pantene; "Oils or serums for the hair help restore health and softness in those cases in which we believe that the damage has no solution, since it is a hair cosmetic with a water base that contains a high concentration of active ingredients, so It is used to treat deeply damaged hair and hair with aging".
But what are the steps to make a homemade and original serum? First what you are going to need is to get: jojoba oil, avocado oil and coconut oil.
You can also use argan oil, almond oil, hydrokeratin and silk proteins. To mix these ingredients you can use distilled water, mineral water or rose water and also add aloe vera gel and liquid glycerin. As you know, each one of them has a virtuosity and a unique property.
Jojoba oil increases the softness, shine and strength of the hair thanks to the contribution of vitamin E. It also moisturizes and regulates excess oiliness in the hair.
Avocado oil provides vitamins A, B, D and E. It deeply nourishes and softens and promotes hair regeneration.
Coconut oil is an intense moisturizer, removes dandruff from the scalp Helps retain moisture and regenerates while softening.
How to make your own hair serum?
After we get the three oils in question, we mix 15 milliliters of each in a clean dark glass jar. The amount in the preparation will depend on the length of the hair and the amount or need that we want to repair.
How is the serum used? It is applied directly to slightly damp hair and left on overnight and washed off the next day.
Although it is advisable to apply them to the entire hair, it is essential to emphasize especially the middle and ends. Another important tip is to brush or comb well so that the serum is evenly distributed.
¿When we can see the results? The benefits of the serum are seen from the first application and even more so when you use it for a while. Use it once or twice a week and you will quickly notice the difference.
Haven't you already started preparing one? What are you waiting for? We await your comments.