With coconut oil you can make a wonderful moisturizing cream for the skin, with incredible benefits to hydrate and soften it naturally. Find out how to make it at home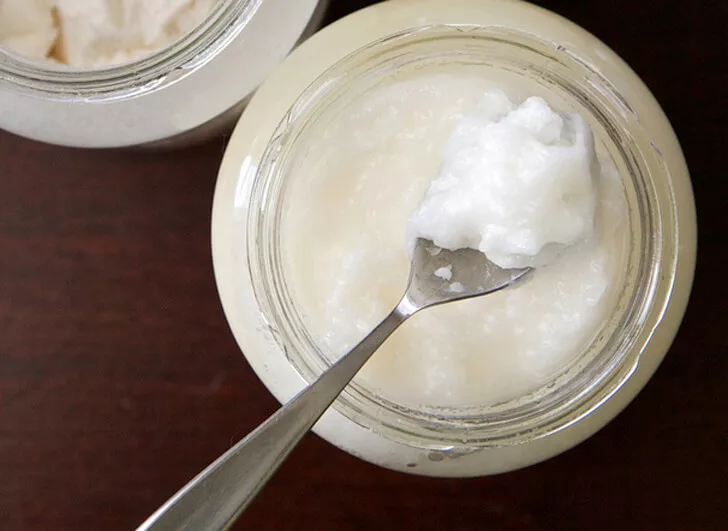 If you tend to take care of your skin on a regular basis, it is quite possible that you know that, at present, it is possible to find on the market a great diversity of moisturizing creams elaborated and conceived in short for the treatment, hydration and care of different types of skin. But the truth is that more and more people prefer to opt for natural creams, prepared with one hundred percent natural ingredients.
This is an option that is as important as it is unique, since if we opt for natural moisturizers we ensure that we will not have the risk of suffering side effects, since they do not contain chemical compounds, they are usually much more respectful products with our skin.
Among these natural products, coconut oil undoubtedly stands out, a semi-solid vegetable oil with an almost identical appearance to that of a common cream, which solidifies at room temperature and is made from the dried meat of the coconut, which is pressed. It has an appearance that is white in solid state, which when in liquid state tends to be rather transparent, somewhat yellowish.
What are the benefits of coconut oil for the skin?
Although some time ago we proposed you to make a toothpaste with coconut oil, due to its incredible natural qualities for the care and cleaning of teeth and gums, the truth is that it also becomes a wonderful natural product when applied to the skin. We summarize below its most important properties:
Helps cleanse the skin: Coconut oil acts as an excellent, all-natural cleansing agent.
Moisturizing action: helps to moisturize the skin naturally, an ideal benefit especially in the case of dry skin.
Very rich in fatty acids: these fatty acids help restore the pH of the skin, as well as being one of the compounds necessary for its moisturizing and nourishing action.
Antibiotic and antimicrobial properties: It is useful to help prevent or treat the most common skin infections. In addition, it is suitable in case of atopic dermatitis or psoriasis.
Rich in auric acid: which helps to restructure skin cells, protecting it.
Provides softness: thanks not only to its content in fatty acids, but also in auric acid.
Ideal for sensitive skin: in addition to providing unique hydration for dry skin, it is also very interesting if you have very sensitive skin, as it prevents irritated skin.
Recipe to make a coconut oil cream to moisturize the skin
Ingredients needed
To make this cream you need ¾ coconut oil and ¼ cocoa butter.
Preparation of the coconut oil moisturizer
Making this cream with coconut oil and cocoa butter is actually extremely simple. To do this you just have to put the two ingredients in a saucepan and heat until they melt, stirring with a wooden spoon so that they mix completely. Once melted and mixed, reserve in a container in the fridge (so it will acquire a rather creamy texture).
Then, when applying it, you just have to put a little of this cream on your fingers and put it on clean skin with gentle circular movements.
Main uses of coconut oil cream
Although this cream is useful to apply to the skin, as a way to enjoy the different qualities that coconut oil and cocoa butter offer, it is actually also suitable for:
Remove Makeup: Helps remove eye mask and other makeup products. In addition, it is ideal for deep cleansing the skin.
Reduce stretch marks: if you have stretch marks, this cream is very useful for stimulating skin regeneration, being suitable for both treatment and prevention.
Treat chapped lips: If you have chapped lips, or they seem very dry, you can apply a little of this coconut oil cream in the same way as if it were a balm.