Discover how to increase defenses naturally, choosing the best foods for the immune system and some of the advice we offer you.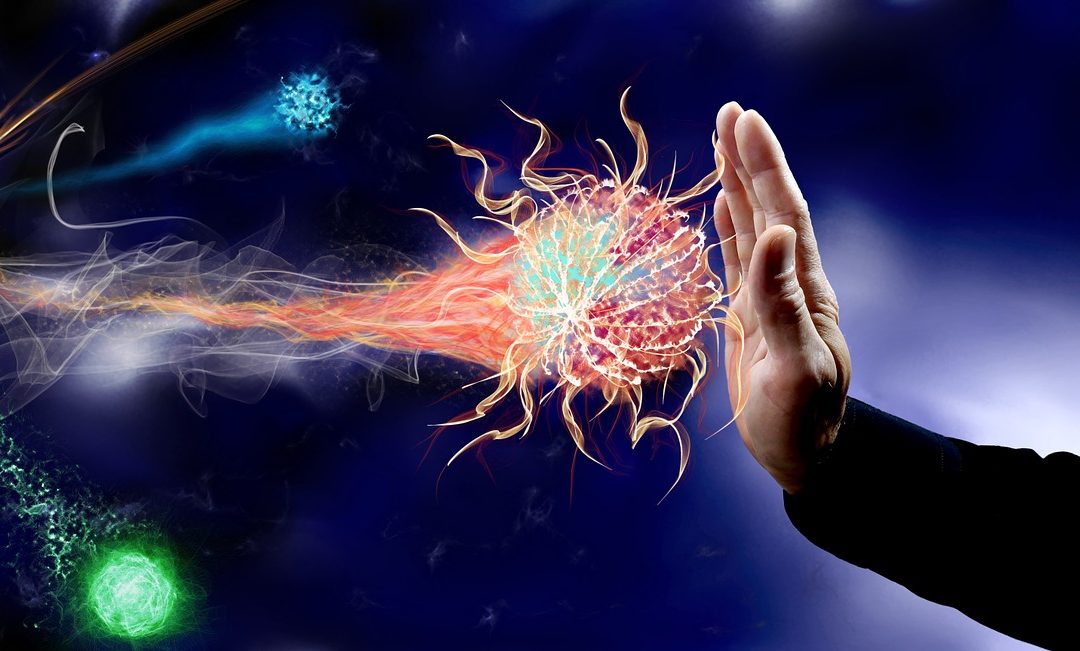 Now that autumn and winter are here, the coldest months of the year, and with the flu  lurking in the distance, it is preferable to opt for a series of questions and basic tips that help increase the body's defenses.
With the arrival of the change of season, and especially of bad weather and cold, our body tends to weaken, which is why a series of measures must be taken to increase defenses.
And it is that it may seem that your organic batteries are relatively well charged, especially if we have enjoyed -during the summer- a good vacation since both the sun and playful exercise and relaxation benefit the immune system.
However, there are other times when it seems that our defenses suffer a drastic drop and we lose energy. Mainly, these drops are motivated by the changes of season.
Increase the body's defenses to maintain good health
Precisely to protect ourselves against foreseeable conditions, and increase our defenses, it is best to check precisely how our defenses are, beginning to take action through three essential points: diet, physical activity and mental attitude.
Although experts maintain that both vitamin and mineral supplements (or other nutrients) are unnecessary in healthy people who maintain a complete and balanced diet, sometimes they can be resorted to in specific or extreme cases, such as this specific moment that we are living. Nowadays.
It is necessary to maintain a good mental attitude, since it is proven that an emotional conflict or psychic suffering (as well as physical), subjects us to stress and lowers our body's defenses.
How to increase the body's defenses?
Bet on a healthy diet, mainly based on fruits, vegetables and greens, excellent sources of vitamins and minerals. Opt for those good foods to increase defenses, which will help you very positively in this regard.
Vitamins and minerals can be of great help when it comes to recovering energy and increasing defenses.
Sleep well, taking advantage of natural light, so that you do not hinder the physiological processes that occur during the night. This will help you regain energy and have stronger defenses.
Stay calm and relaxed, and don't stress about anything. Remember that panic, depression, anxiety, stress, anguish, hate or fear can have negative effects not only on the mind, but also on health, sapping energy and defenses. This is so because they are proven enemies of the immune system. Live with optimism and joy. Enjoy the benefits of laughter, as both laughter and humor help fight disease.
Exercise helps keep us active, more agile and strong, as well as fighting stress.
The best foods to increase defenses
Royal jelly
As we already told you in the article in which we talked about the benefits of royal jelly, it is a queen bee food that contains vitamins from group B, C, A and E. In addition, it also provides minerals such as phosphorus, calcium, iron, selenium and copper, as well as unsaturated fatty acids.
Precisely because of all the above, it is ideal for activating the immune system, especially in children and the elderly. In addition, it helps balance the nervous system thanks to its toning properties, while preventing and fighting infections.
Proposes
It is a resinous substance that bees use to cover the hive. It is rich in bioflavonoids, trace elements, vitamins, amino acids and essential oils.
It is ideal for recurrent respiratory problems, as well as for situations in which the defenses are low and our body is somewhat more vulnerable to infection.
You have more information in the article in which we talk about the benefits of proposes or proposes.
Eleutherococcus
There are many benefits of eleutherococcus. It is an adapt genic plant that stimulates the central nervous system, increasing resistance to disease and reducing the frequency of disorders due to fatigue and cold.
Of course, it must be taken with breaks and under medical supervision.
Ginger
Like eleutherococcus, there are also many benefits of ginger, a plant used since ancient times for healing purposes.
Helps prevent flu, aches and infections, contributing to good cell health thanks to its powerful antioxidants.
Ginseng
If there is one of the benefits of ginseng that clearly stands out above others, it is that of stimulating mood and concentration while improving resistance to stress and both mental and physical fatigue.
Not surprisingly, in China it has been widely used since ancient times by Traditional Chinese Medicine, where it is known as ransheen.
Foods rich in vitamin C
As is known, vitamin C helps to increase the body's defenses, as well as to protect us against infectious diseases typical of autumn and winter.
Citrus fruits stand out, as well as fruits such as kiwi, melon, pineapple, strawberries and guava. Also vegetables and vegetables such as cabbage, tomatoes and spinach.
Foods rich in vitamin E
It is an antioxidant vitamin, which increases and improves the natural response of our body against infections.
Foods such as green leafy vegetables, whole grains, nuts, oils (olive, sunflower and soy) and wheat germ stand out.
Foods high in B vitamins
The B vitamins are vitamins that improve our mood and promote the proper functioning of our nervous system.
Whole or whole grains, brewer's yeast, fruits, legumes and fish stand out.
More adequate nutrition to increase defenses
It is important to consume seasonal foods, such as mushrooms, figs, leeks, grapes, pumpkin, Brussels sprouts or aborigines, which are excellent sources of antioxidant vitamins and minerals.
Both when cooking and dressing a delicious salad, always opt for a good olive oil, as it provides favorable health benefits thanks to its content of monounsaturated fatty acids.
Also consume fermented dairy products, which help increase immune defenses, and do not forget to always start the day with a good breakfast.