During the summer our hair can become weak, dry and unhealthy. Discover how to hydrate it naturally with these wonderful homemade hair masks.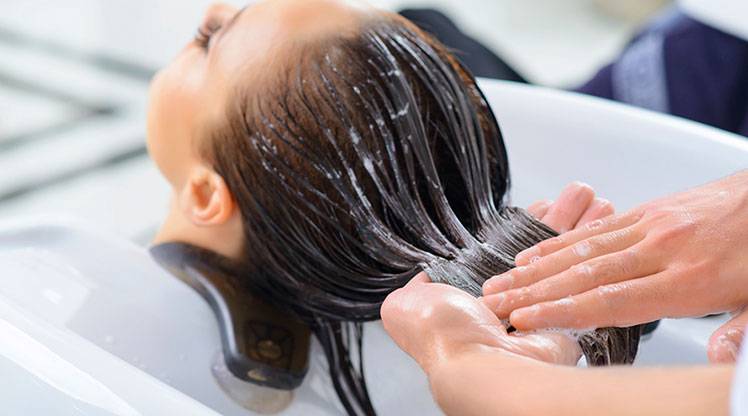 The sun is one of the external agents that most damages hair. However, during the summer there are other factors that add to the sun: chlorine from swimming pools and salt from the sea, which damage the hair fibers.
Although, without a doubt, solar radiation is the most aggressive agent of all, causing, among many other things, that the hair ends up much drier. We must moisturize the hair throughout the year, but especially during the summer months.
The best homemade masks to moisturize hair after sunbathing
Olive oil mask
In summer, due to the sun, the hair dries out and has a rough appearance. This is a great mask to smooth it out. You will get more hydrated hair.
Beat 5 tablespoons of olive oil with two whole eggs. When you have the mixture ready, massage the scalp with it, making gentle circular movements. Then, cover the hair with a plastic cap so that the roots absorb moisture better. Let it act for half an hour and then remove with water. Then, wash your hair as you normally do.
Avocado face mask
Avocado is a 100% natural ingredient that provides unique hydration, so this mask is highly recommended during the summer . In addition, it has antioxidants, which protect the hair from external agents.
To prepare the mask you have to beat an avocado with a little water to make a kind of puree. Then, mix it with a tablespoon of honey and two tablespoons of olive oil; It should be a homogeneous puree. Apply the mixture on the hair and let it act between 15 and 20 minutes. Remove with water. Lastly, wash your hair as usual.
Yogurt face mask
Natural yogurt is a fantastic ingredient because it adds shine and nutrition to the hair. This mask can be applied once a week.
To prepare it, beat an egg white until stiff and mix it with 6 tablespoons of plain yogurt.  Then, apply it directly to the scalp, massaging gently in circular motions. Let it act for 30 minutes with a plastic cap and remove with warm water. Then, you can wash your hair with your usual shampoo.
Egg and honey mask
As a result of the sun, in summer it is very common for the hair to burn. To repair it with 100% natural ingredients, this mask works wonders.
In its preparation, we will mix two eggs with three tablespoons of honey. We mix both ingredients well and apply them on the hair. Place a plastic cap and let it act for an hour.  Rinse the mask well, paying special attention to the scalp, and wash your hair as you normally do.
Fruit mask
One of the best homemade masks to repair sun damaged hair. In addition, being fruit, it is most nutritious and refreshing.
Mix half a banana, a few pieces of melon, half an avocado and three tablespoons of natural yogurt in the blender. Blend all the ingredients well until you get a homogeneous mixture, without a single lump. Apply throughout the hair and cover with a plastic cap. Let it act for half an hour and then wash as usual.
Banana and honey mask
A homemade hair mask, whose main advantage is that it provides a lot of shine, which comes in handy in summer, because the shine of the hair is lost due to the sun, the chlorine in the pool and the salt from the sea.
To prepare the mask, mix a banana with honey until you get a homogeneous paste, without lumps. Apply all over hair, from roots to ends, massaging gently. Let it act for 30 minutes, clear and wash your hair as you normally do. You will notice the shine instantly.
All of these moisturizing hair masks work equally well. Which one to apply depends on your own personal tastes or the ingredients you have at home. Your hair will regain its natural vitality!