When it comes to achieving a perfect complexion, it is necessary and essential not only to keep in mind what advice, tricks and tips we must follow in order to not only take care of our skin, but ultimately enjoy a much healthier aesthetic appearance, as well as being beautiful.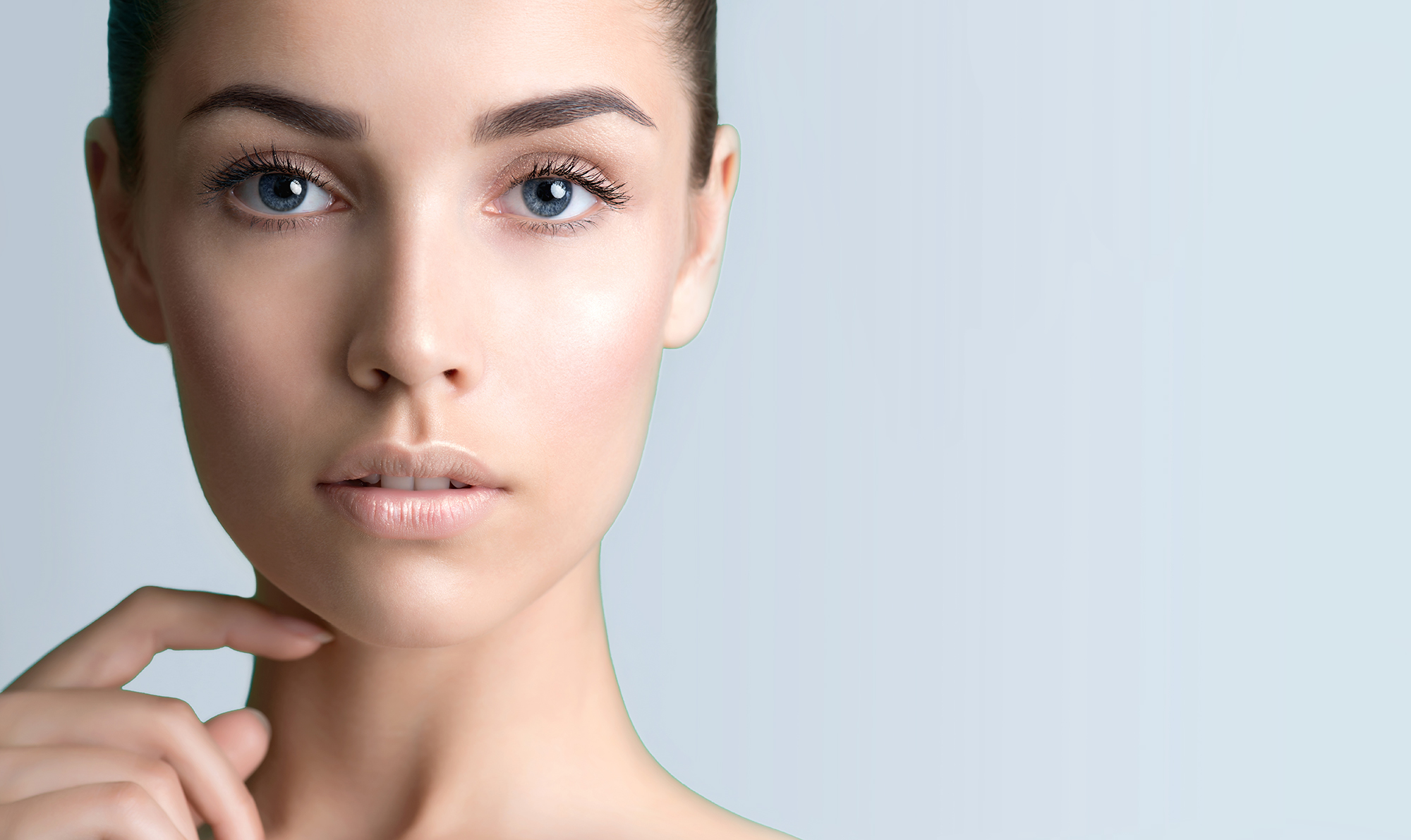 But, have you ever stopped to think about the importance of really knowing what type of skin you have? The truth is that knowing this will probably help you a lot the next time you find yourself in the cosmetics aisle. And it is that using products incorrectly, or unsuitable for your skin type, can cause dryness, worsen acne problems and even other problems related to it.
How to start a daily routine to take care of your skin?
It doesn't matter what your skin type is. That is, it does not matter at all if you have oily, dry or sensitive skin. Maintaining a daily skincare routine can be really useful and appropriate when it comes to maintaining the general health of the skin, as well as improving specific problems such as acne, dark spots or scars.
Any daily skin care routine has four basic steps that you can do in the morning, and before you go to sleep. Also, especially at night, it can become a unique moment to relax after a busy day, especially if it has been stressful:
Skin cleansing. Choose a cleanser that doesn't leave skin feeling tight or dry after washing. It is advisable to cleanse your face no more than twice a day, and it is preferable to even do it once, especially if you have dry skin and do not use any type of makeup. You should avoid over-washing thinking that this will give you a greater sense of cleanliness; on the contrary, it can remove the natural oils present in the skin.
Use a serum. A natural serum with vitamin C, with growth factors, or with peptide ingredients, can be interesting when applied in the morning. However, at night, retinol-based serums, or prescription retinoid, tend to work best.
Apply moisturizer. Believe it or not, even oily skin needs a moisturizer. But if you have oily skin, it's best to use a cream that is light, gel-based, and also non-comedogenic or pore-blocking. If your skin is dry, you can opt for moisturizing creams with moisturizing qualities that contain snail extract.
Sunscreen. Before going outside, the most appropriate thing is always to apply a sunscreen with at least a 30 SPF protection index, and do it 15 minutes before exposing yourself to the sun's rays, since sunscreen takes time to activate. And although the opposite is often said, the reality is that darker skin tones require more sun protection, since hyperpigmentation is more difficult to correct.
It is important to choose those products that adapt to your skin type, and it is advisable to always read their labels before using them, especially if it is the first time that we do it. Depending on the ingredients they contain, some products can only be applied at night, such as retinol or prescription retinoids.
You just have to start with a basic and simple routine to see how the skin reacts. Once you verify that no type of problem has occurred, and you feel comfortable with the daily routine, you can add some additional products such as scrubs, masks and other localized treatments to improve the health of the skin.
Of course, do not forget something fundamental: if you suspect that you have sensitive skin, do not forget to try the new products on skin patches, which will help you identify possible allergic reactions.
To do this, you will only have to apply a small amount of product to a discreet area of ​​the skin (such as the inner part of the arm or the inside of the wrist), and wait 48 hours to see if there has been any type of reaction or not. However, this does not mean that a late reaction cannot appear, so it is best to wait a total of 96 hours.
And what symptoms can arise when an allergic reaction to a cosmetic product occurs? It can include irritation, itching, redness, and small bumps. In case you notice these symptoms, wash the affected area with a little water and a mild cleanser. And then try another product that better suits your skin type.
Some useful tips that will be of great help to you when it comes to achieving a young, natural and perfect complexion
Believe it or not, there are different changes in your lifestyle that you can easily carry out and that will help you, in a simple and easy way, when it comes to improving the appearance of your skin, especially if you want to achieve a perfect complexion, young and natural.
Hydration is essential
Keeping your skin, and your body, hydrated will do wonders for a better-looking complexion. Drinking water hydrates your body from the inside out, and as we've seen, applying a moisturizer will act as an excellent soother, helping to resolve dryness and reduce redness.
Also, when it comes to avoiding skin irritation and the appearance of clogged pores, it is best to always choose non-comedogenic moisturizers. Do not forget when it comes to moisturizing all the skin of the body, and not just the face.
Get away from stress
Stress takes a toll on almost every part of our body, including the skin. For example, in a study conducted by Stanford University, researchers found that students who felt stressed during exam season had much more severe acne breakouts than those who were under less pressure.
This is because stress increases the body's production of hormones, such as cortisol, which can make the skin much oilier, and also tends to decrease its natural ability to fight bacteria causing acne.
If you have acne, control the consumption of dairy
Research conducted by the Harvard School of Public Health found that teenage girls who ate a lot of dairy a day were 30 percent more likely to have acne, compared to those who ate less.
In this sense, experts believe that the results of this study would also be comparable to adult women prone to severe outbreaks. And surprisingly, skim milk was shown to be a much worse dairy product than whole milk.
Although scientists don't understand exactly why dairy products can cause acne, some believe it may be due to the presence of natural hormones in dairy.