You may be passionate about sitting down in a comfortable place, taking a break after a busy and highly stressful day at the office, enjoying the relaxing qualities that a good face mask provides, and finally reaping its various benefits while using it. Let it act on the skin.  However, did you know that it could be very likely that you are not applying it correctly?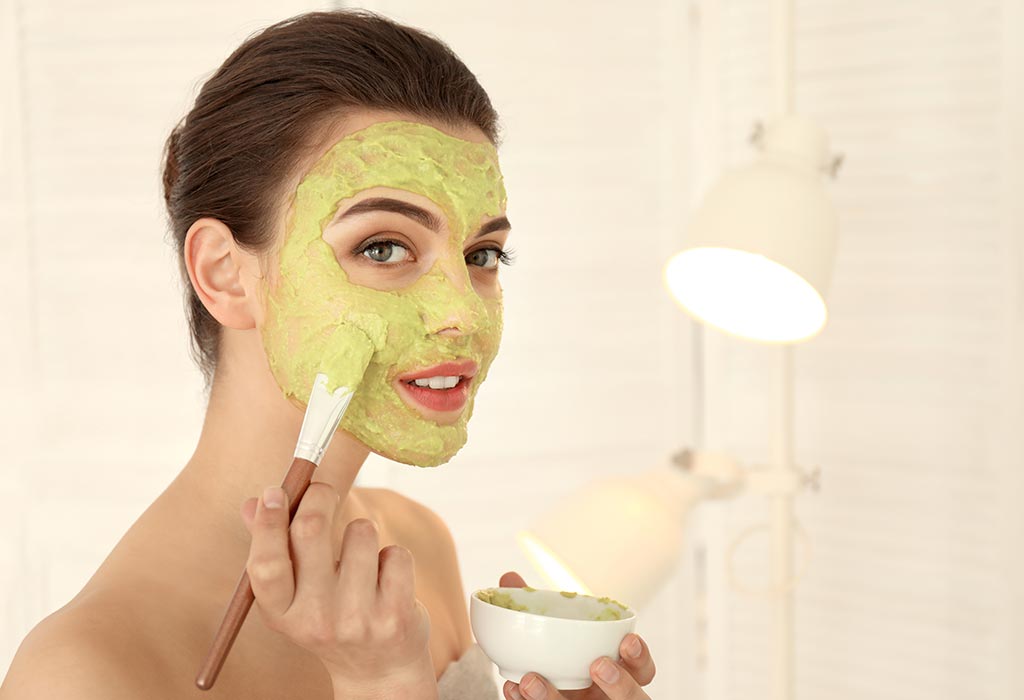 It is very common to make some common mistakes, which in the end will end up reducing its effectiveness. This can end up being a problem, especially if we take into account that, when its action is reduced, it is evident that its benefits will not be the same, so that on some occasions the result would be the same as if we had not applied anything.
And it is not the same to apply a facial mask on the face, and that's it, then to do it the right way. Even when you have some experience because you have been enjoying their qualities for some time, the truth is that using them in the correct way can provide us with many benefits, since they can even be used to heal the skin.
Not surprisingly, thanks to the fact that face masks are extremely easy and simple to use, it is normal that their popularity has simply taken off in recent years. But, as we have told you before, there are so many formulas currently available on the market that trying to figure out which might work best depending on our skin type, or the skin problem we have, can be very confusing.
Starting at the beginning: When is the best time to apply a face mask?
Perhaps it is the first time that you have bought a container of facial mask that you have been recommended, and that you were lucky enough to find in your favorite beauty and cosmetics store. Or maybe you have prepared some of the beauty recipes that we proposed on another occasion.
Even if you really want to apply it to your skin immediately, it's not only important to know how to do it right; it is also essential to do it at the most opportune and appropriate moment of the day.
To that end, the best time to apply a face mask is after a shower or bath, essentially as part of your daily skincare routine. And it is that it becomes an excellent option to moisturize and nourish the skin after a day -perhaps- exhausting and stressful, so it helps to strengthen and strengthen the skin, calming it, energizing it and illuminating it.
How to apply the face mask correctly, step by step?
Preparing the skin
In order for the skin to better absorb all the nutrients, ingredients and active ingredients contained in the facial mask formula, it is vitally important to prepare it beforehand.
It is necessary to remove all makeup and exfoliate the face, including the area of ​​the forehead, the jaw line and the so-called "T zone" of the face. In addition, you could also apply a good facial cleanser (there is no problem in abusing it a little, on the contrary, its benefits will be even greater, since you will be able to maximize the benefits of the mask).
This will help the pores to open up and not become clogged, thereby allowing the mask to penetrate deeper, drawing out environmental pollutants, dirt, bacteria and blackheads.
Opening the pores
To maximize the potential of the face mask, it's a good idea to try to moisten the skin beforehand, to further open the pores. And how to get it? A helpful option may be taking a hot shower, placing a hot cloth on your face for a few seconds, or using a facial steamer.
In this sense, a useful option is to put a saucepan with water on the fire, and let it boil.  Once it reaches a boil, turn off the heat and serve it in a bowl. Then, lean over the bowl while keeping both your head and the bowl covered or covered with a towel, in order to trap the steam as much as possible.
If you prefer to use a hot towel or cloth, you simply have to moisten it with hot water (be careful not to burn yourself, of course), and apply it to the face, pressing gently.
The application of the facial mask
We are now facing one of the most important steps. And it is that in case of not doing it well, our skin care routine could simply be useless. To do this, it is essential to follow the appropriate steps depending on the type of mask you are going to use:
How to apply the cream or gel mask? Gently apply the mask to your face, with the help of your fingertips. To do this, apply an even layer of both cream and gel. Of course, avoid putting the cream or gel mask on the lips, eyebrows or eyes.
How to apply the sheet mask? In this case, you must remove the mask from its original packaging, align it with the shape of your face, taking into account the mouth, eyes and nose, and without tearing it, press gently on the shape of the face, until it is firmly attached. uniform.
How to apply the mud or clay mask? Simply dip your fingertips into the mask and use only a quarter-sized amount. Carefully spread it evenly across your face, starting at the top of your neck and gradually working your way down your face. Avoid the eyes and lips.
How to apply the night mask? The night mask has the quality that it can be left on the skin overnight, without the risk of staining the pillowcase. To apply it, simply smooth it on in a thin layer, the same way you would a regular moisturizer. Of course, avoid the lips and the eye area.
Let it act for as long as necessary
A good option in this case is to get a timer. And it is that for the mask to be effective, and to act optimally, it is very interesting to leave it on the skin for the necessary time.
The risk is not to remove it too early, but to remove it too late. This is very common when you take advantage of the occasion, while you relax, to read or listen to music, so you can forget about it and leave it for a longer time.
If so, the skin can end up drying out, because the facial mask also dries out, so that, in the end, it will end up ruining the beauty routine because it will not exert the desired action or effect.
The time to close the pores
The routine that you follow later, once you have applied and removed the face mask, is equally essential. Although we will dedicate this topic to a future section, where we will deal with it in depth (due to its importance), closing the pores properly becomes an essential part of the process, since we will be able to block the ingredients provided on the mask.
This also offers excellent benefits, since we will prevent the pores from getting dirty even when they are freshly cleaned. The best thing, therefore, is to wash your face with warm water, to remove it, and moisten it or rinse it later with cold water.
Hydration
Another optimal way to seal the active ingredients and principles on the skin is to moisturize it. Thus, treating the skin with a gentle massage will help the absorption of the ingredients, by promoting blood circulation.
This provides excellent benefits, since it will optimize the hydration of the skin with the necessary ingredients.
How to remove the facial mask?
Although the step that we tend to pay the most attention to is discovering how we can apply the face mask (especially when it comes to doing it correctly), we should not underestimate another important element: its removal from the skin.
Most facial masks, except those that should be used overnight (in this case, it is advisable to leave them on the skin overnight), should be used for a period of time between 15 to 20 minutes, so that its active principles and ingredients act on the skin, and are duly absorbed by it. On the other hand, unless the mask's packaging or recipe states the need to leave it on for a longer time, it can take time for it to begin to dry out excessively, and in the end it also dries or dries out the skin. skin.
In most cases, especially if it is a simple type of face mask, the essential thing is to follow the steps that we propose below to eliminate it effectively:
Once the necessary action time has passed, it is advisable to use warm water to help close the pores. To do this, simply help yourself with your fingers to gently rub the mask over your face until it is removed.
It is not recommended to rub vigorously, so as not to end up damaging the skin.
Finally, once the entire facial mask has been removed, gently pat your skin dry with the help of a cotton towel.
In the case of a sheet or sheet mask, the steps to follow are different from those indicated above. Take note:
Carefully gently peel the mask off the facial skin. Do it patiently, avoiding pulling hard so as not to end up damaging the skin.
Once the mask is removed, it is not necessary to rinse. Instead, you can continue with your regular skin care routine.
What to do before and after removing the face mask:
The timing of applying your face mask, especially if done properly, is critical. But so is the moment before applying it, and also once we have finished with it. And is that, what should we do both before and after?
As we have already explained, for the facial mask to have the expected effect, it is not only essential to apply it correctly; it is also essential to prepare it. To do this, it is important to cleanse the skin carefully, using a facial cleanser specifically designed for your skin type. It is even recommended to use it abundantly to try to cleanse the skin as much as possible.
This step prior to the application of the mask is essential, since we will be able to prepare the skin to better absorb both the nutrients and the active ingredients of the mask, thereby maximizing -and improving- its effectiveness.
On the other hand, once you have removed the facial mask following the steps that we indicated in the previous section, it is necessary to moisturize the skin while it is still moist. To do this, choose a moisturizer designed also for your skin type, and apply a light layer after removing the facial mask.
This also provides excellent benefits as it will be helpful in maximizing the effects of the face mask by keeping the skin properly hydrated.
Some mistakes you should avoid when applying the face mask
Not considering your skin type
Although there are facial masks with moisturizing qualities that can be used regardless of the type of skin you have, sometimes this is not entirely appropriate, especially if it is a mask specially designed for a certain type of skin in particular. Let's say that it happens in a similar way with moisturizers and moisturizers, which are chosen according to the type of skin.
For example, if you have oily skin, a face mask with mattifying qualities is best. While, if we have dry skin, it is best to always opt for a mask with moisturizing qualities.
Skipping skin cleansing
It is not appropriate to apply the face mask for the sake of it, without taking into account the most opportune moment of the day. As we have told you, the ideal is to include the facial mask in our skin care routine, but to achieve the desired effects, it is vitally important to clean the skin before applying it.
If you do not do this, you will be putting a face mask on all kinds of bacteria and dirt, so in the end it will not provide the desired results -and benefits-. We could even say that it simply won't do any good.
Applying the mask with dirty hands
Although many routines and guides related to beauty care do not place special emphasis on this problem, it does become an error to be taken into account. It is not only important that the skin has been thoroughly cleansed. It is also essential that the hands are perfectly clean.
Since, otherwise, you will end up transferring oils or bacteria from your hands to your face. In any case, a useful and recommended option is to apply the mask to your face with the help of a clean base brush, which will help to apply the mask evenly, and thus prevent the spread of bacteria present in the skin. hands on skin.
Apply it excessively
In the case of the facial mask, it is not a very good idea to abuse it, or apply huge amounts of product. It will suffice to use only a thin layer. And it is that as the experts think: less is usually more.
Not surprisingly, a layer that is too thick will not bring more benefits. On the contrary, you could end up messing up the routine.
Leaving it on the skin for too long
As we have explained to you on a previous occasion, on many occasions it is common to apply the facial mask and let it act while you do other relaxing activities, such as reading, listening to your favorite music, watching television…
While this is hugely ideal, because you'll be taking the stress and anxiety away from everyday life, it can end up being a problem, because if you leave the mask on your skin for too long, it will dry out and dry out your skin. way that not only won't it work any better, but it could end up worsening its moisturizing qualities.
The best? Use a timer (it will be enough to program the stopwatch of the mobile phone), to know at what exact moment you should remove it.
Forget after hydration
Knowing how to apply your mask correctly is essential, but so is keeping in mind what to do next. And, in addition to rinsing your skin with warm water, and later with cold water to close the pores, it is excellent to hydrate it correctly. And it is that, after using the facial mask, you have not yet finished your skin care routine.
Therefore, it is necessary to continue with moisturizing cream, since sometimes the facial mask, even when moisturizing and nourishing, can cause dry skin.
You don't use it regularly
Regular use of the facial mask will ensure that we provide the skin with a formula that is especially rich in natural ingredients and different active ingredients that are useful for nourishing and moisturizing it.
Therefore, even when there are face masks designed for special occasions, a moisturizing face mask is always ideal to use, for example, every day. Even if you don't want to use it as regularly, you can choose to use it up to three times a week.
How often should we use our face mask?
Even when you don't need to use them, all the experts agree that, regardless of the type of skin we have, they will not only do no harm, but will also provide interesting benefits and qualities for our skin's health.
In fact, there are many who indicate that facial masks should become a more important part of the routine to achieve the healthiest, healthiest and most beautiful skin possible.
It is true that, at least, the experts do not entirely agree about how often we could use a face mask. Although some recommend using them once or twice a week, others even recommend daily use, as part of the daily skin care routine.
Why? Mainly because a mask is especially useful to provide the skin with the hydration it needs. And not only that: it also calms, energizes, illuminates and gives it an excellent and wonderful shine, so that it always tends to look rejuvenated. And, in addition, it helps us in a very positive way when it comes to relaxing.
Therefore, what better way to use them, if possible, every day? Given that they have a very high concentration of different beneficial active ingredients for the skin, if it is a mask with a nourishing or moisturizing action, there would be no problem when using it daily, since they are the masks suitable for daily use.
The same would not happen, beware, with certain masks whose regular use may not be as appropriate. This is what happens, for example, with masks with exfoliating action, deriving them only for weekly use (once or twice a week).
On the other hand, since using face masks every day could end up being a huge investment (and ultimately a huge outlay of money), there is no doubt that it is best to learn how to make our own homemade masks.