Mononucleosis is caused by the Epstein-Barr virus. Knowing how it is transmitted or spread is the most appropriate and recommended form of prevention; we will discover it for you in this article.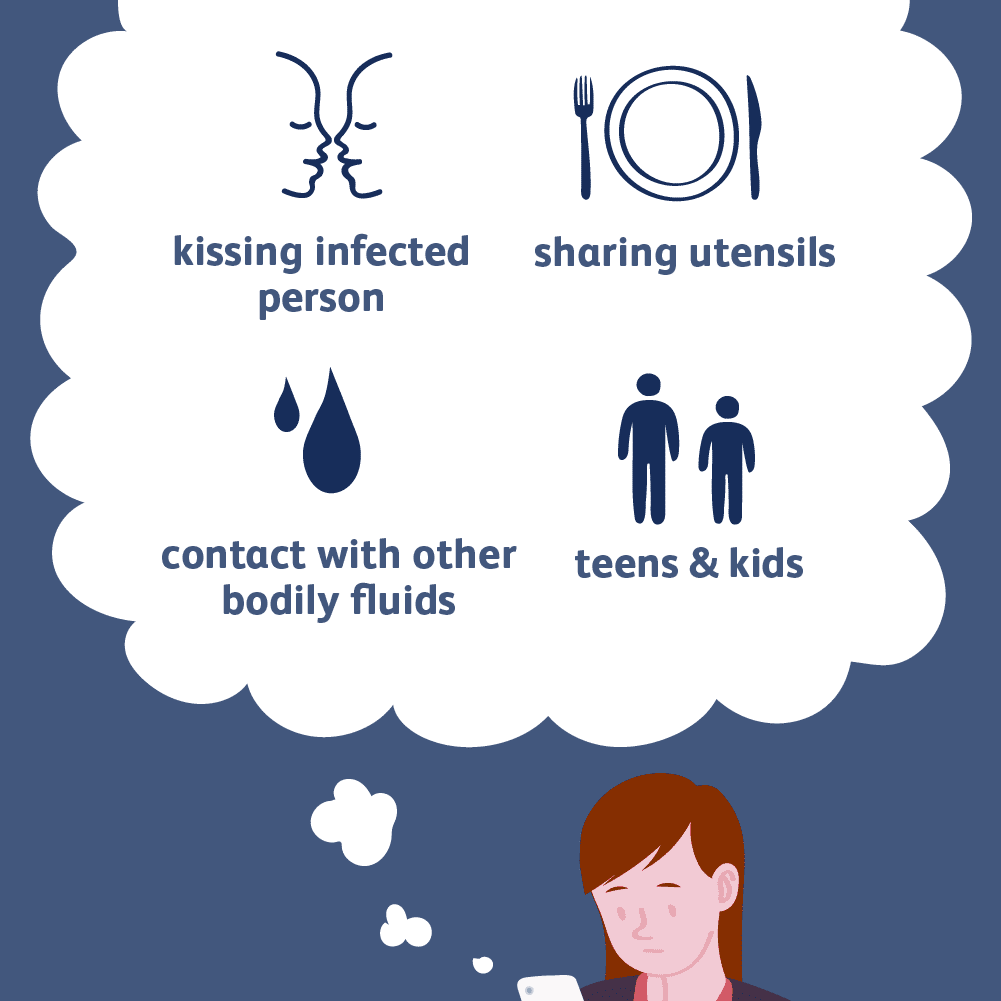 Mononucleosis, also known by the name of infectious mononucleosis (although it is popularly known as the "kissing disease"), is mainly characterized by being an acute infection caused by the Epstein-Barr virus, which manifests itself through of pharyngitis, swelling of the glands, fever, inflammation of the liver and in more serious cases the enlargement of the spleen.
Since at the moment there is no vaccine for its prevention, or pharmacological treatment to help reduce its annoying symptoms, the best treatment is to maintain absolute rest, while drinking plenty of fluids. However, when there is a fever or muscle pain, taking paracetamol or ibuprofen can be helpful (always under the advice of your doctor). In fact, specialists maintain that mononucleosis heals itself: the key is to be patient and take complete rest.
Did you know that humans are the only source of infection for the Epstein-Barr virus? It is a virus that is transmitted mainly and fundamentally through saliva, through kisses, sneezes and coughs. Hence, it is known as the kissing disease, not being so wrong when we call it that, but the reality is that there are more ways of contagion: through direct contact such as sharing food, cutlery or other utensils that we use to drink or eat. Even, as we indicated, through coughing and sneezing.
Therefore, the key to its prevention is to wash our hands well with hot water and soap before eating or touching something in the street, avoiding direct contact with people with mononucleosis and always trying to cough or sneeze inside Of elbow.