Natural remedy to make a relaxing homemade cream, ideal for massaging your feet in a totally natural way. Find out how to prepare it at home.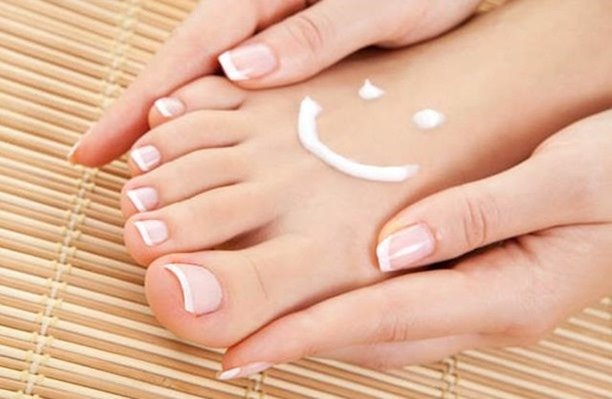 After a day of work we are looking forward to getting home, taking off our shoes, relaxing and relieving the tiredness from our feet. We must take care of the feet and provide them with the necessary fatigue so that they are rested the next day. We must bear in mind that the feet support the entire weight of the body and that is why we must give it the necessary care.
For this reason, it is very common for certain related problems to arise, such as swollen legs and an excessive accumulation of fluids, especially when we spend a lot of time throughout the day either standing or sitting, since our circulation then tends not to work properly.
Hence, after a long day in which we have worked for long hours, our legs feel tired, swollen, and it is also common for other related symptoms to appear, such as tingling or the legs falling asleep more easily.
The key? Obviously try to maintain good habits in order to take care of the circulation of our legs. How? For example, if we work long hours on our feet, try to do some exercise with our legs and sit down in order to rest a little at least every 2 or 3 hours. But if the problem is the opposite, and we work sitting down, the solution is to get up every so often to stretch our legs, activate ourselves and move a little.
Once we have followed these basic tips, an interesting option is to opt, when we get home, for a relaxing cream that becomes an ideal natural solution to help us relax our feet, which will also be very useful to rest much better.
This time we propose you a wonderful cream that we can make with natural products, you will notice how your feet are soothed and relaxed.
How to make homemade cream to massage and relax your feet:
Ingredients you need:
One tablespoon of coconut oil.
12 drops of calendula essential oil.
12 drops of sage essential oil.
3 tablespoons of creamy natural yogurt.
Elaboration:
We mix all these ingredients well and store it in a small glass jar.
We reserve the cream in the fridge until we are ready to use it.
A little while before showering, we will take the cream out of the fridge.
After showering, we will prepare a basin or other container in which we can dip our feet and fill it with hot water.
Before putting the feet in, we will check the temperature of the water, which should be hot without burning us.
Add a few drops of peppermint essential oil to the water.
We keep the feet soaking for about 12 minutes.
We dry the feet gently with a towel.
Then we apply the cream that we have made.
We can keep the rest of the cream that we have left in the fridge for future applications.