Do you want to enjoy healthy and healthy hair but don't know where to start? Taking care of your diet is essential. We explain how your diet should be to achieve it.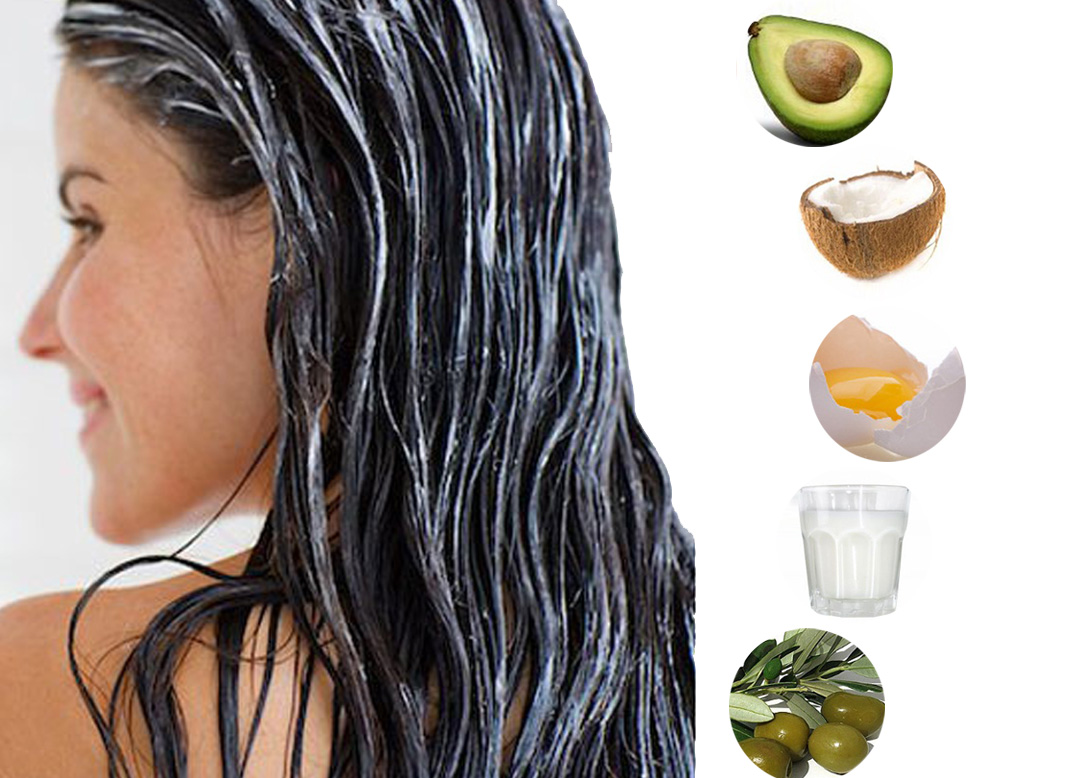 Hair, like many other organs and extensions of the body, deserves to be cared for.  Hydration and sun protection are key to protect it from all kinds of external aggressions.
Now we need vitamins in order for it to grow strong, healthy, bright and get better and better. Do you want to know what they are and how to protect your hair?
Healthy and balanced diet
It is clear that nourishing ourselves with a healthy and always varied diet is crucial for our body to be increasingly healthy. The skin is reinforced, and therefore, also the hair that needs us to eat well to make it look spectacular.
Total hydration with water
In the same way that we protect the skin with a lot of hydration, the hair will also need it, especially in times of extreme temperatures: both in summer and in winter. It is therefore recommended to drink around 2 to 3 liters a day so that the hair is also properly hydrated.
A diet rich in vitamins and minerals
Within this healthy diet, it is undeniable that it is essential to follow a diet rich in vitamins and minerals. Since all of them are absorbed and distributed by the body, finally reaching the hair.
To do this, we will eat foods rich in vitamins and minerals, because in addition to protecting us against all kinds of diseases, they will make the hair stronger.
Increased vitamin B
Among the vitamins that will strengthen our hair the most is vitamin B. It is ideal because it helps us maintain the balance of the nervous system, oxygenate the cells and, above all, promote good health, both for hair, nails and skin.
Within this group of vitamins, vitamin B6 stands out, because it is recognized that it stimulates blood circulation while promoting hair growth; and vitamins B5 and B12, which also invigorate the hair.
Minerals: calcium
Calcium is very good for strengthening bones, which benefits growth at different stages of life. It is therefore good for children and adolescents, on the one hand, and for the elderly, on the other, due to the risk they have of suffering from osteoporosis and other bone-related diseases.
But calcium also strengthens the immune system and makes nails, skin and hair stronger.  You will see that with a higher intake of calcium the hair will not weaken.
Vitamin C
Vitamin C is found in many foods such as fruits, especially citrus fruits such as oranges, lemons, limes, and others. Vitamin C protects us against external aggressions and provides the energy we need to keep going, thereby strengthening hair.
Vitamin E
This vitamin is very favorable for hair growth because it increases oxygen levels in the blood and stimulates circulation. We can find it in vegetable oils, in nuts such as hazelnuts, broccoli, spinach and chard.
Iron contributions
People who have low iron can have significant anemia problems. In this case, they feel weak, with dizziness, headaches and a state of tiredness and general decay. This results in weak, coarse, lifeless skin and hair.
Therefore, consuming foods rich in iron, such as liver, spinach, or lentils, among many others, will give us the vitality that we really need. If we do not get it, there are iron supplements (always recommended by the doctor) so that we can make up for this deficiency. Hair will be thicker and grow healthier.
Omega 3
In the same way that Omega 3 fatty acids protect and act against the skin, they also act on the hair. They are found, especially, in blue fish.
Moisturizing and vitamin creams
In the field of cosmetics there are more and more products that provide the necessary vitamins for dull hair and skin. They carry such a quantity of nutrients that it is easy for the hair to shine again in a short time. These treatments can be done daily for a certain time and must be accompanied by a correct and healthy diet.
Other useful tips to enjoy healthy and healthy hair
In order to maintain and enjoy healthy hair, it is essential to have an overall good appearance, with a shine and vitality that transmit health. However, it is essential to follow the following tips:
Follow a healthy diet, rich in fruits and vegetables, but especially in vitamins of group B and A.
Avoid abusing perms and dyes.
Always use a suitable shampoo for the type of hair you have, in addition to a conditioner.
Cut the tips regularly.
Maintain proper daily hygiene.