We know that green tea, especially because of the very important properties and benefits of green tea, for some years its consumption has become fashionable, in such a way that absolutely everything includes green tea.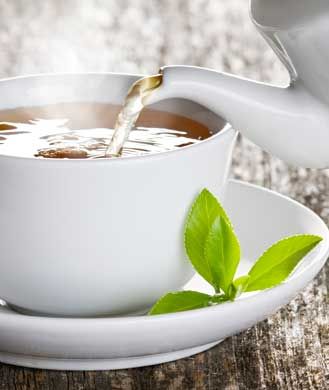 As we know, it has important health benefits, which is why it is a healthy drink that has been highly appreciated for centuries in Asia and the East. And it is that it has vitamins, minerals, and very good antioxidants.
But today we are not going to echo again its medicinal virtues, but a new fashion that is almost starting up, and that has green tea itself and CLA (conjugated linoleic acid) as special protagonists.
Can you lose more weight by combining green tea and CLA?
Many are the readers who have asked us a lot about this question, since for some time, it has been indicated that green tea together with CLA can help to lose even more weight.
According to some research carried out on this subject, it seems that combining conjugated linoleic acid and chromium with green tea, the probability of losing weight is much higher.
This is so because chromium is a substance that helps the body maintain its balance (in every way), and -apparently- if chromium supplements with a glucose tolerance factor are taken it can be positive to adjust sugar levels, in such a way that the craving to snack between meals would be suppressed.
In addition, conjugated linoeic acid is a fatty acid of natural origin, which apparently is also capable of reducing the mass of body fat, since it helps to increase the muscle tissue of the body and therefore promote the breakdown of fats, also preventing their formation and the growth of different adipose cells.
Of course, you cannot drink green tea, CLA and chromium without following a balanced diet to lose weight and above all without maintaining an active life and practicing exercise, since if this is not the case, the goal of reducing body mass and modeling will not be achieved. Our figure.