Benefits of grated coconut, and information on the different nutritional properties provided by this delicious dried fruit, also known as coconut grated.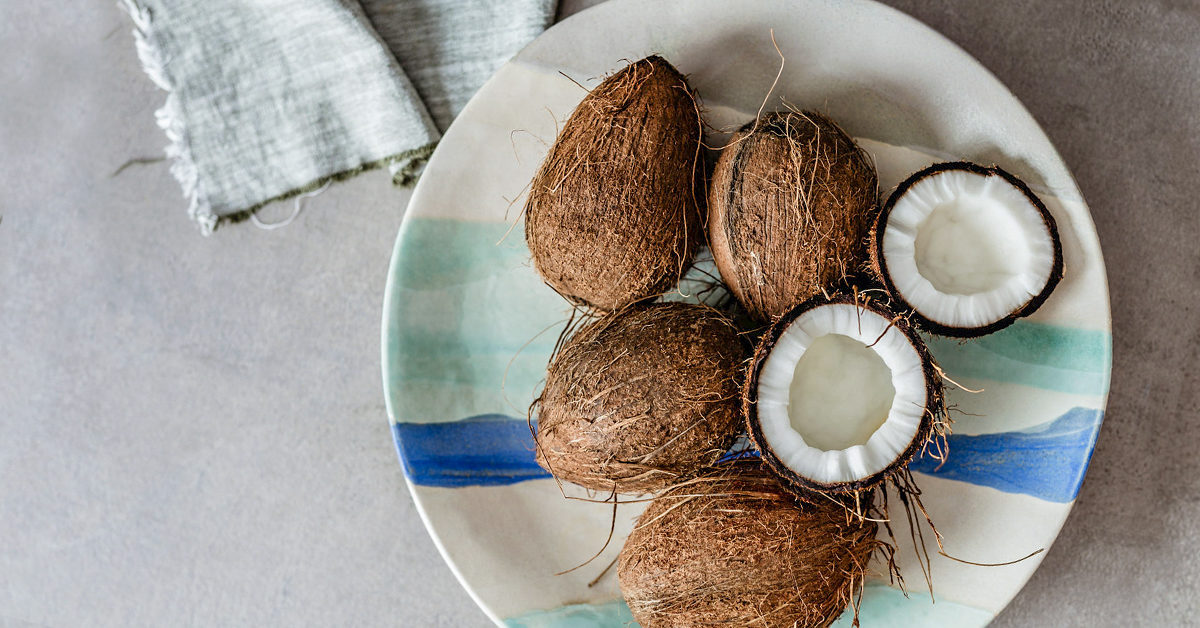 The coconut is considered an exotic fruit, which is usually enjoy during the summer months, the juice helps reduce thirst we can feel in the hottest days. In fact, it is normal to find this precious liquid packaged or canned in supermarkets, whose certainly sweet and mild flavor makes it consumed alone, or used in the preparation of different desserts.
In the case of the fruit itself, it is a food that is especially rich in fiber (helping to lower cholesterol, control blood sugar and prevent constipation), minerals (such as calcium, phosphorus and magnesium) and vitamins (like vitamin E).
However, its benefits and nutritional properties vary if, for example, we consume it raw or grated, since the version of grated coconut that we usually find on the market is dehydrated or dried meat.
Nutritional benefits of grated coconut
As its name suggests, grated coconut is previously grated coconut meat, consisting of the pulp that has been dried. As we have already told you on several occasions, when a fruit is dehydrated or dried, its nutritional properties vary considerably.
In the specific case of coconut grated, we can find:
Fiber: 2 tablespoons of grated coconut provide almost 5 grams of dietary fiber, which translates to approximately 15% of the recommended daily fiber intake. This fiber helps regulate digestion, prevent constipation, lower high cholesterol, increase satiety, and control blood glucose levels.
Minerals: it provides above all important minerals such as potassium, manganese, selenium and iron. In smaller quantities, we can also find copper, magnesium and zinc.
Vitamins: it provides vitamins of group B (such as B1, B2, B3, B6, B7 and B9 or folic acid), in addition to vitamin C, vitamin E and vitamin K.
Saturated fat: although grated coconut is rich in saturated fat, it does not have the same negative effects that, for example, meat or whole dairy products do. In fact, it is a much healthier type of fat that helps lower cholesterol and high triglycerides.