What are the transgenic foods that you can find in supermarkets? Discover them with the list of transgenic foods prepared by Greenpeace.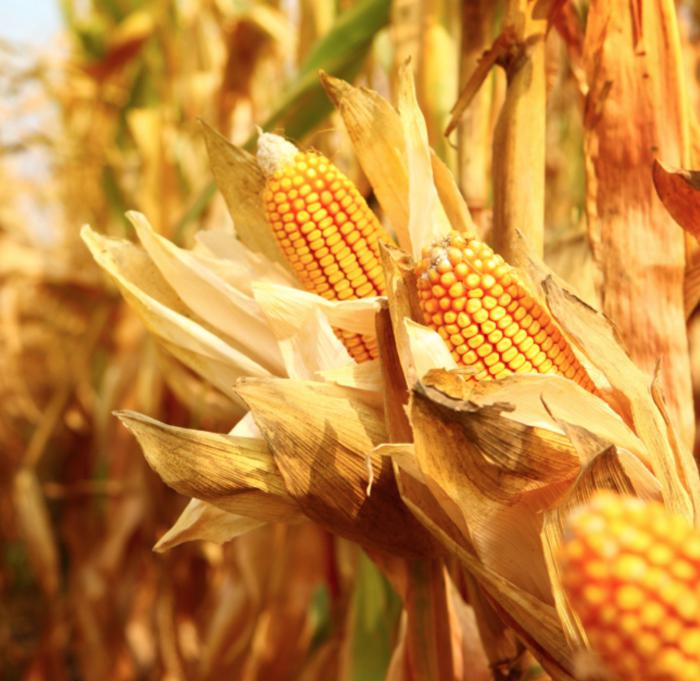 Transgenic food is known as that which comes from GMOs (Genetically Modified Organisms) directly or indirectly, which are produced in order to provoke a certain desired characteristic.
They are characterized by being foods whose seeds have been genetically modified, in such a way that they have not appeared naturally, but have been artificially created to make them stronger, and in turn resist the different insecticides and chemicals that are commonly used. In the agriculture.
Regarding its supposed negative effects, although some scientific studies have been carried out, the reality is that no one knows for sure what the long-term effects on our health are when a gene or set of genes is introduced into a certain food product. This means, above all, that these genetically modified foods can be toxic or allergenic.
What are transgenic foods?
As we briefly explained to you in the previous section, transgenic foods are products and foods that have been produced from an organism that has been modified by genetic engineering, so that different genes from another organism have been incorporated with a clear objective: produce certain desired characteristics.
This genetic engineering can usually be carried out with bacteria and other very small microorganisms, or also with plants. That is, it gives scientists the ability to pass a desired gene from one plant or animal to a completely different one.
In this way, more nutritious and appetizing foods can be obtained, products with more desirable characteristics, foods with medicinal qualities (which could be used in medicines or as vaccines), plants resistant to diseases and droughts (with less use of environmental resources. ), decrease the use of pesticides, or greater growth of plants and animals.
Main GMO Products (and GMO Foods)
In many countries we find a series of foods that stand out precisely because their transgenic cultivation is so much greater. This is the case of cotton, soybeans and corn.  Thus, we can mention common transgenic products such as corn syrup, used as a sweetener, corn starch, used in sauces and soups, beet sugar or soybean and corn oils.
In the case of corn and soy, we can mention some ingredients and additives suspected of having a transgenic origin. They are as follows:
Soy: especially oils and fats, flour and protein. We can find ourselves under the name of vegetable oils / fats, in addition to emulsifiers (lecithin-E322), mono- and diglycerides fatty (E471) and fatty acids.
Corn: especially flour, oil, semolina, starch, glucose, glucose syrup, dextrose, maltodextrin, is malt, fructose, caramel (E150), grits or sorbitol (E420).
But they are not the only ones, since we can also find genetically engineered crops that include apples, squash, papaya and potatoes.
What are the transgenic foods that I can find in the supermarket?
List of transgenic foods
Although there is no transparency on the part of companies and multinationals in the food industry to indicate to their consumers which products contain genetically modified ingredients, over the years certain environmental groups such as Greenpeace or various scientific studies have been able to identify some of these foods.
On this occasion, for some years Greenpeace has published a report in which it collects those GM-free products and others for which the organic organization cannot guarantee that they do not contain GM. They are as follows:
Cereals: Nestlé (Choragic, Estrellitas, Cheerios, Crunch, Fitness, Golden Grahams), Kellogg's (all their products).
Oils and fats: Carbonell, Koipe, Koipesol, RACSA, Tecen, Dacil, Soy Plus.
Margarines: Flora, Light and Tulip.
Baby food: Nestlé (all its products), Danone (Almirón, Blédina, Milupa, Dumez, Mellin and Cow & Gate).
Sauces: Chovi, Koipesol, Asia, Procer, Loui, Calvé, Ligeresa, Knorr, Hellmann's, Tre mayonnaise, Cosami Mayonnaise and Hunt's.
Jams: Ligeresa, Zahor, Delaviuda, Fripan and Tre.
Chocolates and sweets: Nestlé (Milkybar, Crunch, After Eight, Kit-Kat, Nesquik, Blues, Dolca), Zahor (Zahor, Hurry Up), and Delaviuda.
Cookies: Flora, Pastelería Conde y Medina (whole grain cookies), Kellog's (all their products).
Ice creams: Nestlé (Extreme, La Lechera, Maxibon, Nestlé), Frigo and Ben & Jerry's.
Chips and appetizers: Crecs (Crecs), Facundo Blanco (Facundo), Matutano, Lay's, Doritos, Bits, Cheetos, Santa Ana, Ruffles and Pringles.
Frozen products: Nestlé (Buitoni, La Cocinera).
What are the dangers and risks of GM foods?
Organizations of recognized prestige such as Greenpeace are against the cultivation of transgenic products because, among other aspects, "it involves an increase in the use of toxins in agriculture, genetic contamination, soil contamination, loss of biodiversity, development of resistance in insects and 'weeds', health risks and unwanted effects on other organisms."
According to a document published in 2012 by this organization, and which you can in fact consult at the end of this note, it estimates that the long-term health risks of the consumption of transgenic foods and products present in our diet have not been evaluated. Correctly, so that its scope continues to be unknown, with a verifiable risk of unexpected effects, the appearance of new toxins or the loss of efficacy of certain medications.