Hair or frizzy hair is a very common beauty problem, which directly affects the health of the hair. There are many causes that can influence its appearance, so avoiding them will help in its prevention.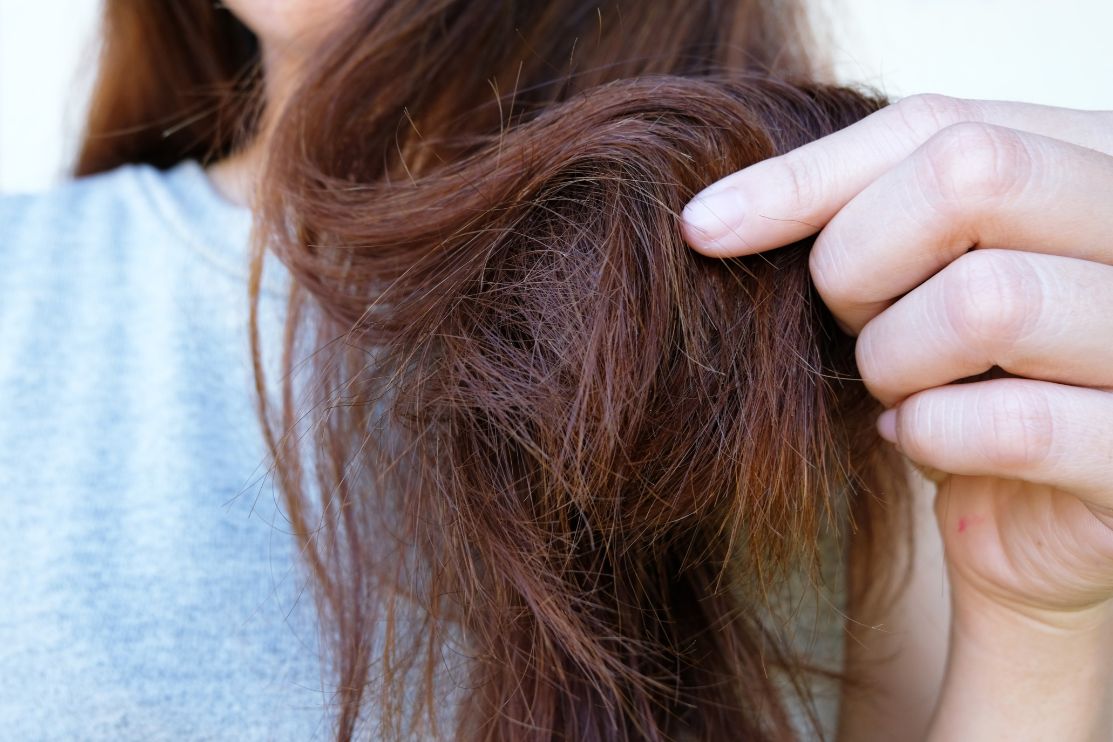 A woman's hair is like a kind of temple. Whether long or short, straight or curly, this is one of the most striking physical features, hence the need to always keep it presentable and healthy.
But what happens when it becomes unruly and frizzy? It is a real nightmare when external agents conspire against us and make our hair look battered.
And although many believe that hair is damaged only by humidity, sun and pollution, using the wrong chemical products also has an impact on the health of the hair. All these elements can influence the appearance of frizzy hair, a very common problem that affects a large number of women.
Main causes of hair frizz
Shampoo
Scientific studies in fact suggest that if you use a shampoo that is not indicated for your hair type, it will have a negative reaction and therefore it will be dull, dry, and with split ends.
Remember that there are specific needs for each type of hair. Whether you have it dyed, that it is greasy, or that it already has a tendency to be dry. You must look for the ideal product in each case.
Now, a factor that coincides in all the studies is that the lack of natural moisture in the hair is a factor that lends itself to making it look "explosive" when we strive to keep it perfect.
So, when the hair strands look for that much-needed water, they expand and produce that unpleasant effect that gives us so many headaches. So hydrating it is the key.
If you are not used to using cream baths or ampoules, you will surely notice that your hair frizzes easily. So it is essential that you start to have healthier practices towards your hair.
Comb
Your comb can also be an enemy of your hair, don't you believe us? Well, if they have metal bristles, it may be convenient that you don't use them anymore because they help the hair to curl much more.
This material makes the hair break and it is pulled out at the root. Opt for combs that have bristles made of materials such as plastic or wood because they are no less invasive for your scalp.
Sun
The so-called star king is one of the most damaging agents of the hair. When we expose it to its rays a lot, it will inevitably curl in a way that makes us hate everything at the time.
Hats and moisturizing creams for daily use, especially if we go to the beach, are essential to beat the sun. Remember that you have to keep it cared for and protected.
The iron and the dryer
On special occasions, we always resort to the iron and the dryer to make our hair look impeccable. But deep down, we are doing him a terrible damage that may be irreparable.
It is convenient that we adjust the temperature of these devices so that you receive the right amount of heat or not too much. There are women who do not know how to use these devices and put the health of their hair at risk.
The hot water
A good shower with hot water is relaxing for the body but "deadly" for the hair. Heat in general is harmful to the health of your hair, so avoid it, because it opens the hair cuticle.
When you shower, try to use lukewarm or cold water to wash or rinse your hair. It is the healthiest, and also, you will be saving energy because you will not have to use the heater.
The alcohol
Some hair styling products contain alcohol, an agent that kills moisture in the hair in a matter of seconds. It also breaks down the hair fiber and makes it frizzy right away.
What can we do to avoid this problem? 
Hydrate it with shampoos: Use one that suits your hair type and combine it with conditioners and masks that reinforce the effect.
Apply homemade oils: Coconut, argan or almond oils are highly recommended to moisturize your hair. Apply them for a few minutes just before washing your hair from the middle of your hair to the ends.
Take care of what you use: If you are going to buy hair products, read the labels and make sure they do not have alcohol. If your shampoo has glycerin, it is the perfect one to hydrate you.