The sodium is one of the elements minerals most prevalent blood and different extracellular fluids in our body, having a very important role.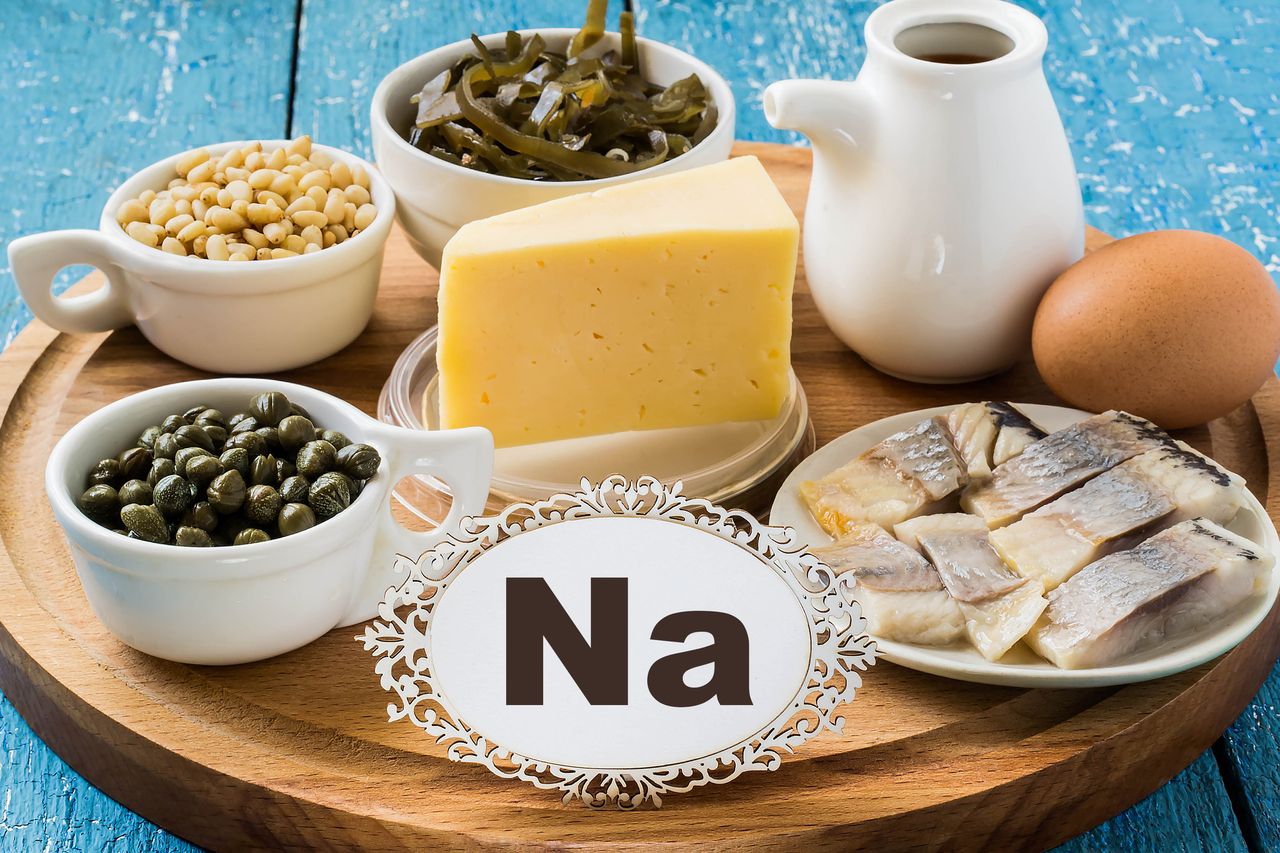 For example, it helps to maintain the balance between the various fluids in our body, in maintaining the acid-base balance itself, in the hydration of all our cells, and in the normal excitability of the muscles.
Since we can find sodium in most of the existing foods, the normal needs for a person should not exceed 1 to 2 grams per day. Although, as we know, the normal contribution of a daily food ration contributes much more (from 5 to 7 grams a day, approximately).
Although sodium consumption is contraindicated in some diseases, especially in people with hypertension, any deficiency should be avoided, since it is a fundamental mineral for the proper functioning of our body. Therefore, below we make a compilation of foods rich in sodium.
Foods rich in sodium
| | |
| --- | --- |
| Sodium content in food | |
| Common salt | 40,000 |
| Seaweed (dried) | 4,000 |
| Smoked fish and meat | 2,000 – 4,000 |
| Olives | 2,000 – 3,000 |
| Sausages | 800 – 2,500 |
| Pickles | 1,200 – 1,600 |
| Capers | 1,100 – 1,500 |
| Kipper) | 1,000 |
| Salty cookies | 1,000 |
| Sausage | 1,000 |
| Sardines (in oil) | 750 |
| Sausage | 1,000 |
| Sausages | 600 – 1,000 |
| Cheeses | 400 – 1,000 |
| Salmon (canned) | 550 |
| Tuna (canned) | 540 |
| Bread | 500 – 650 |
| Potato chips | 350 – 400 |
| Preserves | 300 – 400 |
| Butter (with salt) | 400 |
| Kidneys | 300 |
| Chard | 145 |
| Margarine | 100 |
| Beetroot | 100 |
| Celery | 100 |
| Spinach | 100 |
| Fish (from sea) | 60 – 140 |
| Fish (freshwater) | 60 – 100 |
| mutton | 80 – 90 |
| Chicken | 70 |
| Mushrooms | 25 – 65 |
| Whole egg) | 70 |
| Turkey | 60 |
| Pork | 60 |
| Leeks | fifty |
| Turnip | fifty |
| Milk (100 ml) | fifty |