Do you know what the differences are between common Serrano ham and Iberian ham, of much higher quality and better flavor? Know the varieties and differences that exist between the two.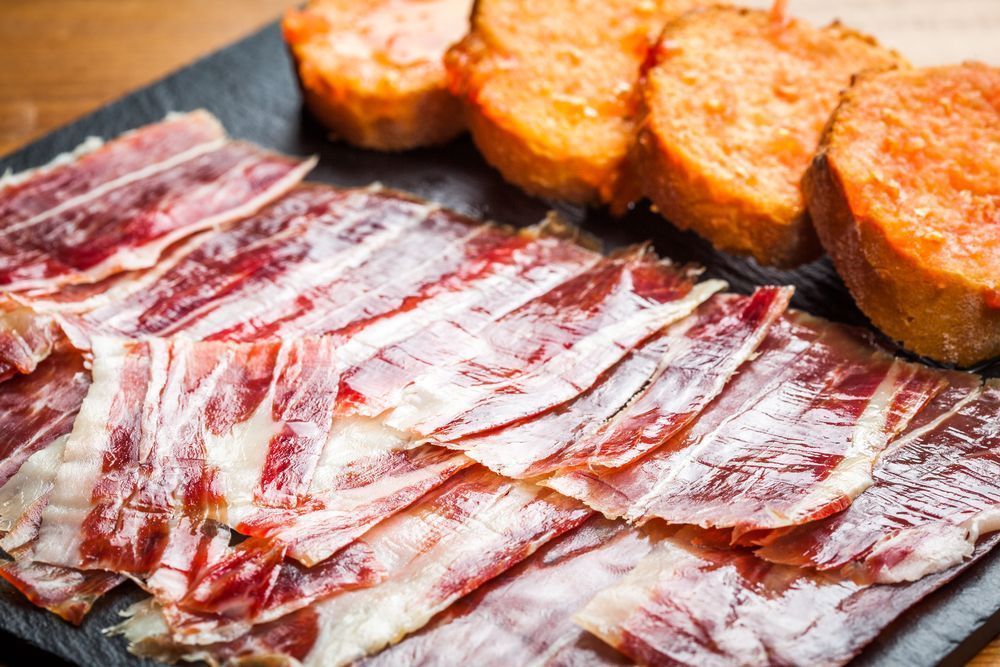 The ham has become an indispensable food product within the one called Mediterranean diet, and a real hallmark of our country, which has a very great tradition in production.
Although it is possible to enjoy it throughout the year (and eat it, for example, in tapas with olives or in sandwiches with olive oil and tomato), the truth is that it is during Christmas when its consumption increases considerably.
When you go to the deli or supermarket and think about buying a good leg of ham, you should be clear about the differences between Serrano ham and Iberian ham, since depending on the breed of the animal and its diet, we can meet with different types or varieties of ham.
Iberian ham
It is the ham that comes from the Iberian pig (a variety that tends to have a black color, hence the name "Pate nigra", with little fur and long snout), a Mediterranean species specially selected to take full advantage of the different qualities and characteristics of the cork oaks and holm oak meadows, where this variety of pigs traditionally and habitually graze.
They have the ability to accumulate fat under the skin and infiltrate it under the muscles, a capacity that gives it that characteristic white streak, typical of this type of hams.
We can find different varieties of Iberian ham, which differ from the food consumed by the animal (since, depending on the breed, all these varieties come from the Iberian pig):
Acorn-fed Iberian ham: comes from Iberian pig fed from acorns and natural pastures.
Iberian reebok ham: comes from Iberian pig fed with acorns, pastures and feed.
Cabo Iberian ham: comes from Iberian pig fed on natural pastures and animal feed.
Iberian field bait ham: comes from Iberian pig fed on natural pastures and feed in open-air fields.
White ham
It is one of the varieties that is generally most consumed, especially due to its cheaper price. Basically they consist of all those hams that do not come from the Iberian pig, so their organoleptic qualities are somewhat different –and lower- than that of Iberian ham in its different varieties.
They come from white pig breeds such as the Pie train, Duron, Landrace and Large White.
Within the white ham itself we can distinguish:
Serrano ham: comes from pigs with white coat, intensively raised and fed with feed, and a minimum curing time of 7 months, in cold and dry climate of the mountains.
Cured ham: it comes from white coat pigs, raised in an intensive regime, fed with feed.
How to differentiate them?
When you go to buy an Iberian ham or a Serrano ham, you should take into account the following tips to easily differentiate them:
Label: it indicates the category of the product (name of the product, breed of the animal and food) and the quality guarantee (if said product is certified, and by which control body it has been certified).
Quality certificates: although this information can be found on the label, certain Iberian hams may have other quality certificates based on the protected designations of origin of Iberian ham existing in our country.