The cooked or roasted apple provides many benefits to heal the stomach, especially in case of gastritis, gastroenteritis, diarrhea and colitis. Discover this remedy to do it at home.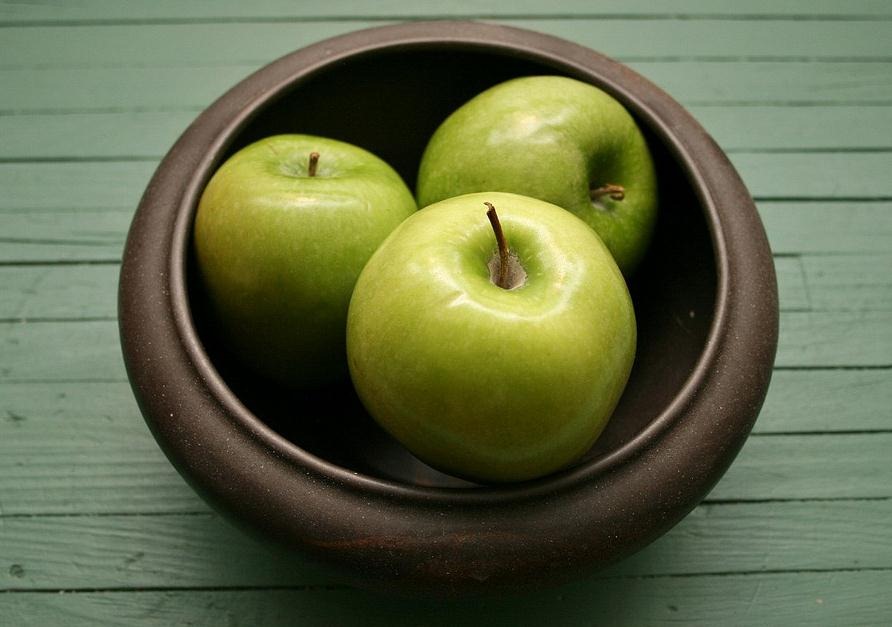 There are many diseases and digestive disorders that most often affect our digestive system. Many of them are temporary and with proper treatment heal, while others can become chronic and produce annoying and painful symptoms from time to time. Among the first we find gastroenteritis, which consists of a swelling of the intestine caused by a virus or bacteria. Among the latter we find gastritis, which is characterized by irritation of the gastric mucosa (which, yes, can be both acute and chronic). There is a type of gastritis that arises as a result of times of stress, anxiety and nervousness, and which is medically known by the name of emotionalgastritis.
In these types of diseases and conditions, the stomach is resentful, so a recommended treatment option is to follow an adequate diet for delicate stomachs, which only consists of foods that help protect it and, above all, do not overload it. Among these foods we can mention: raw or cooked carrot, boiled rice, boiled or baked fish, low-fat liquid yogurt, and toast or roasted or boiled potatoes. Some fruits also stand out, Benefits of cooked apple to heal the stomach
When we need to heal the stomach, an extremely useful option, as well as delicious, is to choose to make cooked apples, since it has the ability to reduce inflammation of the stomach, so it is especially recommended in case of gastritis and gastroenteritis, thanks to its pectin content. Due to its fiber content, it is interesting in case of colitis, and for the same reason also for gastroenteritis.
Cooked apple acts as an antidiarrheal remedy, helping to reduce excessively abundant and soft defecation, being suitable for fighting diarrhea.
It is also very rich in sorbitol, a very beneficial substance when treating intestinal problems. In addition, due to its pectin content, it helps regulate the intestines in a completely natural way.
How to make cooked apple to heal the stomach?
You have two easy options for making cooked apple when you have a sick, overworked, or aching stomach. You can choose the one you like the most:
1. Baked apple
You basically need 3 apples. First wash them very well. Put the oven at 160ºC. Place parchment paper on the tray. Once the apples are washed, place them on the tray and cook them in the oven for 25 to 30 minutes, observing them to avoid burning.
2. Apple cooked on fire
To make this remedy you need 2 to 3 apples. Wash them very well and cut them into pieces. Add them to a saucepan and put them on the fire adding a little water. Stir them from time to time and when you see that they are somewhat soft, poke them a little with the help of a fork or a wooden spoon.
They will be ready when the apples are cooked and soft, and you can easily pickle them into a kind of puree.