Find out everything you need to know about the crisis of contaminated eggs in the Netherlands and Europe, regarding the use of fipronil in chickens and its passage to eggs.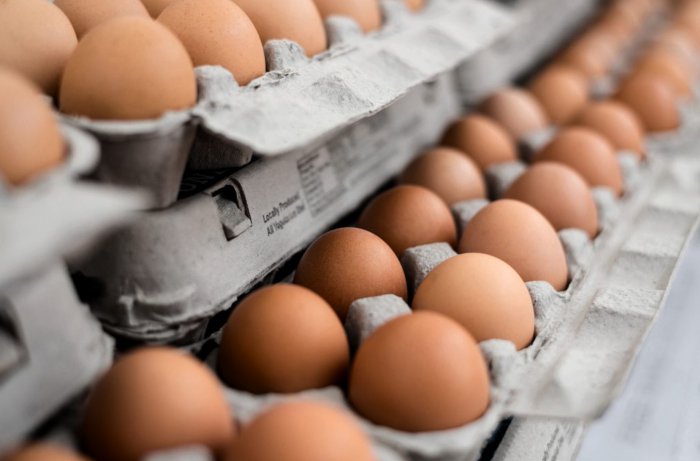 It was last August 2 when the alarms went off in Europe, although the news did not officially reach our country until a day later. In the Netherlands, the food alarm was going off due to the existence of eggs contaminated with a toxic pesticide.
As alerted from the Dutch food control system and responsible for the food safety of this country (NVWA), it warned about the existence of a series of consignments of eggs contaminated with  fipronil, a  toxic pesticide, which were not only sold in the country but also exported – at first it was believed only to Germany.
Thus, at that time, the European Commission (EC) itself assured that the scope of these consignments of eggs was already being investigated, and that the situation was "under control", providing peace of mind to European consumers, who "can eat eggs Safely".
However, as it has become known today, there are already 17 European countries affected, studying whether this contaminant could also have affected chicken meat.  However, for our peace of mind, the Spanish Agency for Consumption, Food Safety and Nutrition (AECOSAN) has ensured that the contaminated food has not been distributed to Spain.
Be that as it may, we must bear in mind that in the Netherlands at the beginning there were many doubts and greater alarm as a result of the confusion generated by the Dutch food agency itself, since at first it indicated that the levels of the contaminant did not pose a risk to health, to finally launch an alert on specific series.
What is the consignment of contaminated eggs affected?
According to the information supplied so far, the affected consignment is white eggs labeled X-NL-40155XX, so the Dutch government advises "not to eat" any egg that has this label because "its high fipronil content" could pose "a serious threat to public health".
Meanwhile, the food alert is growing in Europe due to the large number of countries affected, among which Spain is not currently found. And is that the alarm not only has to do with the white eggs labeled with the affected number, but ultimately the arrival of eggs from farms where fipronil was used.
The reason is that there is evidence that would allow to affirm that the use of fipronil in these poultry farms, a totally prohibited pesticide for the disinfection of poultry, has been premeditated. In fact, the security forces of the Netherlands and Belgium have undertaken coordinated operations in the registry of several companies that commercialize fipronil, while in the Netherlands two suspects have been arrested in this case.
Why is there so much alarm in Europe?
The reason must be found especially in the fact that the Netherlands is the largest producer and exporter of eggs in the European Union.
Moreover, according to data more than 4,500 tons of eggs from the Netherlands. And not just fresh, cooked or dried eggs, but also egg yolks and related by-products.
What is fipronil? What effects does it have on our health and how dangerous is it?
Fipronil is a pesticide commonly used to kill lice and fleas in animals, admitted in fact in dogs and cats, but whose use is totally prohibited in animals that are part of the food chain.
In fact, it is one of the ingredients that we usually find in the composition of some antiparasitic pipettes, which we can find in supermarkets and pet stores to kill fleas, lice and ticks from our pets.
And how did this pesticide get into the eggs? Chick friend, the Dutch pest control company, is believed to have used this compound to treat red mite in chickens.
This pesticide was applied to the plumage of the hens, but it has ended up passing into the egg. And finally, since its shell is porous, it has contaminated it.
The World Health Organization (WHO) has classified the pesticide fipronil as "moderately dangerous", and although health authorities consider that its risk to health is minimal, it is considered toxic when consumed in high amounts.
When its consumption is high, it can cause damage to the liver, kidneys or thyroid. In addition, it can cause vomiting, nausea, and dizziness.
A consignment of contaminated liquid egg found in Spain
As of August 12, 2017, we learned that order to carry out an immediate inspection of a batch of 20,000 units of liquid egg contaminated with fipronil in a company in Bizkaia, in order to avoid its distribution and control it in time.
It is the first batch of products contaminated by this insecticide of which there is evidence in our country. And, for everyone's peace of mind, the product has been detected before entering the food distribution chain, so there is no risk to public health, as it will be destroyed in the coming days.