Discover some of the best Christmas recipes without sugar, ideal for diabetics or those who do not want to consume sugar. They are delicious and very easy to make.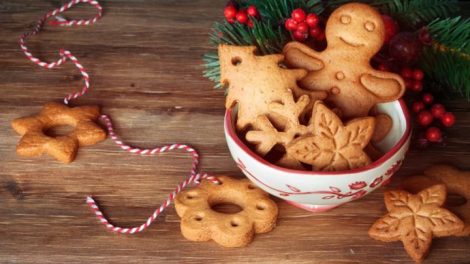 Surely you have realized that autumn has already settled in our lives .This is what we can see with these much colder temperatures that make us have to take a jacket to go out in the morning. It is a time of transition, where time flies as in just a few months we will have Christmas knocking on our door again.
And you know what this means, right? Well, a multitude of meetings with friends and family await us around a table full of delicious meats, seafood, fish accompanied by good champagne or cava that we will finish with a delicious dessert in the form of nougat, marzipan or a wide variety of shortbread.
It is completely normal that during the Christmas period we overdo it a bit and neglect our line a bit. However, if you are diabetic or simply want to enjoy a delicious sweet without gaining those extra kilos, we have the solution for you. And it is that through this article we are going to propose up to three recipes that contain zero sugar
Jijona nougat recipe without sugar
If you want to try it, write down the following ingredients: 800 grams of ground almonds, a little cinnamon, half a kilo of fructose and lemon zest. The elaboration process is very simple:
Create a little syrup with the fructose .To do this; you will use a little water that you will mix with this product in order to obtain this first ingredient.
Cook the syrup in a saucepan over low heat. Then we will add the lemon zest together with a little cinnamon. After this, we must add the almonds little by little until we get a very homogeneous paste.
Pour all this mixture into a mold. Finally, it will only be necessary to wait about six or seven hours outside for it to be perfectly solidified.
Sugar-free almond shortbread recipe
We are going to continue with another recipe corresponding to a sweet that turns out to be one of the most characteristic at Christmas. On this occasion we refer to the shortbread, which we prepare with almonds so that you can enjoy all the benefits that almonds provide.
To make this recipe a reality, you will need 60 grams of ground almonds, 200 grams of whole meal flour, cinnamon powder, sesame seeds and a little water  Once you get all this, you will have to "get to work".
Mix all the almonds, lemon zest and flour in the same bowl. To do this, we will only use our hands to ensure that all the ingredients are well mixed together.
Heat the oil a little in the fire (without getting cold). Once it is very hot, we add it to the previous container where the previous mixture was. We have to get a very homogeneous paste. If it is too dry we can add a little water.
We are making rounds with our hands. Then we can add a little sesame seeds as a decoration. We are heating the oven to a temperature of 170º. When they are well browned, we will take them out and let them cool. We will store them in a dry place until they harden.
Sugar free gingerbread cookies recipe
We are very sure that the little ones will be delighted with this recipe for sugar-free gingerbread cookies. And best of all, you can give it the shape you want at any time.
Although first of all, you are going to need 200 grams of margarine, two or three eggs, 200 grams of whole meal flour, a tablespoon of ginger powder and a little granulated stevia. Do you already have everything? So let's get down to business:
We beat the melted butter, stevia and eggs.  All in the same bowl until you get a very homogeneous white mixture. We can also heat the oven to a temperature of 180º.
We add ginger, all the flour together with a little baking soda. Until we get a paste that we can mold as we please and thus give it the shape we want. You can make the typical Christmas trees or puppets.
Once we have the figures, we will expand them on a special baking paper. We will bake them at a temperature of 180º for about twenty minutes. Take them out and let them cool down a bit. And to enjoy!