Do you want to learn how to make a delicious chicken in sauce? We propose 3 wonderful and easy recipes to prepare at home: with tomato sauce, with mustard and with honey. To enjoy!.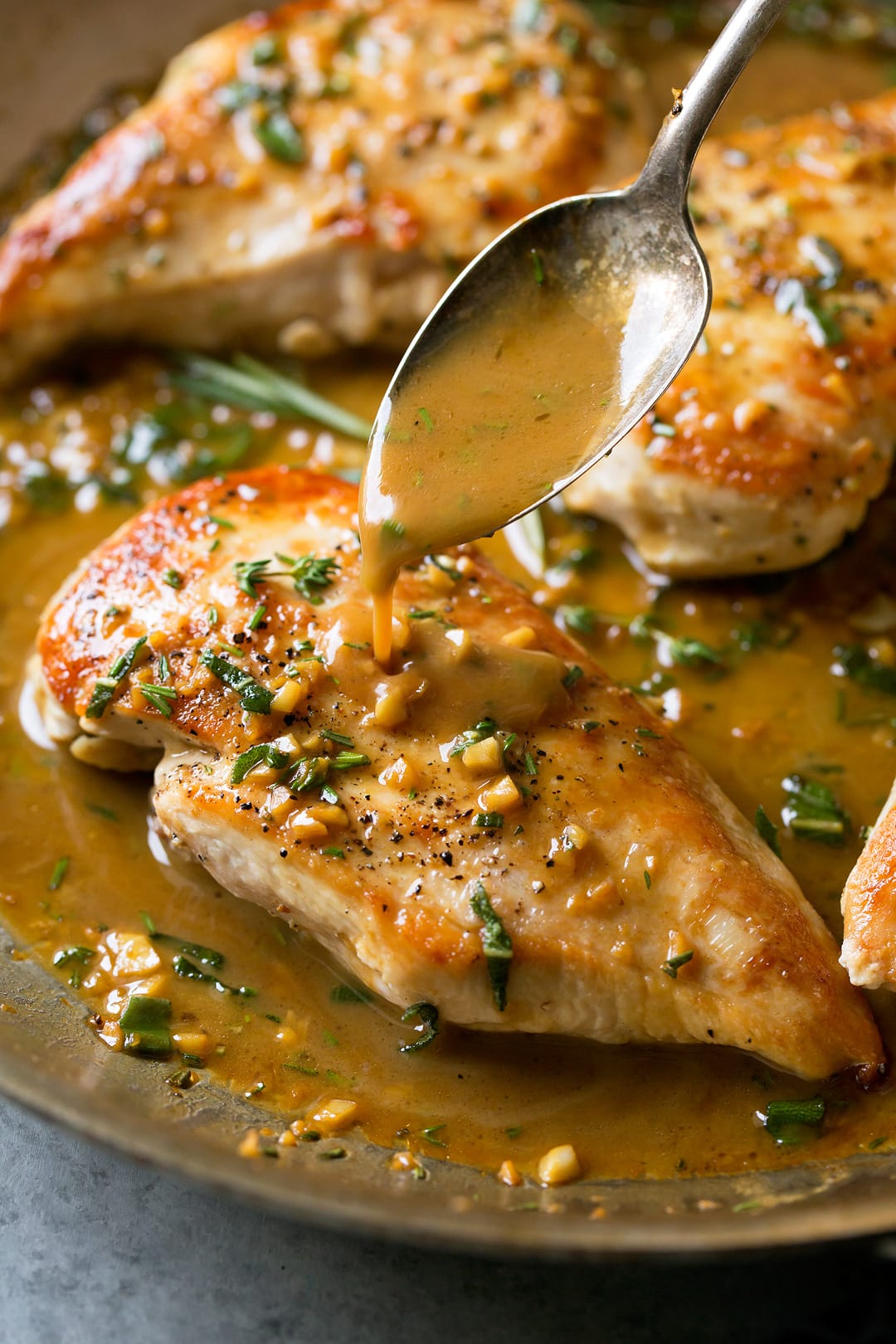 The chicken is a great way to enjoy all the benefits offered by the protein of a healthy and natural way. However, there are many people who are a bit tired of always taking it in a simple grilled steak.
Are you in this situation and therefore would you like to enjoy chicken without falling into monotony? Well, from this Natursan article we are going to give you three simple recipes that you can prepare directly at home and with which you are going to lick your fingers.
3 delicious recipes for chicken in sauce
Rich mustard chicken
Undoubtedly one of the simplest recipes that we can find without giving up flavor.
Ingredients:
1 chicken breast
1 brick of cream to cook
Olive oil
2 tablespoons of mustard (if it is the one with pimples, then better)
A little bit of salt
Black pepper.
Preparation:
The process to prepare this dish will be as follows:
We cut the chicken breast into several cubes and then season them well so that they are very tasty.
We take a good pan with a little olive oil. Once it is hot, we add the seasoned chicken taquitos and we cook them over low heat.
Little by little we add the cream to cook along with the grain mustard. All the taquitos will have to be moved so that they soak up this sauce well. We let spend about ten minutes until almost all the sauce evaporates.
It will now be ready to serve on a plate. You can always accompany this mustard chicken with some rich potatoes and boiled carrots to enjoy a rich garnish.
Delicious chicken with crushed tomato sauce
Another delicious chicken recipe that can be prepared in just ten minutes.
Ingredients:
1 whole chicken
Some sweet wine
1 onion
100ml crushed tomato
Thyme
Olive oil
Optional spices: cinnamon and nutmeg.
Preparation:
We take a large frying pan and add olive oil to fry all the chicken pieces. When they are well browned, we put them aside on a plate.
In that same oil we start to cook the chopped onion and then add a little sweet wine until we realize that all the alcohol has evaporated.
Next, we return the chicken pieces to the pan with the crushed tomato while we add other spices such as thyme, black pepper or nutmeg.
Finally, we add a little water to this mixture, cover the pan and let it cook for about 30 minutes over a very low heat. Now we only have to plate and enjoy the delicious flavor that this chicken with tomato sauce offers.
Exquisite honey chicken
We are very sure that lovers of sweet and sour flavors will be delighted with this honey chicken recipe. Write down the ingredients well because surely you are going to repeat more than once.
1 chicken breast
4 or 5 carrots
1 onion
4 tablespoons of honey and 1 of soy
4 cloves of garlic
Black pepper
Flour
Olive oil
Preparation:
We chop the chicken pieces into small cubes that we will later season and flour considerably.
We take a pan with olive oil and we cook all the chicken pieces until they are well browned. We remove them and put them on a separate plate.
We use that same sauce to brown the onion, garlic cloves and carrots that are well peeled and cut into slices.
Next we add the mushrooms that we will combine with the floured chicken pieces together with a little honey and soy sauce. We add black pepper to our liking.
We let it cook over a very low heat for about 15-20 minutes. In this way we can already enjoy one of the richest recipes that exist for chicken in sauce.